Children continue to enjoy our 'under the water' theme and this week, we enjoyed listening to 'Commotion in the Ocean' and finding out about different sea creatures.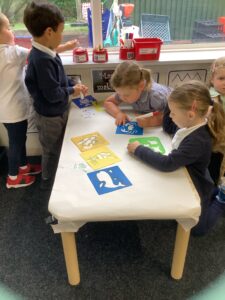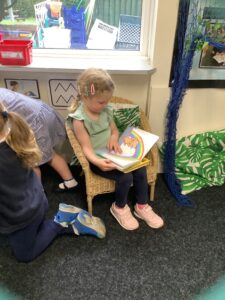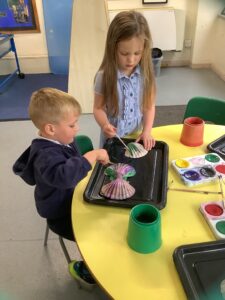 We've been strengthening our finger muscles in the fiddly fingers area by squeezing pegs and adding them onto some jellyfish to make tentacles.  It was a bit tricky at first and sometimes the pegs snapped but we persevered.
#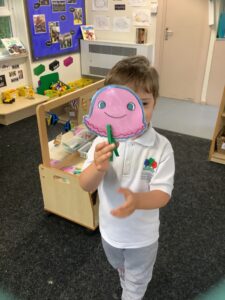 In maths, we've been learning about capacity. We've been talking about when something is 'full' or 'empty'.
Help at home: Use these words together at home when you're playing, in the bath or cooking. Is it full or empty? How do you know?  
Not only did we find that one of our tadpoles had turned into a froglet this week, but we also found a tiny frog outside at the bottom of the garden.  We enjoyed watching it hop around for a while and were surprised at how camouflaged it was in the grass.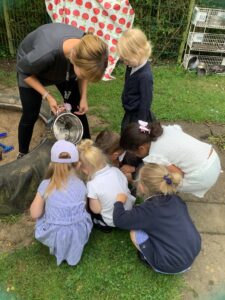 Seaside photographs
Thank you to everyone that has sent in a seaside photograph so far. It's not too late if you'd like to email us one photograph of your child at the seaside – we'll look at them during snack time and talk about our favourite things to do at the seaside.