What a fantastic week we have had in Reception. For a lot of children this will be their first full week at school – we are very proud of their learning!
Phonics
This week the children have learnt the phonemes (the sound a letter makes) i, n, m and d. The children have been listening to and saying words that begin with these phonemes (the sound a letter makes). They have also been practicing writing the graphemes (the written letter).
Your child could write the letters at home using a letter formation sheet. 
Super subitising
This week we have been practicing our subitising skills. This means, we have been looking and saying how many objects we can see – without counting one by one! Ask your child how many spots they can see by subitising.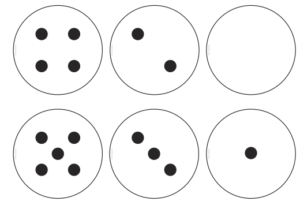 Families
Thank you to all of the parents who have emailed photographs of their child's family. The children have really enjoyed sharing their home experiences with their friends! We have been reading 'the big book of families'  where we have talked about how different families can look.
Top tip for watching YouTube with your child: go to the settings cog (it's along the play bar) and turn off auto play – this avoids an inappropriate clip coming up automatically, and helps to discourage your child from passively watching clip after clip.
Swimming
Sunshine class have had their first swimming lesson this week. They have had lots of fun and the swimming teacher (Miss Joicey) was very impressed with their listening skills.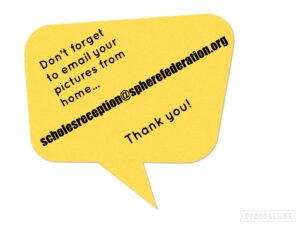 Learn at home phonics sheet
Today, your child has come home with a 'learn at home' phonics sheet. The sheets link to our current learning in phonics and will be sent home each Friday. Please support your child by practising their new sounds and reading skills at home.
Reminders
Little Wandle zoom 28.09.22
Join us for an introduction to Little Wandle zoom hosted by your child's class teacher on Wednesday 28 September at 6pm. Find out what will be coming home,in terms of reading and how you can support your child.
Reception Coffee Morning 28.09.22
After dropping your child off, stay at school for an informal chat with Miss Hague and Mrs Beesley and get to know the other parents, too. We will be in the new area of school called "The Hub" from 9- 10am. Come and join us and collect a welcome gift for your child.