On Tuesday morning, we had a very special visitor to Nursery. In fact, we had lots of little visitors, too!  Children were very excited to find out what was hiding underneath all of the covers that the animal ranger, Amy, had brought.
We were very proud of how well Nursery behaved; they sat still and very quietly so that they didn't scare all of the creatures. Children listened really carefully and found out lots of fascinating facts about millipedes, bearded dragons and giant African land snails.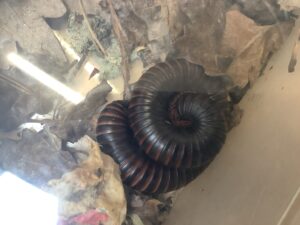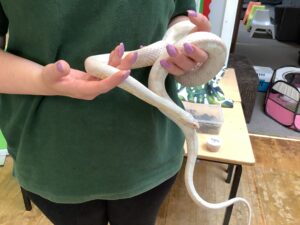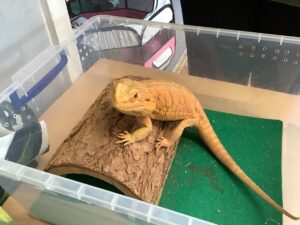 At the end, Amy brought a snake to show us. Some children were a little bit wary of touching it but once they'd seen some of their friends have a turn, they were brave and stroked it, too.  A couple of children were chosen to hold it- well done!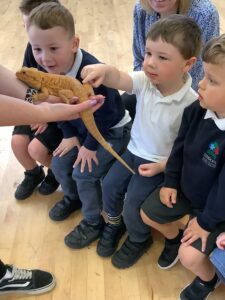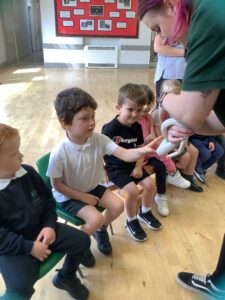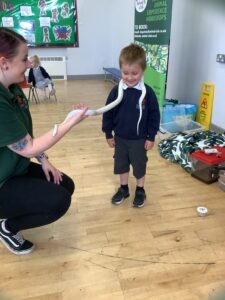 Thank you for all of your contributions towards the cost of our animal visitors.