We've had a busy week in Foundation 2. The children wanted to change the Rainbow home corner and between them all they had lots of ideas. Such as a garden centre, a theatre, a circus or a cafe. To make it a fair process we had a vote. The children all had one vote each and the circus won.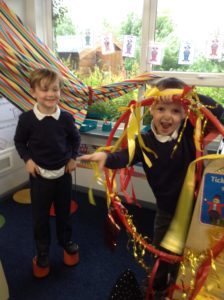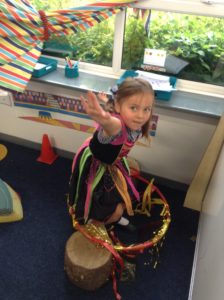 In the modelling area some children made Fathers Day cards. During circle time we shared ideas on why we love our dads, grandads, brothers or uncles. Below are a few examples of what the children said.
"I love you because you are really handsome."
"I love you because you are kind and help me."
"I love you because you play with me."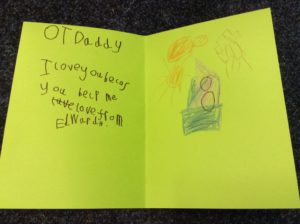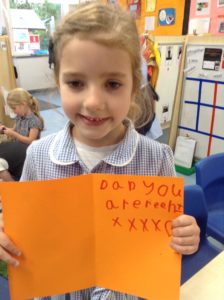 We looked at instructional writing. We read some instructions on how to make a jam or cucumber sandwich. They children carefully followed them to make their own sandwich. After, some children had a go at writing their own set of instructions.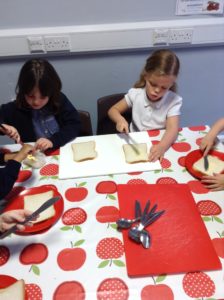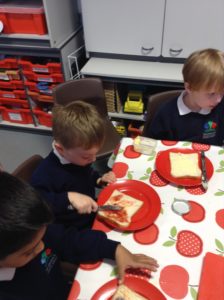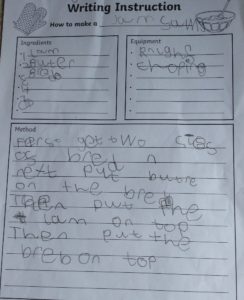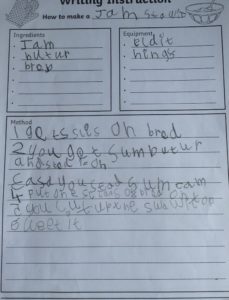 Finally, on Friday we made a womery. We read a non-fiction book which told us what we would need and we carefully followed the instructions to set it up. The children worked as a team to layer the soil, sand and compost into the tank. The children particularly enjoyed placing the worms into the wormery.
"It's slimy."
"It's wiggling about."
"We need to put water in so the soil isn't dry."
"The leaves make the worms grow bigger."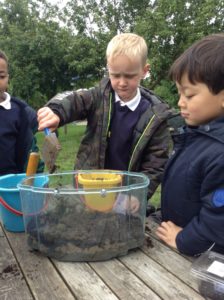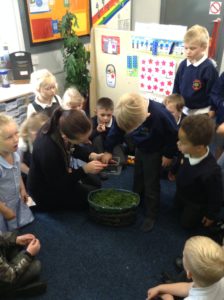 Challenge – 3 cubes
Please keep reading the word rocket words at home. These are a selection of tricky and high frequency words which will build your child's confidence and fluency in reading.
We are really proud to see that lots of children have completed the word rockets and recognise the tricky and high frequency words by sight. Please now start to practise writing the rocket words.