On Monday and Tuesday, our children had a wonderful drama workshop by Leeds Playhouse, all about our current class novel, The Firework-Maker's Daughter.
Paul, who led the workshop, quickly got the children into role and gathered them together as villagers from the story. Instantly, the children were transported to an emergency meeting in a village hall, somewhere in China, discussing the problem with the runaway, Lila – the Firework Maker's daughter!
We decided on where we lived in the mountains and why we lived there…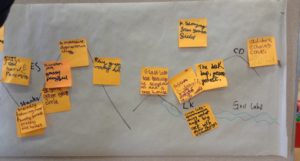 We met some fellow villagers ….
Then, we questioned Lila and her father …
As Lila, we climbed to the top of Mount Merapi in search of the Fire Fiend….
We captured our thoughts and feelings using our 5 senses.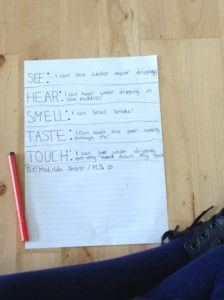 During the week, we've talked, tweaked and titillated our writing to produce quality extended pieces. We'll post them when they're all finished.
Well done, everybody!