Oh, what fun we've had in Nursery this week! Continuing with our love of the Supertato stories, this week, the Evil Pea visited Nursery and has been up to mischief.
On Tuesday, he kidnapped all of the carrots from our snack bowl and hid them outside. Children were very excited trying to spot them all from the window and couldn't wait to get outside to find them and set them free. Children worked together to figure out how to get them down from all of the different places, high and low.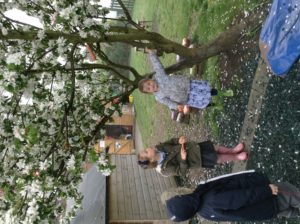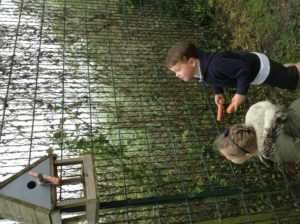 Once the carrots had been set free, we used a giant tens frame to count how many we had found and marked on our carrot clipboards.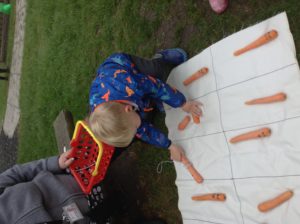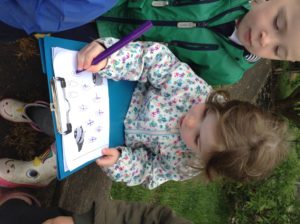 The children were very excited and couldn't wait to see what the Evil Pea would get up to next!
On Wednesday, he had visited Nursery and left us a letter.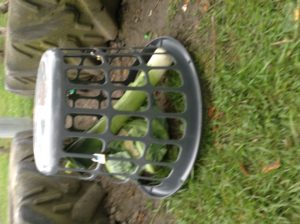 The Evil Pea had captured all of the vegetables from our fridge and locked them up outside.  Luckily for us, he must have dropped his map on the way out and so we had a clue to follow.
We drew on the locations of the keys that we could see in our garden and went outside to hunt for the missing keys.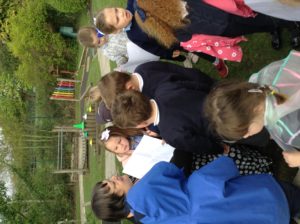 Children quickly found the keys and began to try and unlock the mini padlocks. However, the keys didn't fit! With a bit of team work,  they figured out that the coloured bands on the padlocks must match the colours on the keys. Phew! The locks opened and the veggies were free.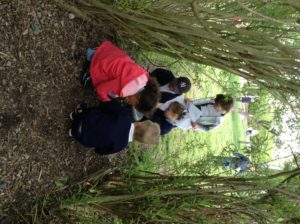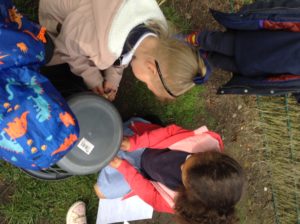 Our visit from The Evil Pea caused lots of excitement in Nursery and stimulated some fantastic conversations as a result of his mischievous deeds.
Children demonstrated lots of the 'characteristics of effective learning' during these activities; they were… motivated, curious, exploring, engaging, pretending, solving problems, deciding, negotiating, thinking, focussing, persisting, concentrating and proud of their achievements.
Outside, we practised aiming and throwing by trying to knock Evil Pea and his friends off their spots and squirting them with water! These activities are a great way to develop both gross and fine motor skills from the Physical Development part of the Early Years curriculum.  Squirting water  definitely helped to strengthen finger muscles!