Yesterday, 3 little pigs attended Scholes Primary School Court charged with the murder of Mr B.B Wolf.
The three pigs defend themselves.
After days of speculation, the accused were finally forced to defend themselves in a 'court of law'. The room, usually a classroom, was changed into a court where many people (including lawyers, witnesses, jurors, media representatives) crammed in to see the 3 pigs defend themselves.
After a heated courtroom debate, and a short deliberation from the jury, two of the pigs were found guilty. Interestingly, the youngest pig was deemed to have been coerced into killing the wolf and was left to walk free. One of the jurors declared: "It was clear for all to see that the oldest pig was the scheming mastermind behind this terrible chain of events. I hope he learns from his time at her majesty's pleasure!"
More news to follow.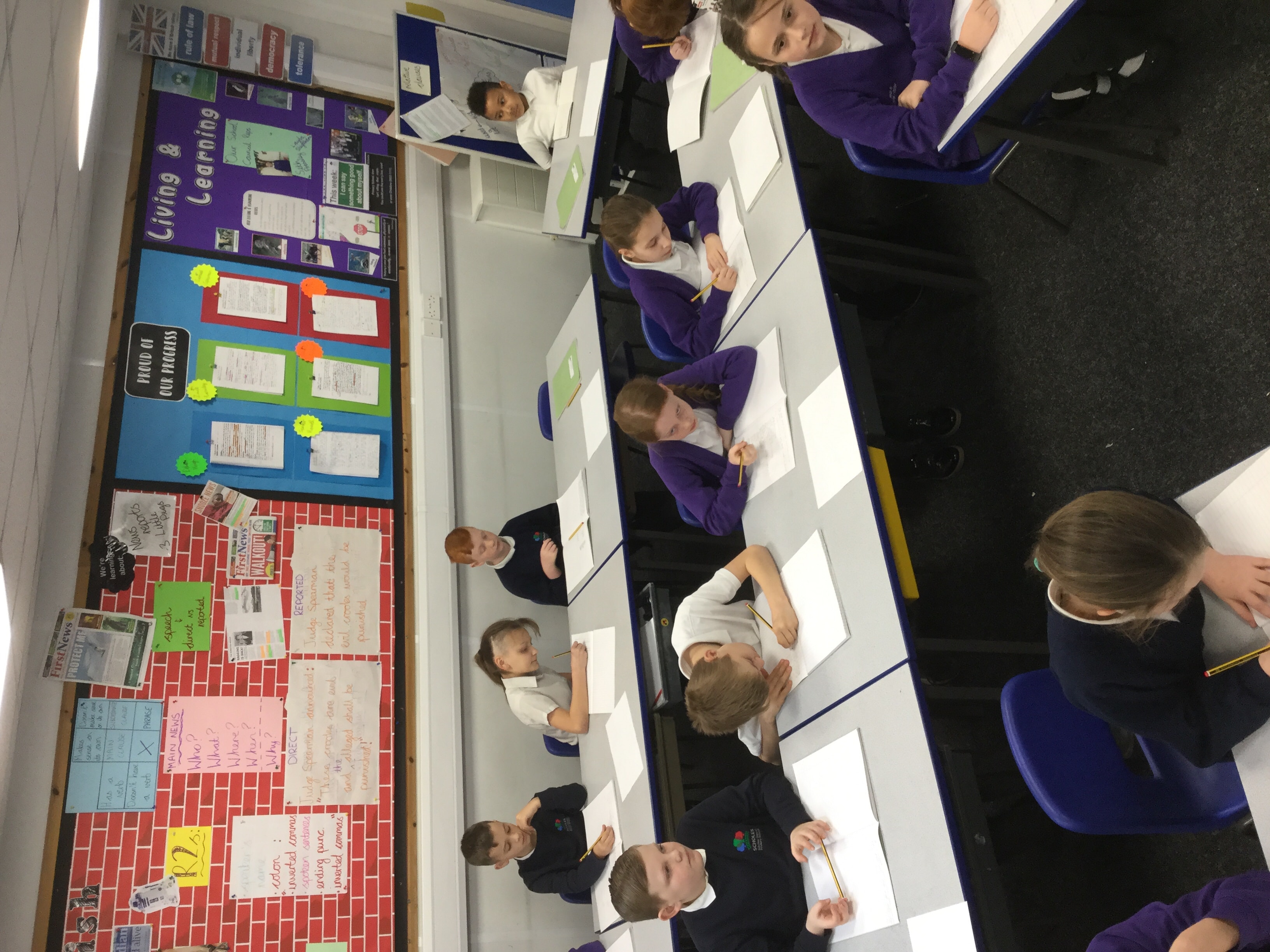 Ask your child what their role in court was.
Challenge your child by asking them what features of a news report they can spot in this post.
For an extra challenge, ask them to identify where the passive voice has been used in this post.