We've had a very egg-citing week learning all about Easter and taking part in some traditional Easter activities.  We've sampled Hot Cross Buns at snack time, made Easter nests, decorated eggs and joined in an egg hunt.
In our sensory area, we looked at different types of egg – raw, scrambled, fried and boiled and talked about the differences that we could see. We also talked about the changes that occur when you heat an egg. Can we turn the scrambled egg back into raw egg?  As we made Easter nests, we observed what happened when we heated the chocolate.  We also noticed it got harder as it cooled in our bowls. It looked like the solid chocolate again!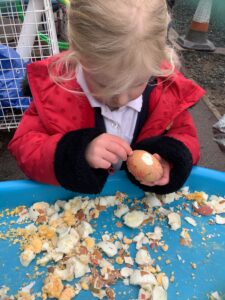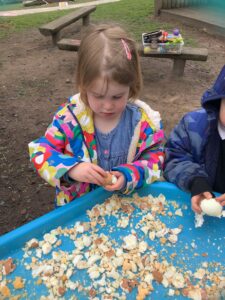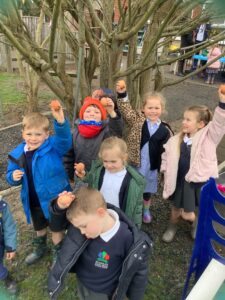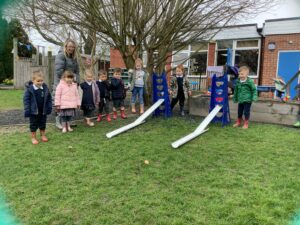 Remember to plant your beanstalks! Children have been learning about the life cycle of a bean and talking about what plants need to grow.  Can they remember what happened to the seed?  They might also be able to name some key parts of their plant such as the seed, roots, stem and leaves.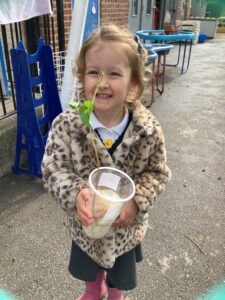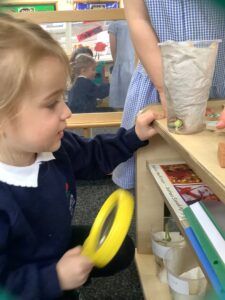 We hope that you have a fantastic holiday and enjoy the Easter break. We'll look forward to hearing all about it when we return to Nursery on Tuesday 19 April.
Reminders
Please check that your child's uniform/ clothing is named over the holidays.
It was great to speak to you at our parent teacher consultations. If you notice your child achieving any of the targets that we discussed, or if you work on them during the holidays, please send a quick email to share their progress with us.