We've been harvesting some our Nursery vegetables this week including carrots and radishes. Children loved pulling up the carrots and comparing them with a friend to see which was the longest. After we'd washed and peeled the carrots, we enjoyed eating them at snack time. They were really crunchy!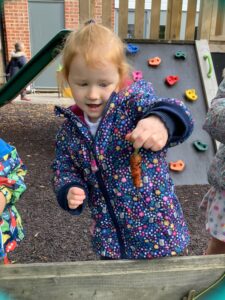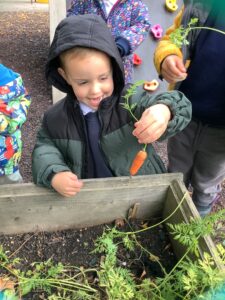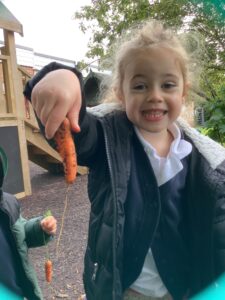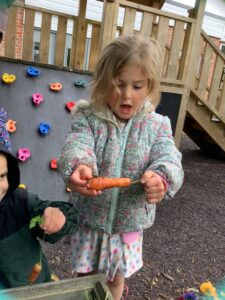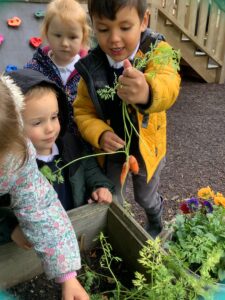 In the maths area, we read a story about a giant carrot and sorted a selection of carrots and potatoes by size. There was lots of discussion about big, little, medium sized, tiny, giant, long and short – lots of size related vocabulary!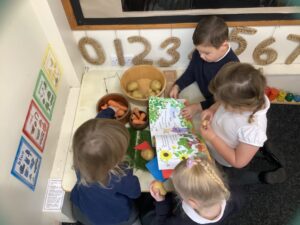 Help at home: Have a go at sorting a selection of objects together. Can you sort them by type, size or colour? Ask your child to explain how they have sorted them and why. This could be a selection of cars that are sorted by colour or perhaps some fruit sorted into groups of the same type. Can they find a car/fruit the same as yours? How is it the same? How is it different? 
In the creative area, children had great fun rolling conkers through the paint and around the tub to create patterns (whilst also strengthening and developing their upper body and arm muscles).
And a few other snap shots of our learning this week…