This week in living and learning, we discussed the importance of keeping our hands clean – this has been particularly important over the last couple of years. We talked about what being healthy means and how to we keep ourselves as healthy as possible. Who is responsible for us being healthy? Ourselves? Parents? Doctors?
How do we know when we are ill? The class contributed to a Jamboard and listed ways in which we can tell if we are ill. We noticed that the symptoms we suffered, were out of the ordinary.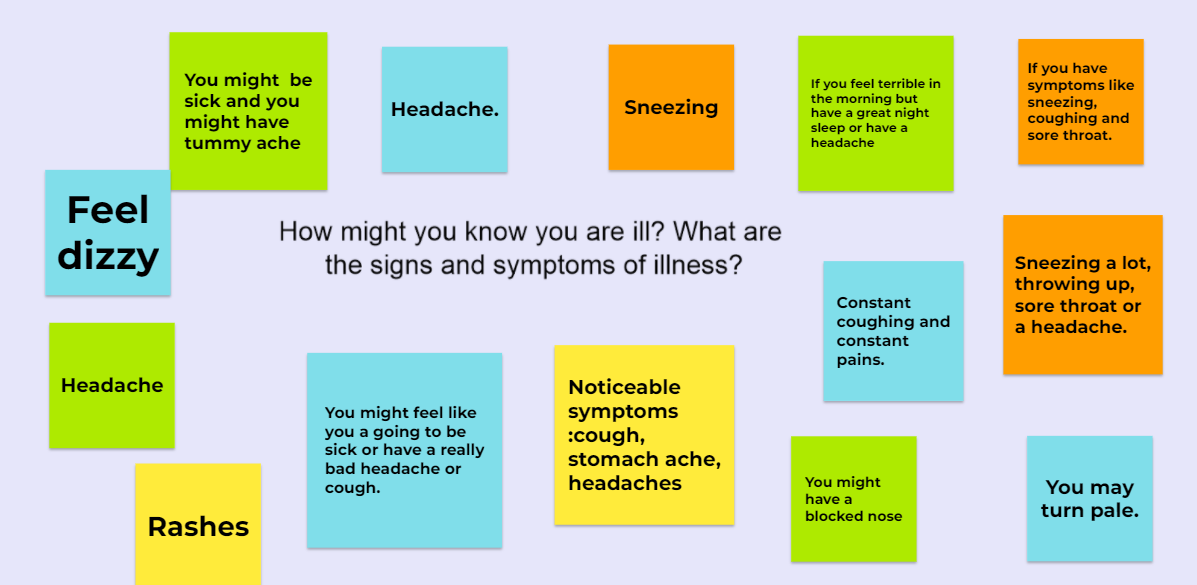 We continued the lesson by learning about allergies and vaccinations and how these can make us feel unwell and also fight against illness.