This week, our Year 3 children took part in a Moneysense Workshop and were asked to budget for a party.
A volunteer (we learned about what this word means) from Natwest bank came in to school t help us with the budgeting and organisation of the parties.
Learning objectives:
• Identify what makes a good birthday party
• Plan and organise a party by making                         

decisions about what to include within
a set budget
• Identify costs and show an understanding
of value for money
What makes a good party?
A Diamond 9 Activity (most important at the top, gradually becoming less important as you move to the bottom).
We voted democratically for the type of party we wanted.
Each group had £200 to spend on a party for 10 people.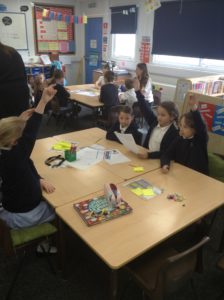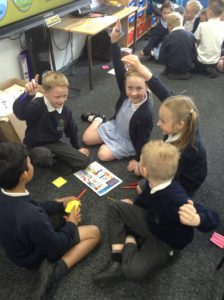 Using a price list activity sheet, each person had to fully cost the aspect of the party they were responsible for. As they were to be competing with the other groups, the children had to budget well to provide the best-value party.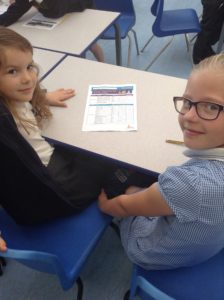 Then, the children had to present their party budgets to the rest of the class.
Our volunteer was amazed at the skills set the children used  – and they all came in under budget!
A fantastic morning of resilience, resourcefulness, remembering and risk-taking – many of our 8Rs for learning skills.