We have all been 'Mad About Minibeasts' this week. This is a fantastic book that has educated us on many of the minibeasts that we can find in our outdoor area.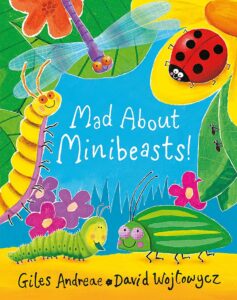 It has been wonderful to see children turning over stones and tree stumps to find woodlice, worms or centipedes. Children have also been finding spider's webs and following ants to their nests. We have been trying to build our own minibeast house. Our provision indoors has also reflected our book.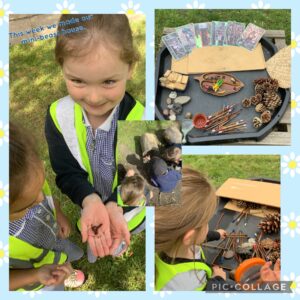 In Literacy we have been looking at rhyme in the book and making up some of our own. We have also written some short acrostic minibeast poems. Please continue to help your child at home by encouraging them to write for a variety of purposes (lists, maps, letters, stories etc). When helping them perhaps point out a letter they may need to practice the correct formation of or enable them to write the correct sound that they can hear in a word. This will really help your child on their journey to achieving the age related expectation for Reception. Remember the following too:
We certainly do enjoy writing and drawing!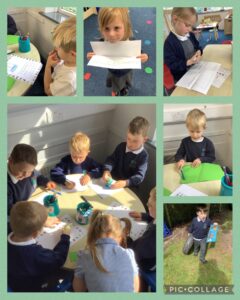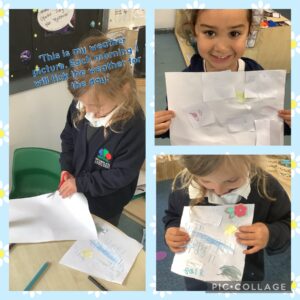 In Maths we have been composing 5 in lots of different ways.
Here are some other photographs of our learning this week: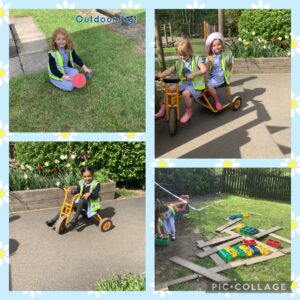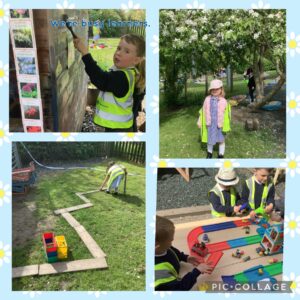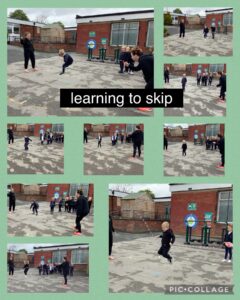 Home Link
This week could your child draw a picture of their favourite minbeast and write a fact about it.