And they're off!
We set the children off on their practical activity this week of making their  treehouses out of wood.
We measured, sawed, glued, cut, stuck … and waited patiently.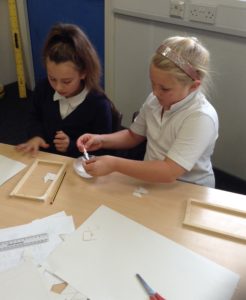 We worked together …
Look how carefully we out our pieces together!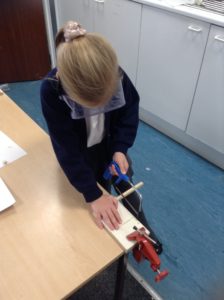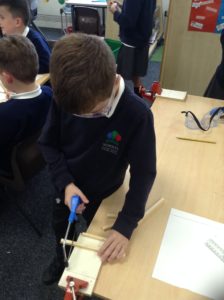 We took a safe risk … sawing is fun!
We concentrated hard. Hopefully, they'll be ready for painting and decorating tomorrow.