Thank you for your emails; it's great to keep in touch and find out how you're all getting on at home. We're pleased to hear that some of you have enjoyed joining in with the activities so far. Please remember, whilst at Nursery, children learn through play. We try to make things as fun as we can so please don't worry about children sitting down to do activities for long periods of time.
Today's chick news 
This morning, we moved three of the chicks into the chicken brooder to give them more space and to keep them warm. They've also got some food and water too.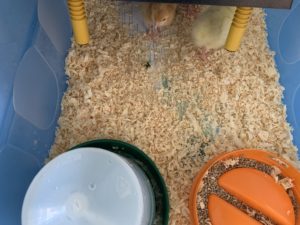 Thank you for sending us your suggestions for names. We'd like you to meet Chirpy and Chippy and their friend, Pecky.  Joe, named after the nation's current favourite PE teacher, is still drying his feathers in the incubator!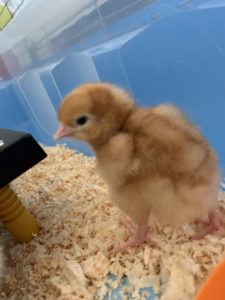 We still have one chick in the incubator that has begun to chip away at its shell but it's taking a long time!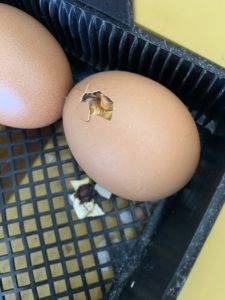 If you've drawn any pictures of our chicks, please take a photo of them and send them in.  Make sure you listen and sing along to  Chick, chick, chicken!