Money Trails
As part of our money week, we have been collecting 1p and 2p coins to raise money for Cancer Research.
All of the copper makes a beautiful shiny pattern as we found out today. We decorated our playground with copper coins, creating fantastic designs.
Here are some of our creations …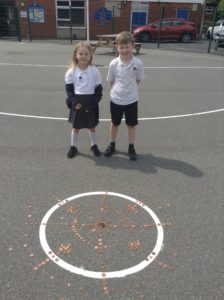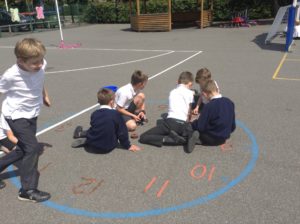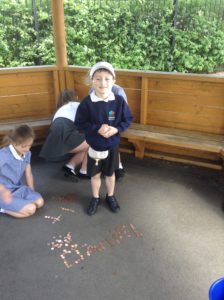 There's still time to gather up your copper coins and raise more money!