It was lovely to see everyone return to nursery this week and to hear all about your half term adventures.
On Tuesday, we talked about 'pancake day' and the reasons why some people celebrate Shrove Tuesday. We read 'Mr Wolf's Pancakes' and found out how to make our own pancakes. We enjoyed smelling them as they cooked and we enjoyed eating them even more! During snack time, there was lots of excited conversation about our favourite toppings.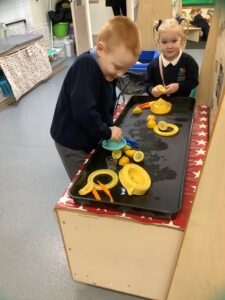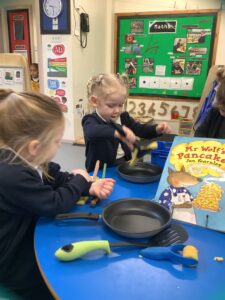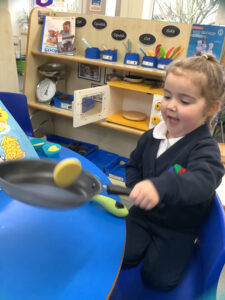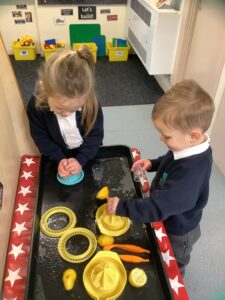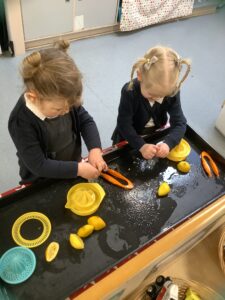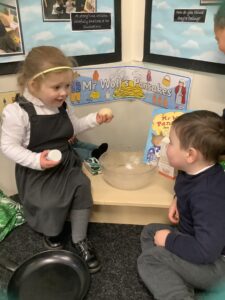 Mmmmmmm lemon with sugar sprinkled on top! Delicious!
Outside, children have started to notice some changes in our garden; they spotted snowdrops, crocuses and other plants and flowers starting to grow.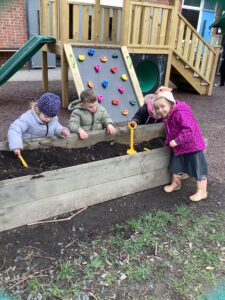 Next week, we'll learn more about this and will read Jack and the Beanstalk. If you have a copy at home, enjoy reading it together at bedtime to help familiarise your child with the story. If not, there are lots of versions online that you could watch together.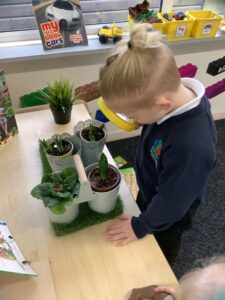 Reminders

Please join us if you can for our Nursery Coffee Morning – straight after drop off on Tuesday.
It's World Book Day on Thursday and children are invited to bring their favourite book to school to share with their friends. Parents/carers are also invited to stay for a while to share a story with your child. Please see previous post for more details.
Please ensure that your child's water bottle is marked clearly with their NAME. (Lunch boxes, too!)