Yesterday our school marked anti-bullying day by wearing odd socks to school. We did this to show that we are all different.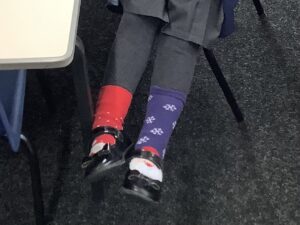 In class, we talked about the definition of bullying and what sort of things bullying includes.
Bullying is Several Times On Purpose.
We also spoke about what we should do if we think we are being bullied.
If we think we or anyone else is being bullied we should Start Telling Other People.