It has been a fun filled farm themed week!
We have continued our learning on our topic Life on Earth by exploring animals that may live and work on a farm.
We began our week by reading Farmyard Hullabaloo
In Literacy, we worked together to read a page from the story. We used our tricky word knowledge and phonics skills to decode the words.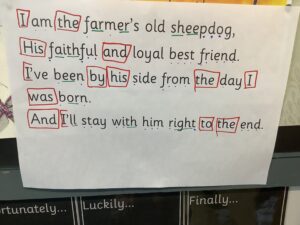 We wrote our own sentences about different animals.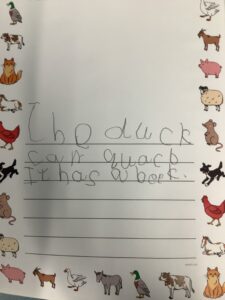 .
In maths, we have been exploring 10 frames. We have built on our previous knowledge to make number bonds of 10.
Can your child tell you what number bond is been represented below?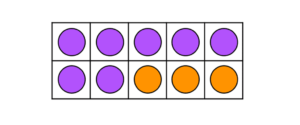 In the classroom, we have continued to watch the development of our caterpillars.
Two of them are in the cocoon at the top. Oliver

The caterpillars are in a cocoon. Lucille

The caterpillars are in a cocoon ready to be a butterfly. Raife
In art, we have used clay to create minibeasts.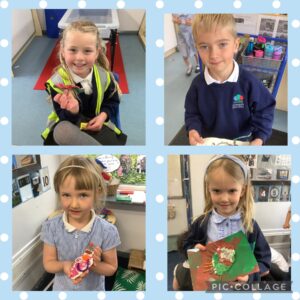 Check out our other fun learning inside and outside the classroom.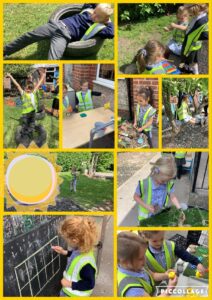 Home -Link
Write a list of animals that often live on farms. Do you know what their babies are called?