This week, we have read a story based on a space adventure and some messy aliens.
Before reading we made some predictions.
They going to space. Jacob

I think they will fly to space to see if there are aliens. Penny

A rocket with one hundred floors. Stanley

Rocket going up. Prisha
After reading, we designed and made our own deck to make a reception 45 decker rocket.
There were some wonderful ideas such as swimming pools, jacuzzies, reading dens, party rooms and gardens.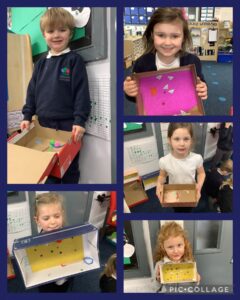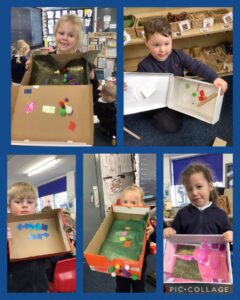 The children also enjoyed writing about the story or what they could see in the images from the book.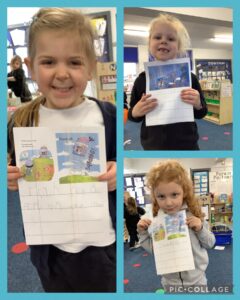 In maths, we have composed seven. We used lots of different resources such as Numicon, multilink and pegs to show our parts.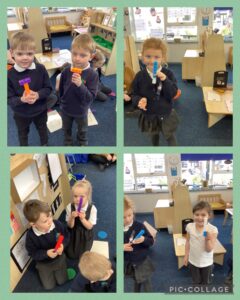 In the areas this week, we have explored space as well as seeds and growing plants.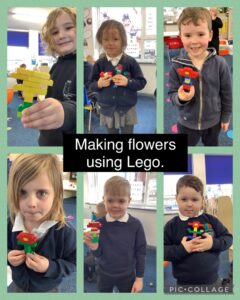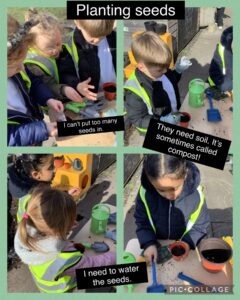 Notices
We will be sending home new reading records next week which should be sent into school on a Friday in your child's bookbag.
This is the place where you will be able to check what book your child has read in school and will be on their e-library.
After you have read with your child at home, you can add comments to share with your child's class teacher.