We all had a great time at our Nursery Christmas party on Monday.  First, we went into the hall to play some party games including pass the parcel and 'pin the nose on Rudoph'!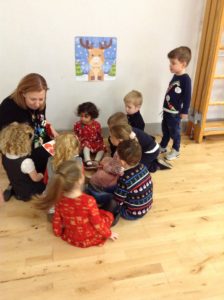 After the games, we enjoyed sharing some party food. The pineapple and watermelon were popular, but maybe not quite as much as the Christmas cup cakes! Yum, yum.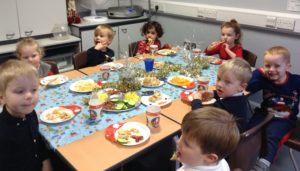 We also enjoyed singing along to some of our favourite Christmas songs. You could join in at home with Jingle Bells  or 'When Santa got stuck up the chimney'.