Rabbits Don't Lay Eggs
This week, we've been reading Rabbits Don't Lay Eggs by Paula Metcalf.
The story begins on a farm, with a rabbit named Rupert. All he wants is to be useful but unfortunately, he struggles to find anything he's good at. Luckily, he soon finds an unexpected job on the farm.
Creation is our 'word of the week'. We've been learning the definition – something that is made or created.
Come look at my creation!

The creation of new life, like lambs.
Maths
In Maths, we have been sorting objects by attributes.
They are sorted by colour.

They're big and they're small.

Those bears have scarves and they don't.
Poetry Picnic
Each week we will be learning a new poem. We will recite this poem each day. By saying the poem out loud, we can focus on the sounds and rhythm of each word or line. We talk to the children about how this can help us become better readers. This week's poem is called A Tiny Seed.
We talk about how a poem sometimes has rhyming words and sometimes doesn't. Can your child tell you the rhyming words in this week's poem? We also talk about how a poem can have a fast rhythm or a slow rhythm.
National Railway Museum
We had a wonderful time on our first school trip. The day began with toast and milk to set us up for an action packed train adventure.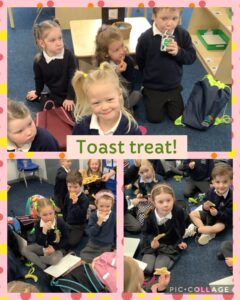 In the museum…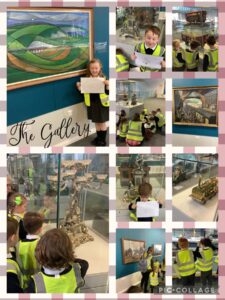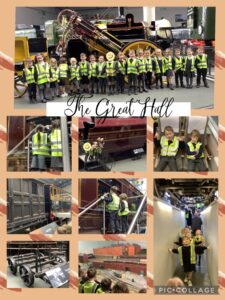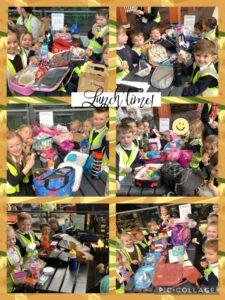 It looks really posh in here!

I liked going under the train.

Look at those wheels! They're gigantic.

The wheels are enormous.
Check out our amazing observational drawings.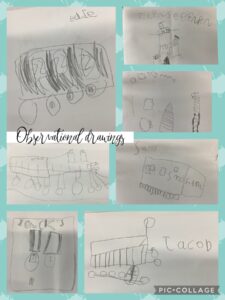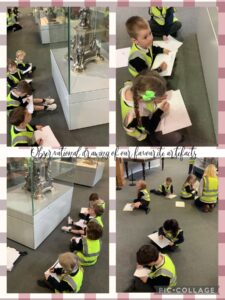 We finished the week with lots of Easter themed activities.  The egg rolling competition was a real highlight of the day!
Reminders and Dates
SWIMMING DATES- Summer 1
Rainbow Class- 19 Apr, 3 May, 17 May
Sunshine Class- 26 Apr, 10 May, 24 May
We know that Rainbow class missed a swimming session in Spring 2 due to the pool closure. This should be made up in Summer 2, which is a 7 week term.