We've continued our learning on the polar regions this week, by looking at animals you might find in The Arctic. We were introduced to some of these animals through our focus story, Say Hello to the Snowy Animals by Ian Whybrow and Ed Eaves.
We looked at where we would find the Arctic on a map and globe and saw that it was the opposite side of the globe to the Antarctic. We looked at Antarctica and the South Pole last week, as it featured in our story Lost and Found.
Animal observations…
We've been observing penguins and polar bears on zoo webcams and pre-recorded videos. We discussed how the zoo environment is different to their environment in the wild. We observed what they look like, how they move and what they like to do in their enclosures.
Swimming…
Sunshine class loved their first swimming session on Wednesday. Rainbow are really looking forward to their lesson next week! Don't forget, PE days have changed to Wednesdays and Fridays. Children need to wear PE kits on both days and remember to bring your swimming kit on your days:
Sunshine – 12 Jan, 26 Jan, 9 Feb
Rainbow – 19 Jan, 2 Feb, 16 Feb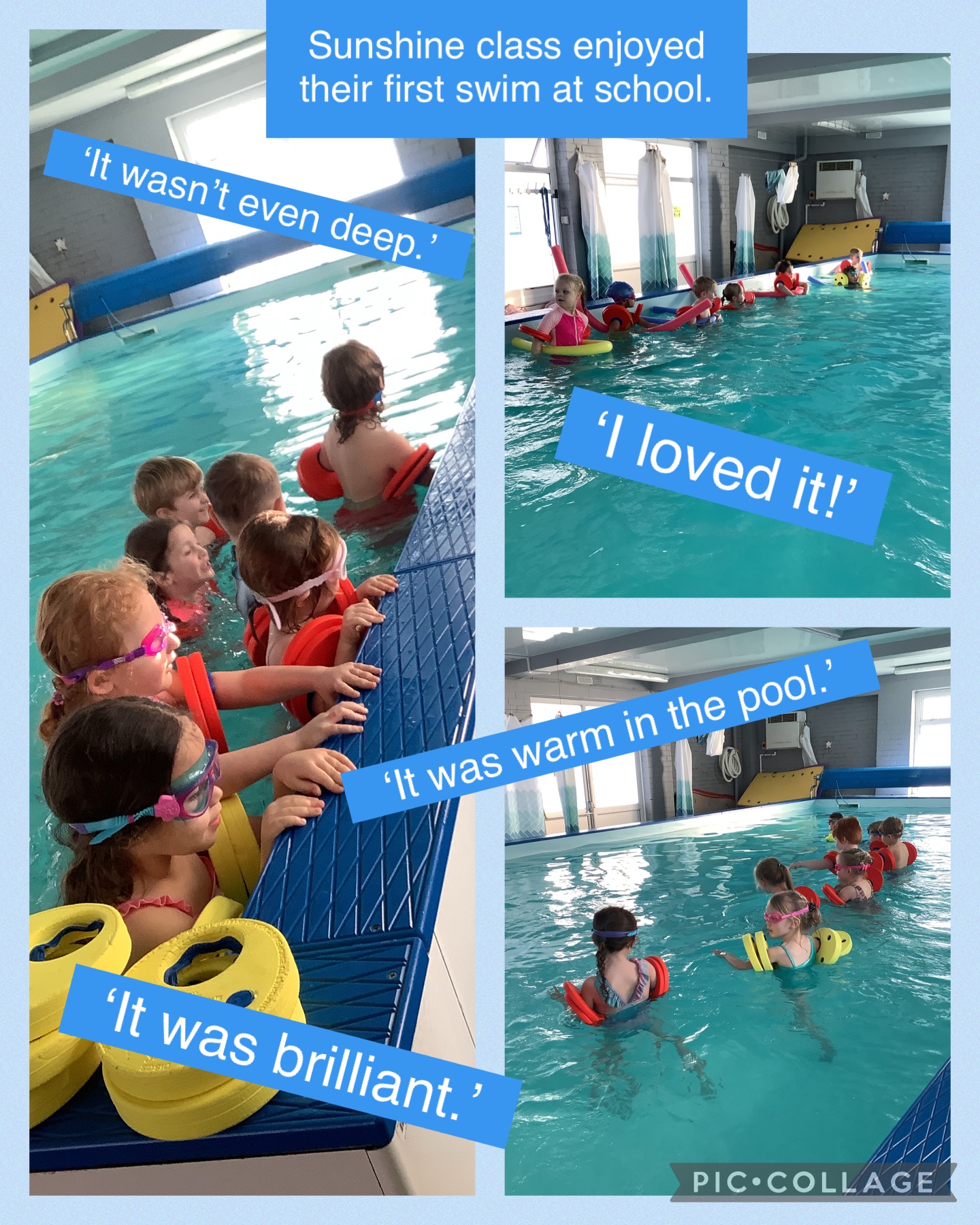 Dancing…
In PE on Wednesday, Rainbow class watched a short piece of ballet- Waltz of the Snowflakes from The Nutcracker. Afterwards, they were asked to name features of the dance/scene/music. We spoke about the movements and what story we thought the dancers were telling:
"I saw running on their tiptoes"- Ella F

"I saw twirling"- Sofia

"They were jumping back"- Poppy D

"They grow bigger and bigger"- Max

"Bells jingling"- Jack

"They had flowers I think"- Vinnie

"I think they are dancing about snowing 'cause there's snow falling"- Charlie

"It like Lost and Found- the penguin is lonely!"- Lewi
 In the hall, we practiced movements we had seen. We walked around on our tip-toes (great for our balance and core strength) and made sure that when we moved our arms up and down, they were "floaty" and "graceful", just like the ballerinas! We moved quicker, to tell the story of the snow falling heavier and twirled to show the snowflakes drifting down from the sky. We combined a few of the moves to create a short dance together.
Can your child show you some of the graceful movements from our snowflake dance?
And more…
Take a look at some more fantastic learning from this week: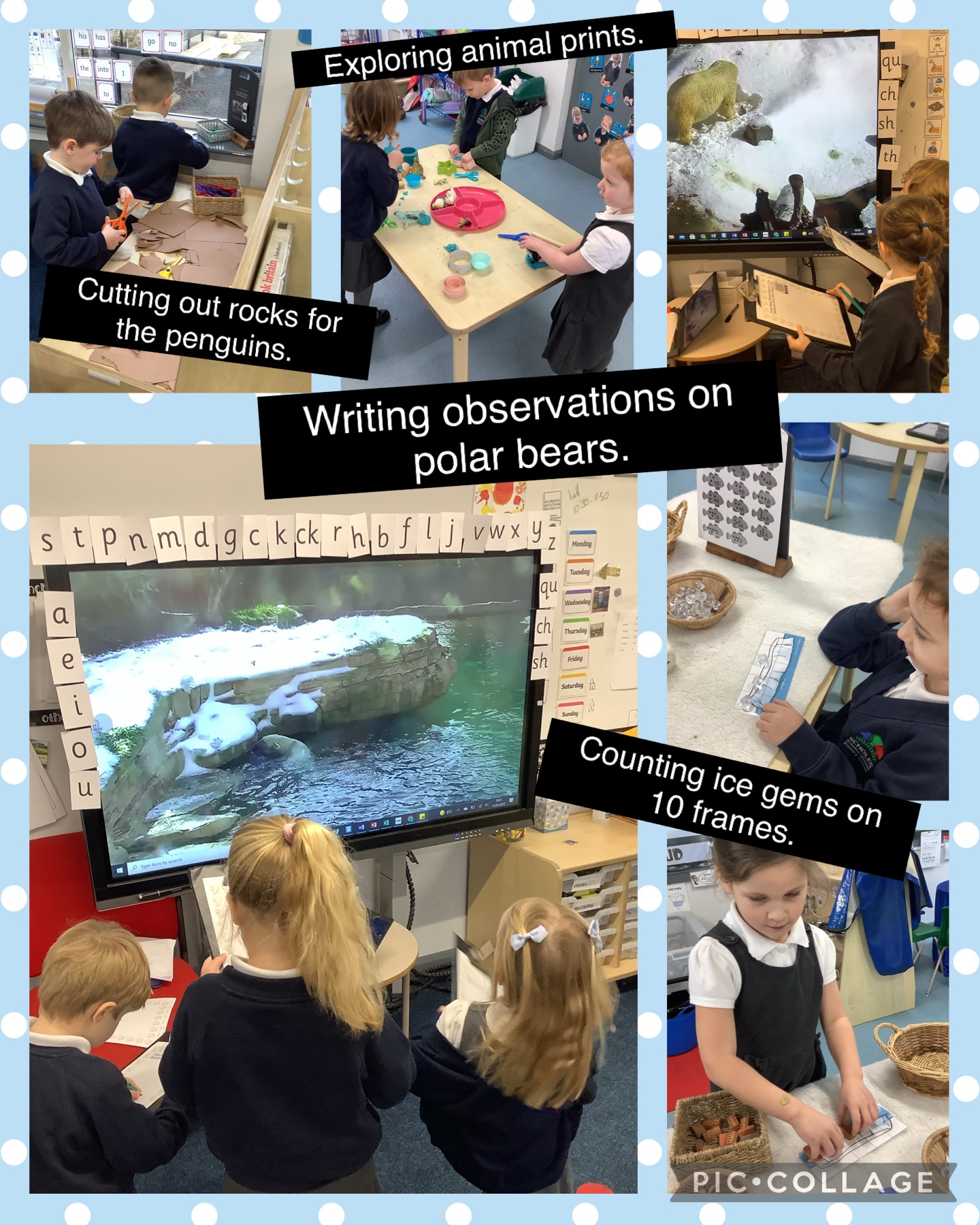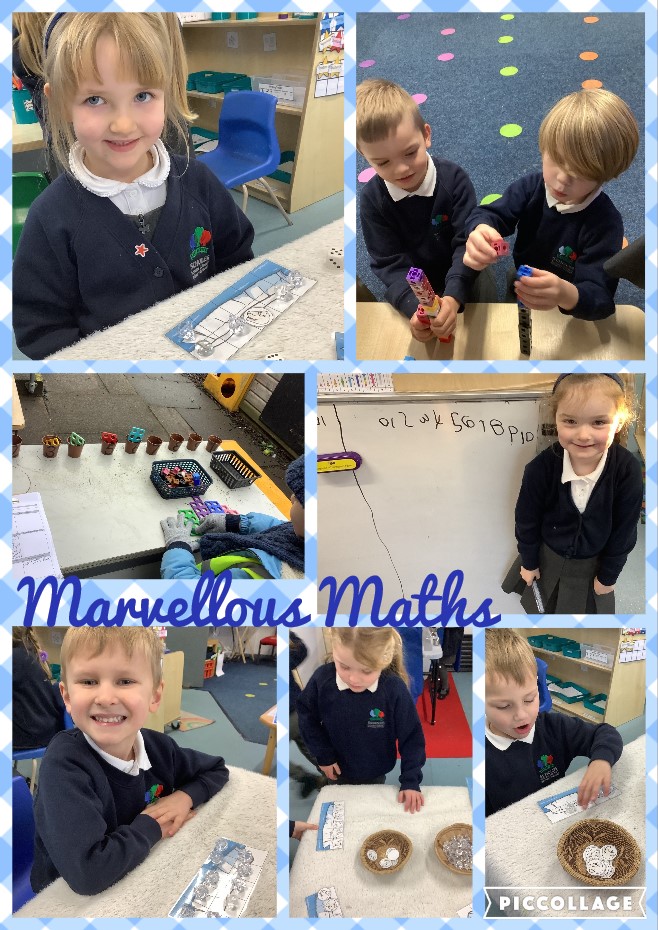 eBooks…
Thank you to those that managed to get online this week and read your child's eBook with them. A new book is issued each Friday. This will be a book your child is familiar with, from their reading in class.
There is a 'collinsebooks' app that is available to download on Apple and Android devices.
Please let us know if you are having trouble accessing your book at home.
Home-link challenge…
This week, we have completed our phase 2 sounds in phonics. As well as your eBook, we have sent home a number of additional word book sheets. Please practice these at home as usual. If your child is struggling to concentrate on reading at home, try turning it into a game! Here are some ideas:
Hide and seek- Take 5 or 6 word book words, write them on a piece of paper and hide them around the room for your child to find. They need to read the word as they find it!
Tricky word detective- How many times can you find a tricky word on the page/in the book?
Hear it, find it- 'Sound out' the sounds of a word you are looking for first, then ask your child to point to it on the page. Your child may then feel more confident to repeat the word back to you, first segmenting the sounds and then blending independently.
Little Wandle has some great resources for parents, including videos and information sheets. Click here to find out more about supporting reading at home.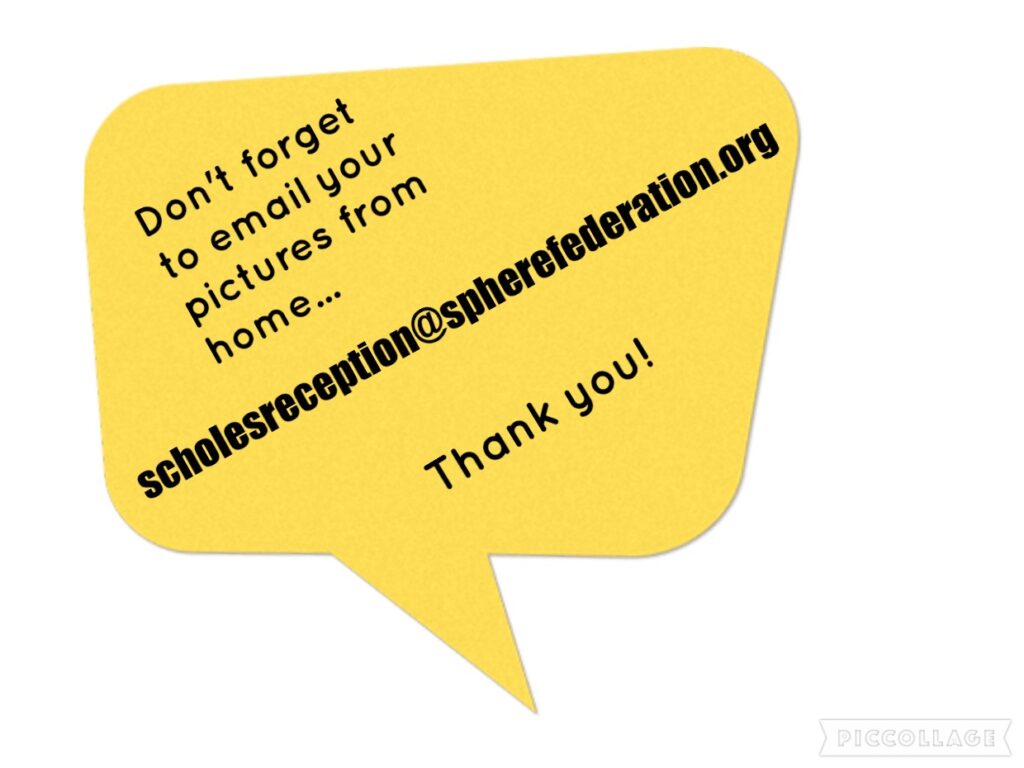 Diary Dates…
Friday 28 January- School Nursing Team, Reception classes.