This half-term, our science focus has been materials. After spending some time sorting different materials and finding out about their properties, (help at home by asking your child if they can describe some objects in the house or garden using their new scientific vocab: opaque, transparent, translucent, conductor, insulator, rigid, elastic, flexible) we planned our own scientific investigation – Which plastic bag can hold the most weight?
We worked scientifically, changing only one variable, to ensure our results would be as valid as possible. For each bag, we raised it and placed weights in gently in 1kg increments.
We used poo bags, nappy bags, sandwich bags, bags for life, bin liners, cheaper carrier bags and reinforced carrier bags.  Ask your child which plastic bag held the most weight – a whopping 27kg!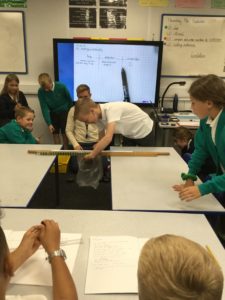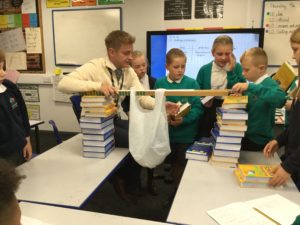 Reflect in this by asking your child: Can you spot the inconsistency in these pictures? Could this limitation have affected our results?