This week, we've been reading The Bad-Tempered Ladybird by Eric Carle.
We spotted lots of new features the author had used in the book,  when comparing it to another of Eric Carle's books we have recently read. We used the book to practise our reading skills and came up with alternative words for parts of the story. It sparked a discussion of time (clocks on each page) and size comparison, as the animals (and text) got increasingly larger throughout the story.
Clay sculptures…
We have started a minibeast art project. This week we've been creating minibeasts out of clay and collage materials. Over the next couple of weeks, we'll be painting our sculptures and creating habitats for them to live in!
Doubles…
This week, our maths saw us return to doubling. We are becoming experts at adding "the same amount" and recalling our doubles number facts! We've also been spotting patterns of six, to support our number composition.
Writing…
We are developing independence in our writing, with additional morning challenges. We're ensuring that our sentences feature capital letters, a full stop and finger spaces. We have special actions to remind us of these.

Skipping…
In PE, along with the rest of our school, we've been developing our skipping rope skills. We look forward to seeing how the children progress over the next few weeks.
More photos of our learning this week…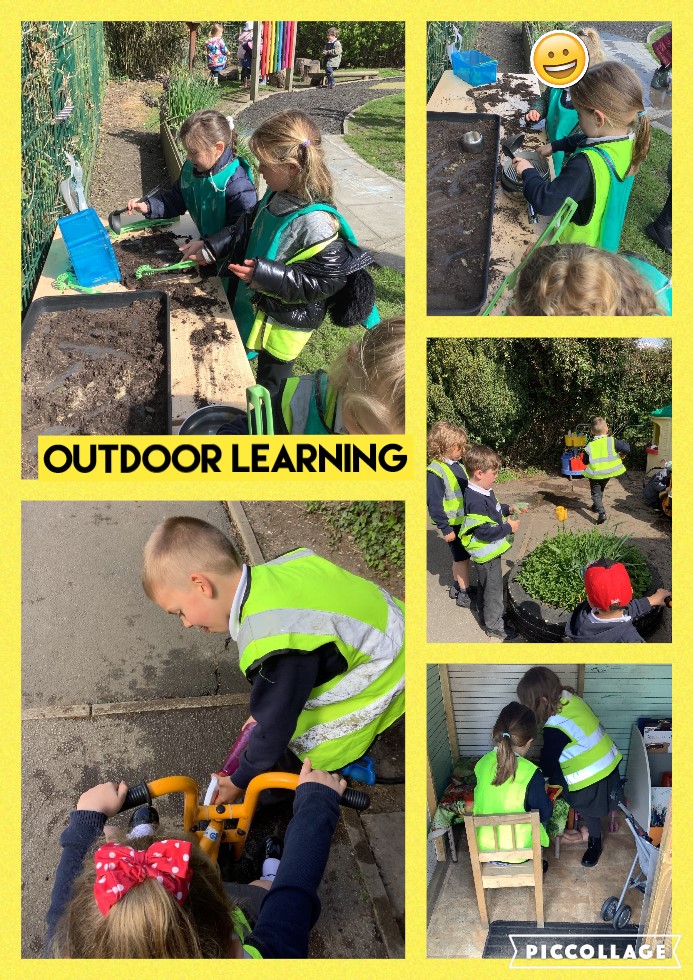 Home link…
Continue your minibeast hunts in the garden, or out on a walk. This week, have a go at writing a list of any that you find, to share with your class. You might want to extend your writing by adding a description to make a sentence, for example:
I see a black ant with six short legs. 
The worm is long and thin.
Don't forget those sentence features shown in the 'Writing' section of this post!
May Bank Holiday…
School will be closed on Monday 2 May 2022, for the early May Bank Holiday. We look forward to seeing you all on Tuesday. Enjoy your long weekend together!