Phonics
This week the children have learnt the phonemes (the sound a letter makes) o,g,c and k. The children have been listening to and saying words that begin with these phonemes (the sound a letter makes). They have also been practicing writing the graphemes (the written letter).
You may choose to play an I Spy game at home using these new phonemes (the sound a letter makes).
Maths
This week we have been focussing on our counting skills – to find out 'how many' objects there are.
We have explored how all sorts of things can be counted, including sounds. By singing rhymes, we have enjoyed developing our knowledge of the counting sequence.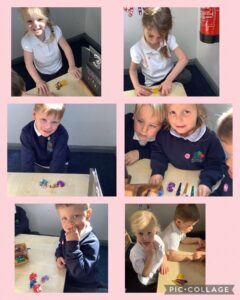 The Everywhere Bear
We have loved listening to the story – The Everywhere Bear.
We have created our own story maps using key events from the story.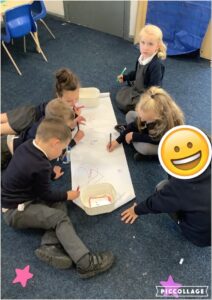 Swimming
Rainbow class have had their first swimming lesson this week. They have had lots of fun!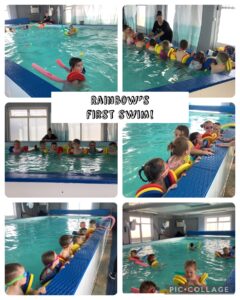 Poetry Picnic
Each week, we will be learning a new poem. We will recite this poem each day. By saying the poem out loud we can focus on the sounds and rhythm of each word or line.
Our first poem is Chop Chop.
Check out our other learning…
Learn at home phonics sheet
Today, your child has come home with a new 'learn at home' phonics sheet. The sheets link to our current learning in phonics and will be sent home each Friday. Please support your child by practising their new sounds and reading skills at home.
Home-Link
Autumn is here and the children have enjoyed exploring acorns and conkers.
Go on an autumn walk and collect, draw or discuss all the signs of autumn. You may choose to collect items to bring into school or email pictures.