The Magic Paintbrush
This week, we have focused on the story The Magic Paintbrush. We began by listening to the story for enjoyment. After becoming familiar with the story, we were then able to discuss the main events and characters.
The children then explored what they would do if they had a magic paintbrush.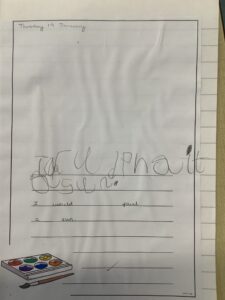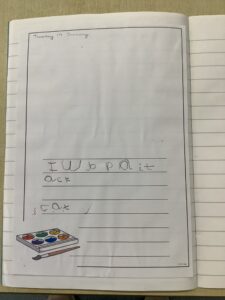 Top tip for watching YouTube with your child: go to the settings cog (it's along the play bar) and turn off auto play – this avoids an inappropriate clip coming up automatically, and helps to discourage your child from passively watching clip after clip.
Maths
This week, we have consolidated our understanding of the composition of 5. We used the nursery rhyme 5 little speckled frogs to investigate different ways of making 5.  By using part whole models and 10 frames, the children were able to represent their understanding in a range of ways. 
Use the sentence 5 is made of __ and ___ to describe these images.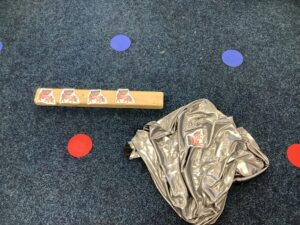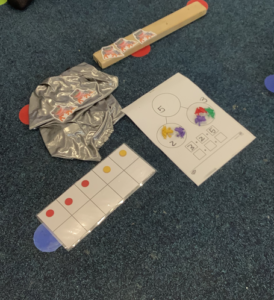 Phonics
This week, the children have learnt some new digraphs and trigraphs – a digraph/trigraph consists of 'two/three letters that make one sound'. Ask your child to tell you the sounds the digraphs/trigraphs below make.
ur  ow   oi   ear
Before reading a word we always look for any digraphs/trigraphs (two/three letters that make one sound). Then, we say the sound the digraph makes. Finally, we sound out the word and blend it together – using our phoneme (the sound a letter makes) fingers! This helps your child identify the digraphs/trigraphs (two/three letters that make one sound) before reading a word.
Find the diagraphs/trigraphs before reading these words.
hurt    how   coin   fear  
Poetry Picnic
Each week, we will be learning a new poem. We will recite this poem each day. By saying the poem out loud we can focus on the sounds and rhythm of each word or line. This week's poem is 'Jack and Jill'.
PE
This week, reception has continued to develop their balancing skills in a Foot Tech session and on the equipment.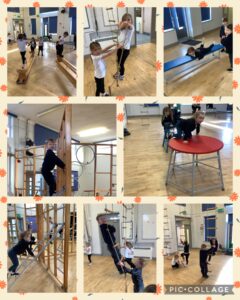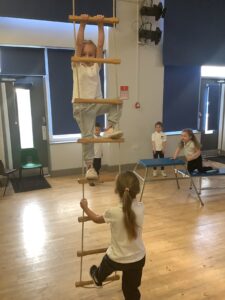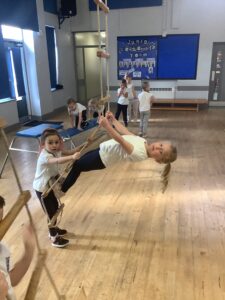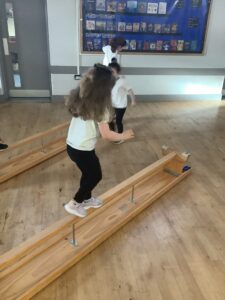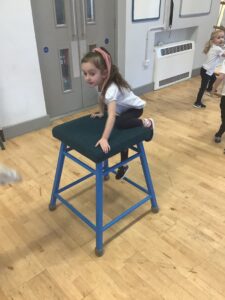 Stay and Play – Funky Phonics
Thank you to all the adults that were able to join our stay and play sessions this week.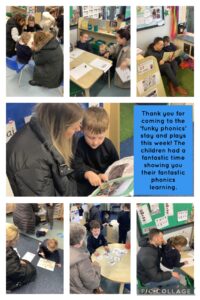 Learning in our areas
This week, we have explored Lunar New year. The children were able to compare the celebration to their own experiences.
I've seen fireworks before. We had them on New Years Eve.

I saw them (fireworks) on bonfire night.

I had new clothes on Christmas day.
Reminders
Swimming/Football
Spring 1 –  swimming
Rainbow Class- 4 Jan, 18 Jan, 1 Feb
Sunshine Class- 11 Jan, 25 Jan, 8 Feb
When your child is not swimming, they will be taking part in Foot Tech Football sessions. Please ensure your child comes in PE kit every Wednesday, including suitable trainers.
Reading
Reading Records – return to school each Friday
Library books – return on Thursdays