Welcome back! We can't wait to begin the summer term and find out all about your holidays.  Thank you for your emails to share some of your learning with us from the last few weeks. It's been great to see that you've been taking care of your bean plants and remembering to water them! Don't forget to send us a photo of your plant to show us how much it has grown.
We'd also love to find out to how you've been getting on with your home learning targets. Have you been singing number rhymes and showing 'finger numbers'?  Have you been practising forming some of the letters of your name correctly or did you write a message in an Easter card? Maybe you decorated an egg with some patterns. Please take a couple of minutes to send us a brief email to let us know how your child is getting on. If you need any other ideas or support, please speak to a member of the Nursery team.
We'd also like to welcome Miss Thomas to Nursery this week. She will be joining us everyday and will be the Key Person for Green group. She can't wait to start and to get to know everyone.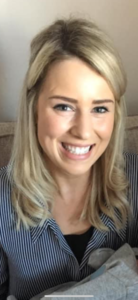 We'll begin this week talking about the holidays and Easter celebrations as children settle back into Nursery routines.  Look out for a post about our  new topic and interests soon.