Reception have had another fantastic week of settling into the classroom and getting to know eachother. We're doing so well at remembering our morning routines and classroom rules, such as '3,2,1,stop'
We've particularly enjoyed outdoor explorations, planting some flowers and finding vegetables that have grown in our garden planters. We have some real nature lovers in Reception, who have been carefully handling worms, wood lice and spiders and sharing facts about them.
We've been using our artistic skills to paint and draw self-portraits and have been having a go at writing our name every day.
We also started our phonics lessons this week. The children have shown great listening and were proud to learn their first four sounds (s,a,t,p) We've been having a go at writing them too!
In music, the children made their very own marching band with Mrs Myers and had so much fun marching around the classrooms and outdoor area.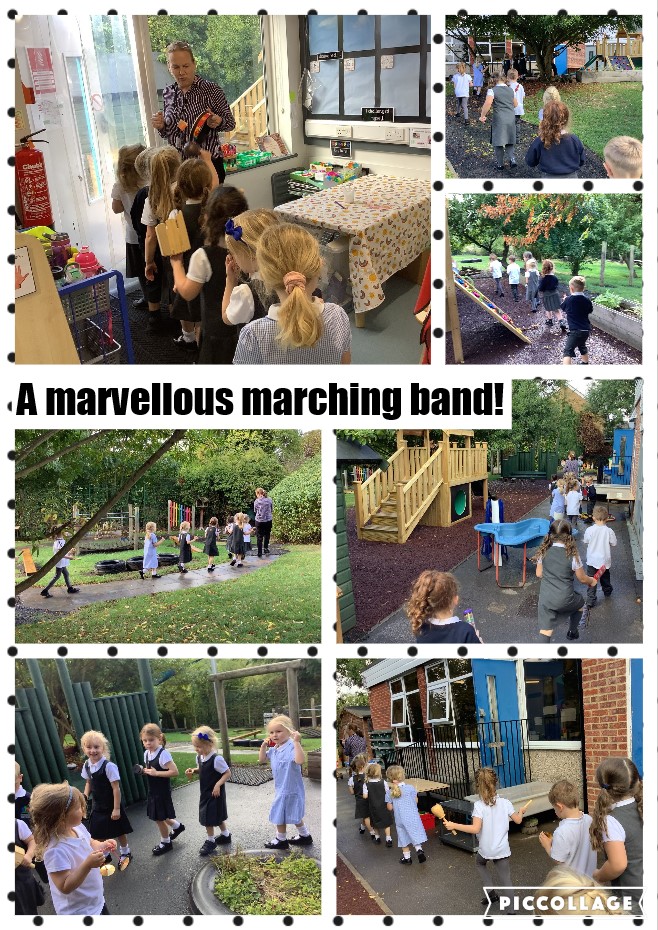 Take a peek at even more learning from this week: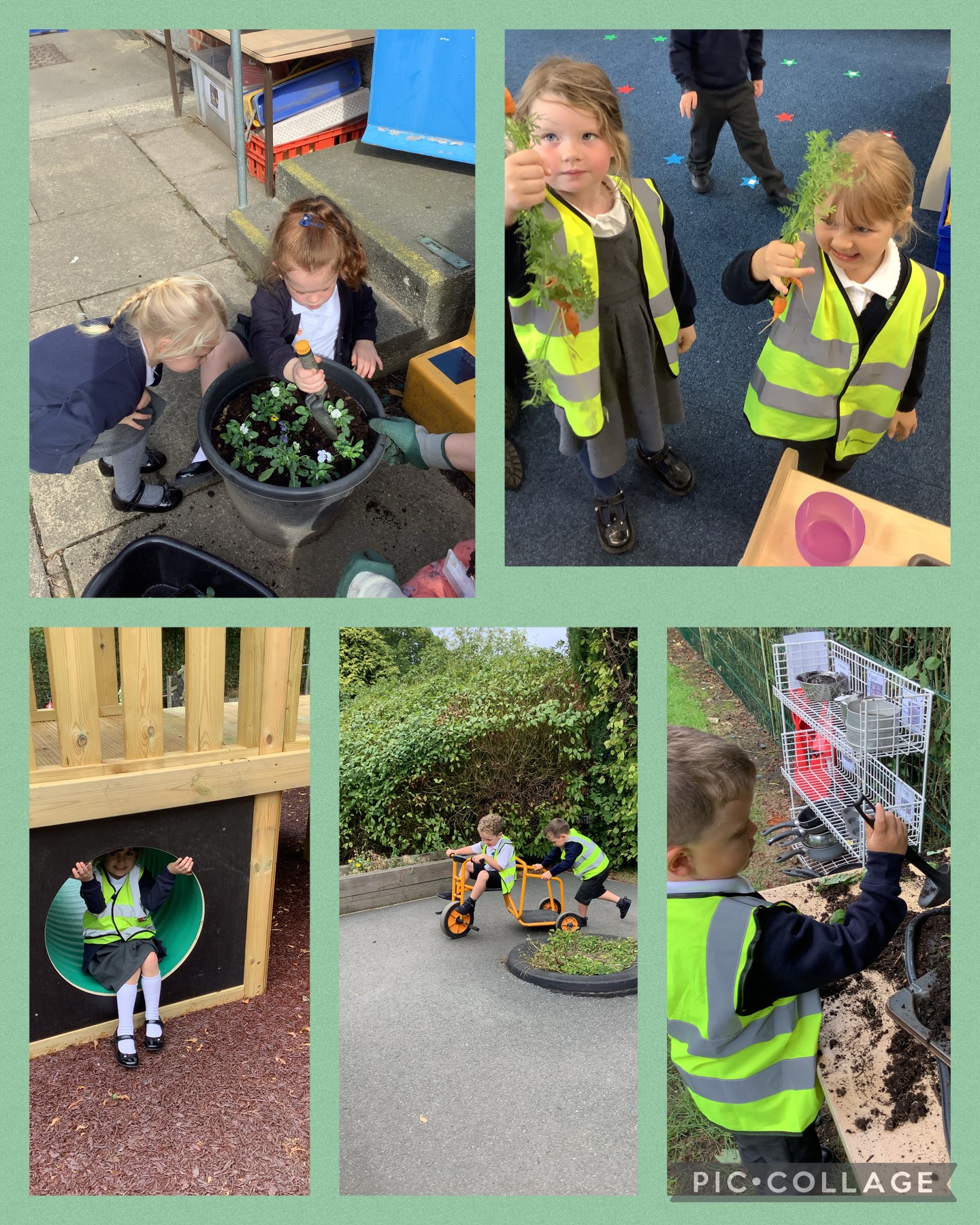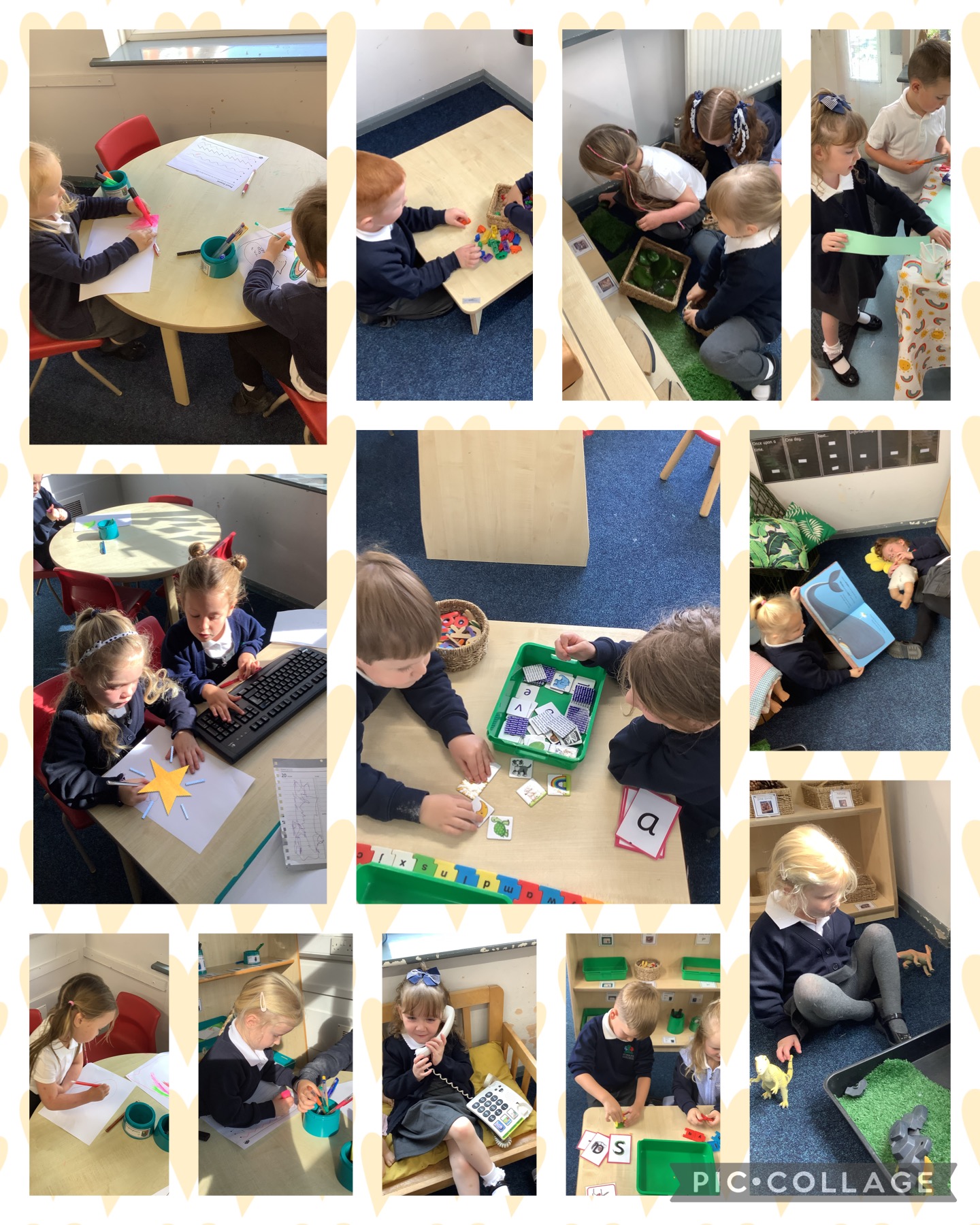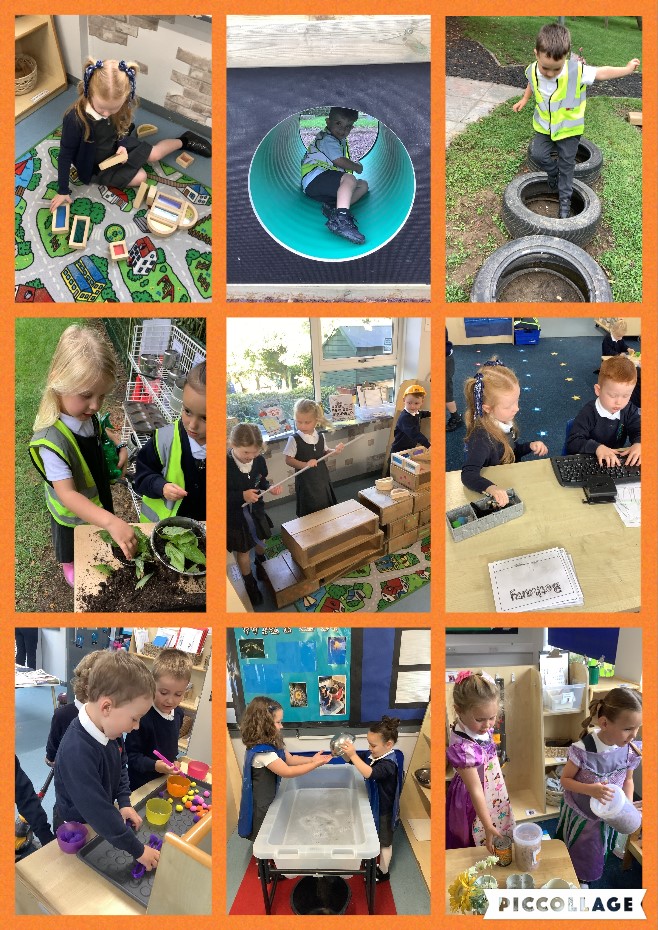 Learn at home phonics sheet…
Today, your child has come home with a 'learn at home' phonics sheet. The sheets link to our current learning in phonics and will be sent home each Friday. Please support your child by practising their new sounds and reading skills at home.
Home link…
Next week, we'll be talking about our families and using the book The Great Big Book of Families by Mary Hoffman and Ros Asquith, as our talking point. To help the children in our discussions, please send in a photograph of your child with their family. You can send the photos to the Reception email address.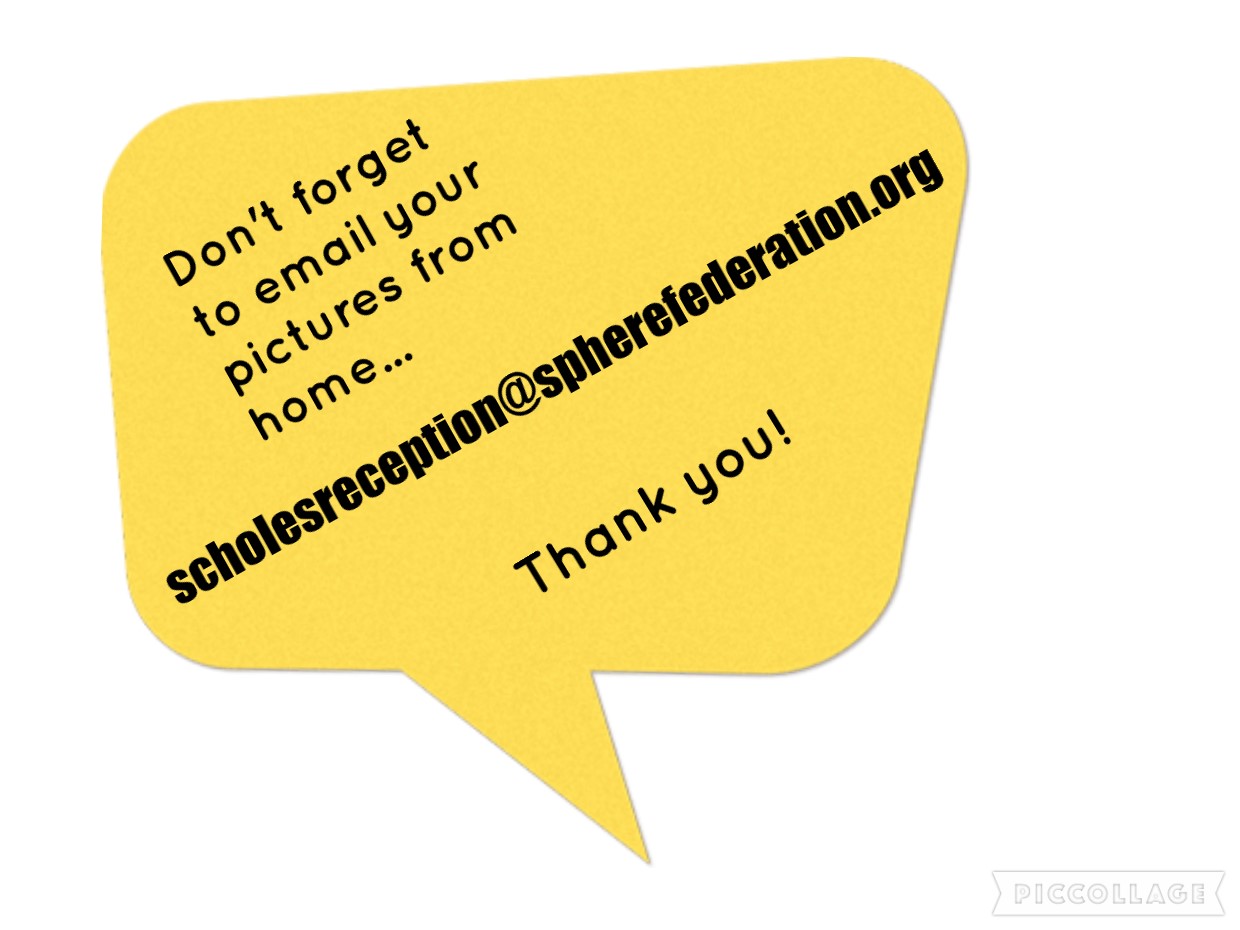 Reminders…
PE lessons start on Wednesday. Don't forget to come to school in PE kits on Wednesday and Friday. If you're in Sunshine Class, you'll also need your swimming kit on Wednesday. Thank you.