We've loved searching for worms in the garden this week and learning about where they live.  In the maths area, we compared the length of different worms and sorted them into short worms and long worms.
We continued sorting worms in the sensory area; children enjoyed using the tongs to try and pick the longest worm that they could find!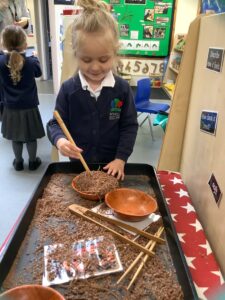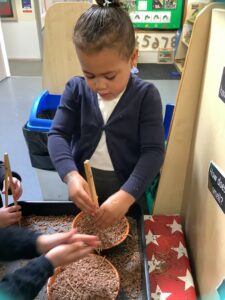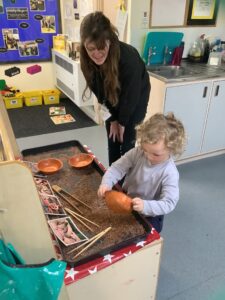 Here are a few other photos from this week, including making perfumes with flowers in the water area, exploring spirals in the creative area and using paper clips to help develop our fine motor skills in the Fiddly Fingers area.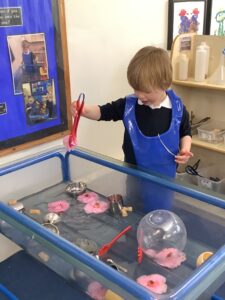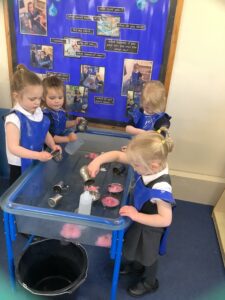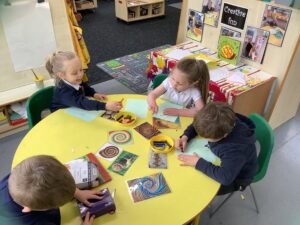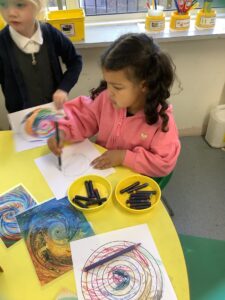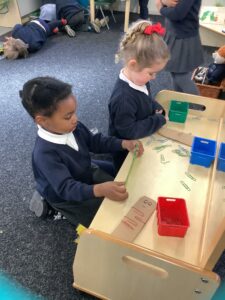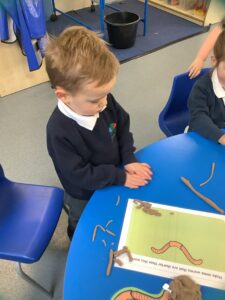 We've been watching our caterpillars getting bigger and bigger. We're waiting to see what happens next. In the book corner, children have been retelling the story of 'The Very Hungry Caterpillar' using the props and the puppet theatre.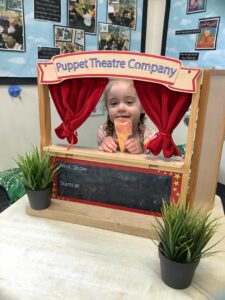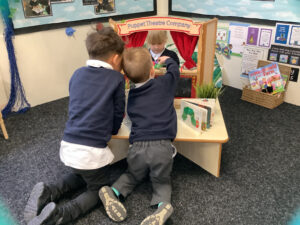 Help at home: If you have a copy of the story at home, use the illustrations  to help your child retell the story in their own words. Can they use some of the repeated language from the story? For example…He was still hungry!