There's a worm at the bottom of the garden… and there are also lots of worms wriggling around in our new Nursery wormery! Children were fascinated watching the worms wiggle their way to the bottom of the tank. We enjoyed creating string 'worm' paintings and picking wriggly worms out of the mud in our sensory area.  Despite the miserable, cold and wet weather this week, we have still ventured outside and children have been busy hunting for minibeasts. They found many different types and have been learning all about their habitats.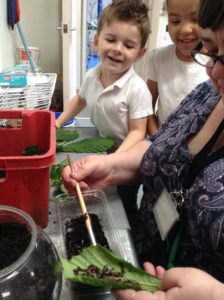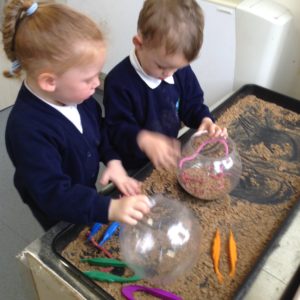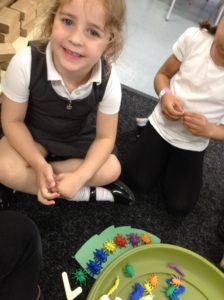 Some children have also shown an interest in unicorns and mythical creatures; they love the new fantasy small world area in our book corner. We're hoping that it will be a great stimulus for some fantastic story telling.
We were also very excited to see that some more of our tadpoles have grown legs. Using our Exploroscope and iPad, we were able to zoom in and look at them more closely. It was quite tricky to do as they move so quickly but Miss McKechnie managed to take this screenshot of one of them. What can you see?