When the children came back to class from Wake Up Shake Up, they  discovered a special visitor had been to make a delivery. They noticed a trail of glittery footprints leading from the cloakroom to rainbow room.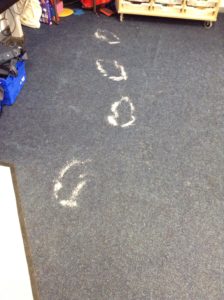 "Who could it be?" we asked the children.
"Santa!" they all replied excitedly.
The footprints led to a letter on the chair.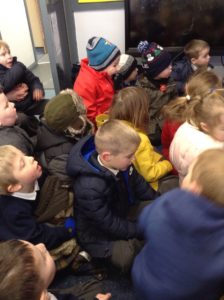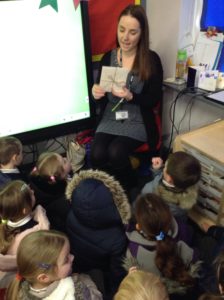 The star of the day children carefully opened up the special letter.
We read the letter to the class.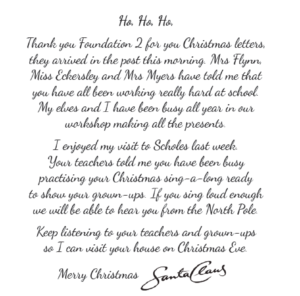 The children were all very excited to receive such a special letter and are looking forward to the sing-a-long performances this week – especially as Santa and his elves will be listening all the way from the North Pole.