We've been watching the tadpoles in our tank very closely and this week, we spotted some back legs! Next, we're hoping to see the front legs grow.

Outside, children have enjoyed lots of role play games; the car wash and garage has been especially popular.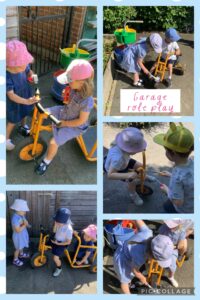 Here are a few other photos to show our learning this week – ranging from working out the best way to join two boxes together to building a vehicle using crates and learning to control a remote-controlled vehicle.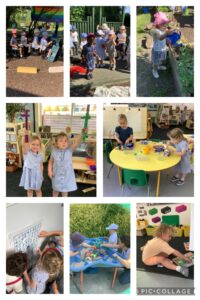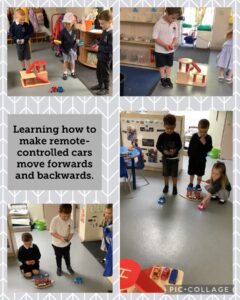 Have you seen our pictures on the Early Years tea towel? If you'd like to support school and help raise funds, they're £5 each. Check your emails for more details.