We've started our Transport mini topic this week. We're focusing around a book called Naughty Bus by Jan and Jerry Oke. We have enjoyed reading it and noticed how they use real photos and text effects.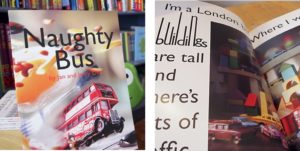 We've also been finding, reading and writing contractions. You could help your child by pointing out contractions in their reading books.
Well done to our Golden Star this week.