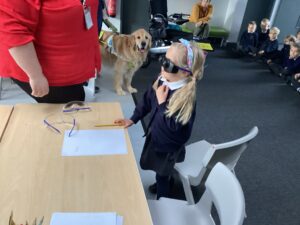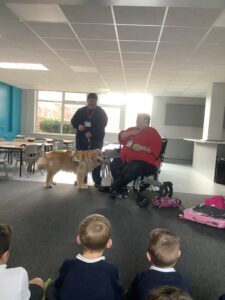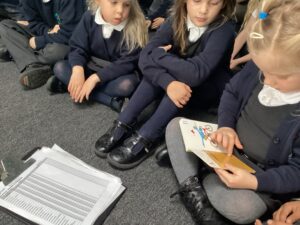 We have had a great start to community week.
Yesterday, we have had a special visitor- a guide dog!
The children were fantastic at asking questions about the guide dog and its duties.  Here is an example of a few of them:
"What does he do when you are on holiday?"
"Does he have to eat special food?"
"How does he know where a road is?"
The children were also able to try on glasses that altered their eyesight. This meant  they could experience what it would be like to be visually impaired and see how it would effect everyday tasks.