Today we received a thank you letter from The Donkey Sanctuary for our donation of £264.20 which we raised at our Christmas productions.
The Donkey Sanctuary is a registered charity which not only offers local children, many with additional needs, the opportunity to interact with the donkeys but also works to protect and rescue neglected animals.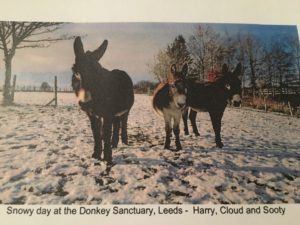 Have a look at their website for more information.