Sculptures Coming To Life!
Year 5 and 6 have written some fantastic narratives, based on our visit to the Yorkshire Sculpture Park earlier this half term. Using a sculpture of their choice, the children had to write a short setting and character description of their sculptures coming to life!
There were some absolutely fantastic pieces of writing and everyone thoroughly enjoyed the process.
Here are a few excellent examples – enjoy!
Creating our sculptures.
We have finally begun to make our sculptures. Following inspiration from the Yorkshire Sculpture Park, we have designed and sketched out or own ideas for sculptures that are similar to the Family of Man by Barbara Hepworth. Each child is creating a different section of their teams sculpture – it is based on a member of their family. They had to use cardboard boxes (thanks to everyone who sent these in) and manipulate them into their desired shape. They are at the initial stage of the creating process whereby they are creating a maquette. Ask your child what this means. There was a lot of discussions, a lot of cutting and I think we used the worlds supply of masking tape, but we are ready to move on to the next stage now.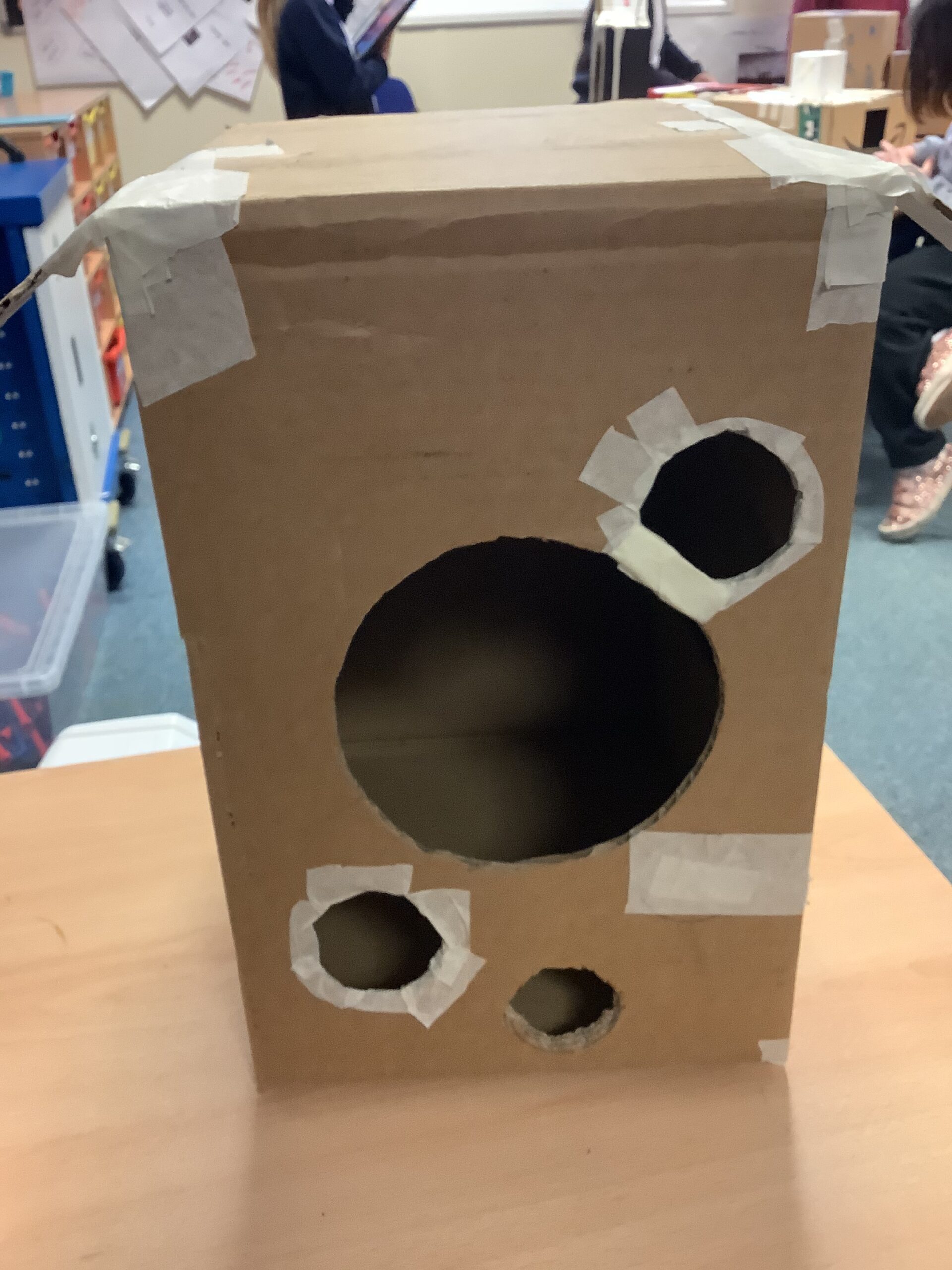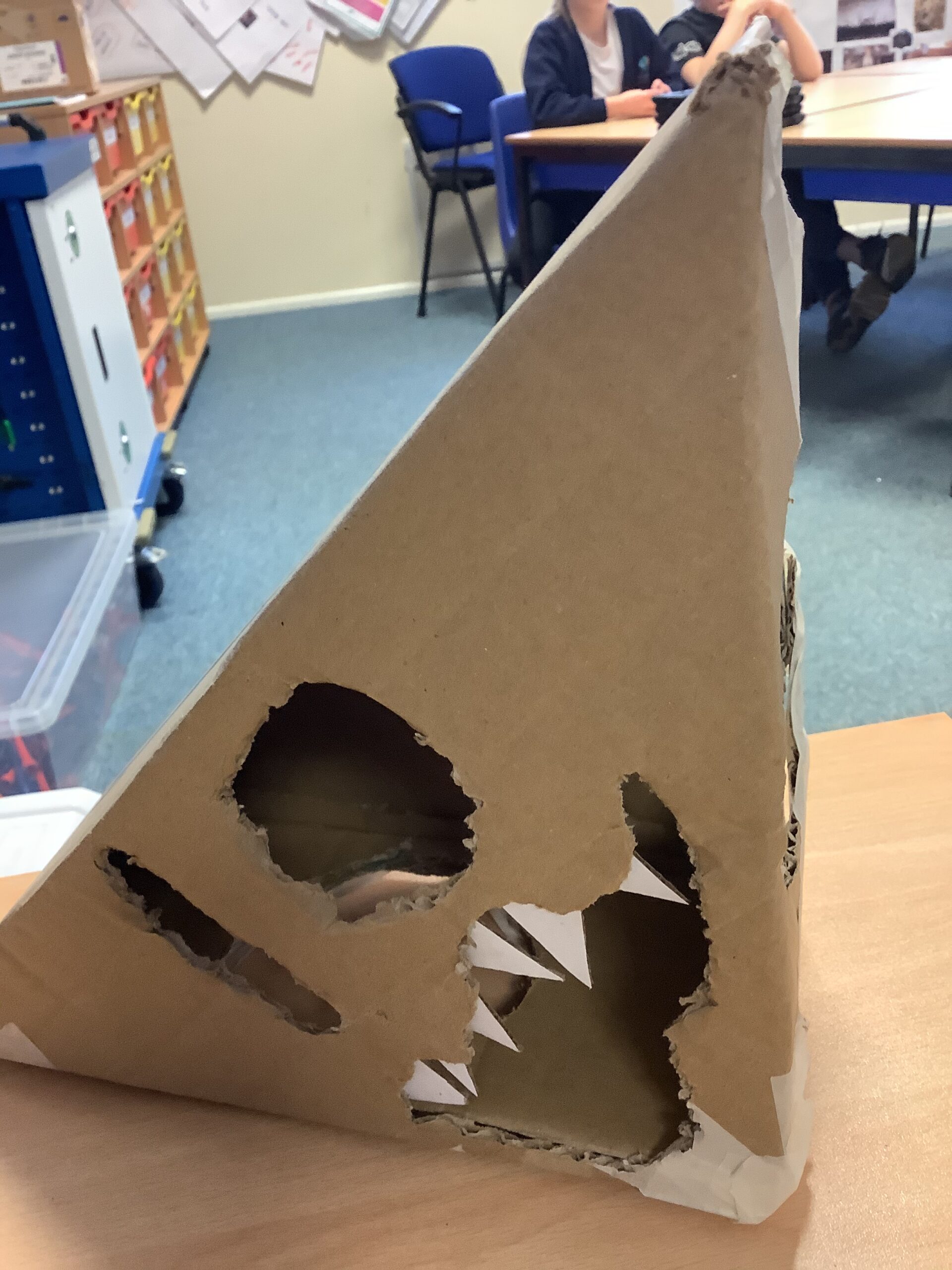 TTRS tournament week 3 results
Week three of the Times Tables Rock Stars league is over!
The results are in… Take a look at these very close scores:
Here's how the league table looks after three rounds of matches:
5,6A are leading the way for the moment but it's all still to play for. We're playing TTRS at school but try to play at home when you get a spare five minutes. That five minutes could make all the difference…
Wonderful writers!
The children have begun writing a descriptive narrative linked to our art topic. The children have generated ideas and a plan for a piece of writing that involves a sculpture from the Yorkshire Sculpture Park coming alive. They were able to research different sculptures and choose which one they wanted to include in their writing. Ask your child which sculpture they chose. They have worked hard to include figurative language, expanded noun phrases and vocabulary for effect. The children have already created some amazing descriptions involving the weather, the landscape and changes in mood.
Fundraising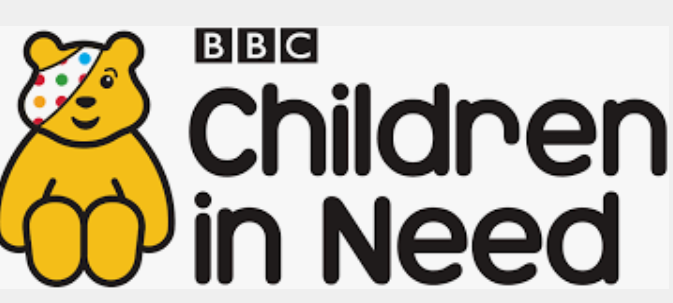 A massive thank you to everyone who donated to our recent fundraising events – you were all unbelievably generous. We managed to raise £126.25 for our school charity – Leeds Autism Services. This was following our Odd Sock Day at the start of anti-bullying week. Last Friday we raised money for Children in Need and managed to raise £410.30.
Thank you all so much.
TTRS tournament week 2 results
After a slight delay, we're delighted to announce the results of the  Times Tables Rock Stars league's second round of matches.
That leaves the table looking like this:
It's still early doors so there are sure to be many twists and turns to come. This week's matches will end at 14:00 on Friday. Here are the scores on the doors for this week so far:
Can you find a spare five minutes to play after school? Remind your teacher that the class that wins the league will receive a trophy – they might be able to find some extra time where you can show your times tables skills.
Anti-Bullying Week
Years 5 and 6 have been very during our Anti-Bullying Week this week. We make sure that we all know what classifies as bullying and the steps we can take to help ourselves, and others, if bullying ever occurs.
As you know, we have a zero-tolerance policy to bullying at Scholes Primary School. Here are a few things that Year 5/6 have done this week to support our anti-bullying campaign:
We have written a letter to the main character in our class novel (Holes), who was sadly being bullied in school. We suggested ways to help Stanley reach out to others and overcome the situation.
When it comes to bullying in our school, we say STOP. STOP stands for… Several Times On Purpose / Start Telling Other People. We have ensured all of our classmates know this and know the steps to take, whether you are the victim or a bystander.
We have designed our own odd socks as part of our anti-bullying campaign! We have had some fantastic, colourful designs with information and advice spread all over the odd pairs. Well done, Year 5/6!
Art learning
We have been continuing our history of art learning this week and explored the idea of the chronology of art. The children sorted art into time order starting with the oldest. They successfully identified that the cave paintings and classical art were the oldest. We discussed the invention of the camera and how this impacted and changed art. Artists moved onto creating more abstract art and become more experimental in their ideas. The children created a timeline of the artwork and added the different art movements over time. Some children took there learning even further and added key historical events to their timeline
.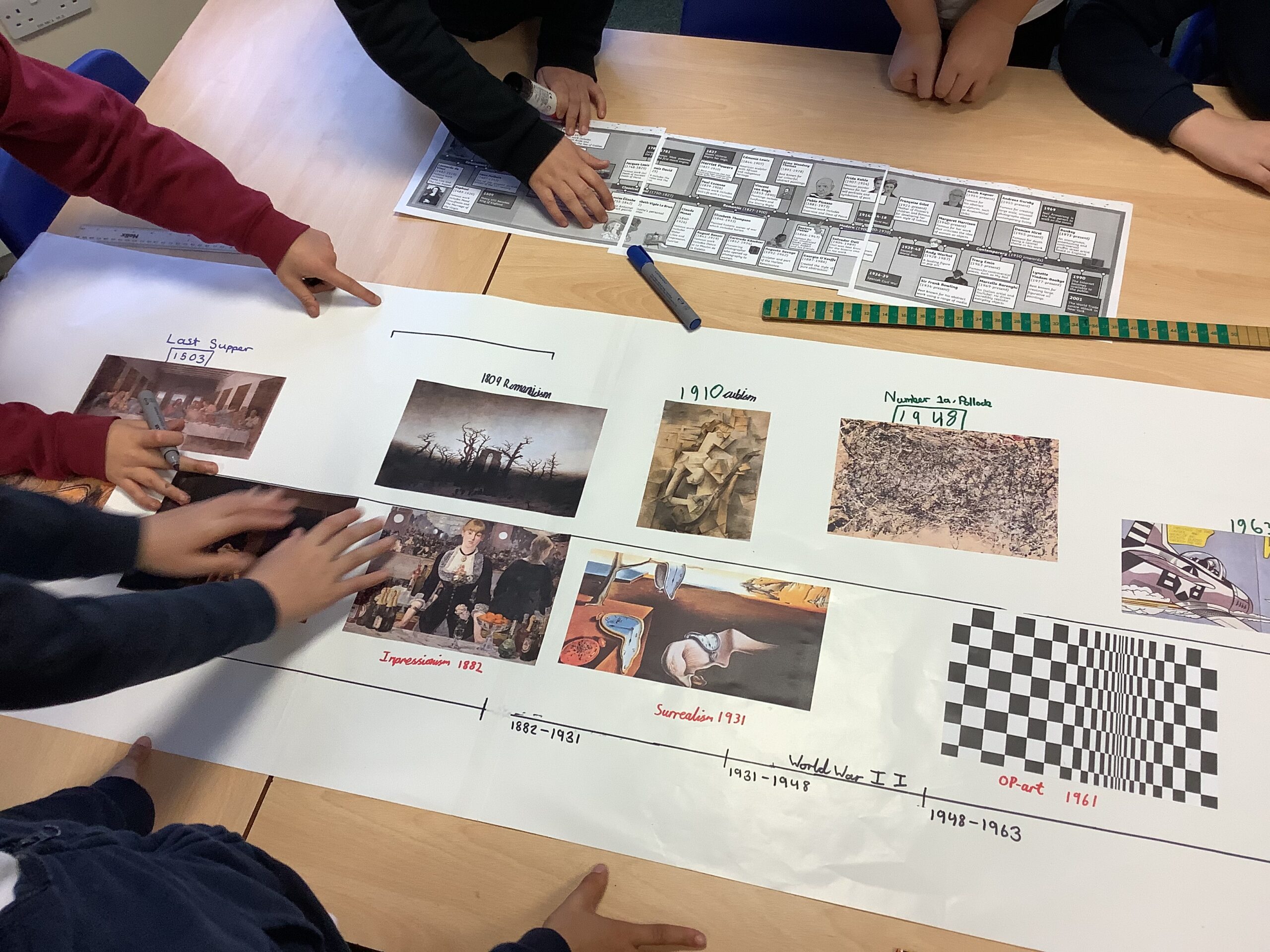 Anti-bullying Week: Odd Socks Day
Year 5/6 started Anti-bullying week in style… sort of. They impressed with their unique style of sock wear. In our living and learning session, we discussed the term banter and what happens when we cross the line. Children were open and honest about what they know is the right way to deal with bullying and the reality of what they would do if they were faced with being a victim.
At home, talk to your child about the positives of speaking to a trusted adult if they see bullying taking place.
The inaugural TTRS league begins with a bang!
This week marks the first of five head to head Times Tables Rock Stars contests. Each week, a class will face another and the class with the highest average for correct scores will win that match.
If your class wins the match, you'll receive three points. A draw will see both teams awarded a point.
We're delighted to announce that the results of Round 1 matches are in:
After three fairly even contests, here are the current standings:
It is very early days so there's plenty of time to show that you are the times tables champions. As well as playing at school, see if you can find five minutes here or there to play at home, too. Even a small amount of extra playing time could make a huge difference to the results.
All the best in next week's matches!