Today, we read a picture book, The Santa Trap, which inspired us to get into role.
It's about a bad boy, Bradley. He has been behaving badly and should probably be on Santa's naughty list.
First, we talked about Bradley's character and made notes from the text.
We decided to act out a short sketch in pairs – Santa and Santa's elf.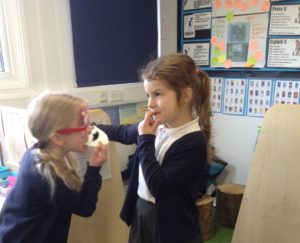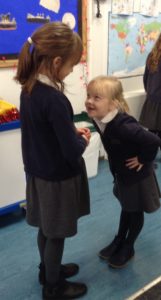 We though about what they would say to each other about the beastly brat, Bradley.
Then, we performed it to our peers.
We loved using drama techniques to bring the character's to life.