'Room on the Broom' is one of our favourite stories in Nursery and it's written by the very popular author, Julia Donaldson.  You may be familiar with the story from the BBC version. You can watch it on BBC iplayer.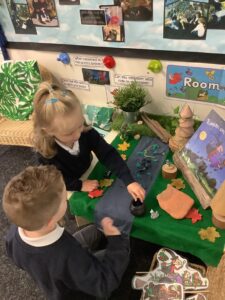 We enjoyed re-telling the story in the book corner using props and puppets. In group time, we drew patterns on the witch's hat and we had to use our listening ears to listen carefully to the description and animal noises to work out who was hiding from the story. Was it the cat, dog, frog or bird?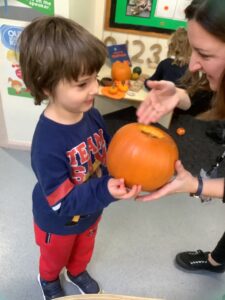 In the sensory area, we loved exploring the inside of some pumpkins. They were very sticky and slimy. We continued talking about the size and weight of pumpkins in our maths area.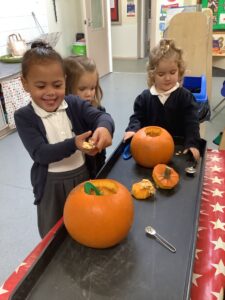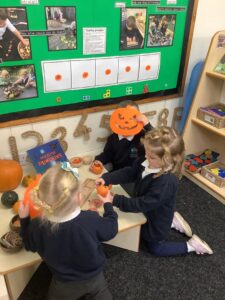 Outside, children loved searching around the garden to find all of the hidden characters and props from the story. Where was the broomstick hiding?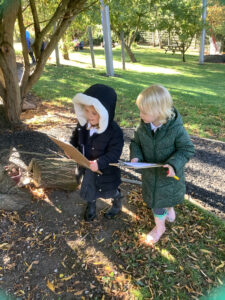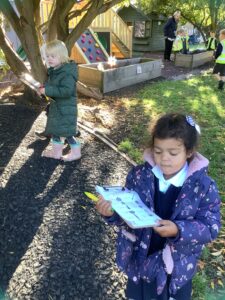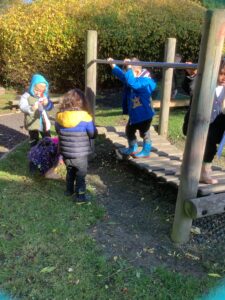 When we return to Nursery on Tuesday 01 November, we'll re-cap on the story before we begin to talk about night time. Remember, Nursery is closed on Monday 31 October for a training day.
Have a great half term.