Last week was Science week and we had lots of visits from a special scientist – Professor Myers (Mrs Myers' twin sister!).
The children enjoyed making predictions (a sensible guess) and then observing the experiments to see if they were right. We were able to observe the effects of some experiments immediately and for others we had to be patient and wait a few days.
We made a raw egg bounce.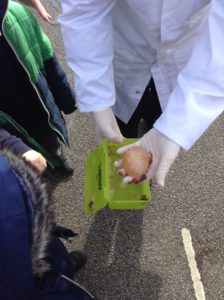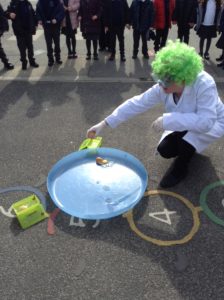 We observed daffodils change colour.
We blew up a balloon by mixing bicarbonate soda with vinegar.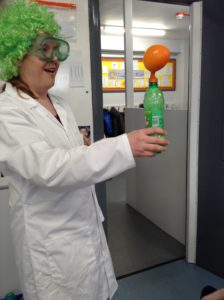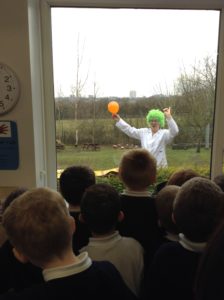 We made lava come out of a bottle and looked at the density of different liquids (honey, oil and water).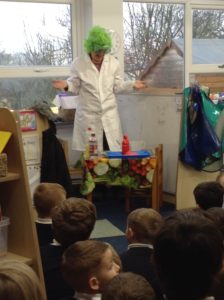 Challenge time…
Can your child tell you which was their favourite experiment from Science week?
Can they draw a picture and label it or write a sentence about the experiment?
Here are some excellent examples of children's writing about Science week.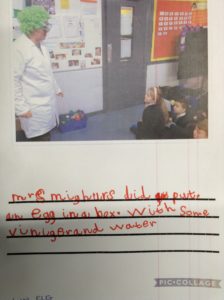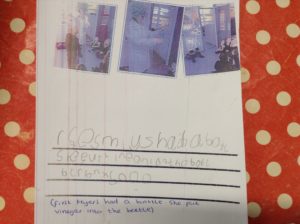 Please bring in or email your child's comments/drawing/writing to share with the class. This challenge is worth 3 challenge cubes.