TTRS tournament week 3 results
Week three of the Times Tables Rock Stars league is over!
The results are in… Take a look at these very close scores:
Here's how the league table looks after three rounds of matches:
5,6A are leading the way for the moment but it's all still to play for. We're playing TTRS at school but try to play at home when you get a spare five minutes. That five minutes could make all the difference…
Fundraising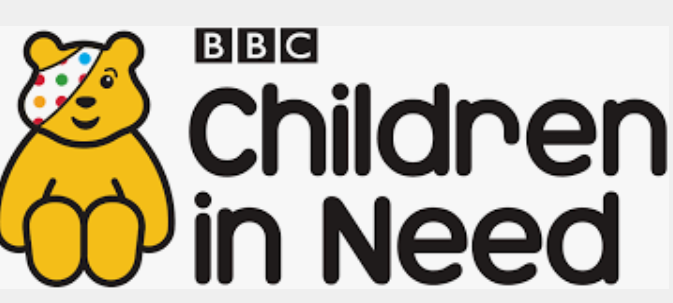 A massive thank you to everyone who donated to our recent fundraising events – you were all unbelievably generous. We managed to raise £126.25 for our school charity – Leeds Autism Services. This was following our Odd Sock Day at the start of anti-bullying week. Last Friday we raised money for Children in Need and managed to raise £410.30.
Thank you all so much.
TTRS tournament week 2 results
After a slight delay, we're delighted to announce the results of the  Times Tables Rock Stars league's second round of matches.
That leaves the table looking like this:
It's still early doors so there are sure to be many twists and turns to come. This week's matches will end at 14:00 on Friday. Here are the scores on the doors for this week so far:
Can you find a spare five minutes to play after school? Remind your teacher that the class that wins the league will receive a trophy – they might be able to find some extra time where you can show your times tables skills.
Living and Learning: Anti-Bullying Week
Our Living and Learning Statement this week has been 'I know how to STOP bullying'.
On Monday, we started Anti-Bullying Week by wearing odd socks to celebrate how unique we all are.
During our Living and Learning lessons, we have talked about what bullying is and how to stop it.
We have talked about STOP as an acronym which provides us with a clear definition of bullying:
Several Times On Purpose
We have discussed how to STOP bullying by:
Start Telling Other People
The theme of this week has been 'One Kind Word'. We have talked about how being KIND can make a difference by making other people feel happy.
Digger Day in 3,4C
Last Wednesday, we were extremely lucky to have Flannery Engineers come into our class and talk to our class about construction and the ELOR road development.
They even brought a simulation digger into our classroom. Each child had a chance to use the hi-spec simulation observatory, for either a dumptruck or digger – it was amazing!
Our children were very privileged to have this experience – thank you, Flannery engineers. they talked to us about the development and how they are improving our community.
In the classroom, the children were also challenged to make the longest bridge, tallest tower and strongest bridge out of a single piece of A4 paper.
More photos to come …
Odd Socks Day – Anti-bullying week 2021
If you do just one thing today, choose "one kind word". What could you say?
On Monday, we wore odd socks! This is to start our Anti-Bullying Week which is all about saying One Kind Word.
"It's to show we're all the same because we all wear socks but we're all different because they all have different patterns!"
Here are our odd socks!
The inaugural TTRS league begins with a bang!
This week marks the first of five head to head Times Tables Rock Stars contests. Each week, a class will face another and the class with the highest average for correct scores will win that match.
If your class wins the match, you'll receive three points. A draw will see both teams awarded a point.
We're delighted to announce that the results of Round 1 matches are in:
After three fairly even contests, here are the current standings:
It is very early days so there's plenty of time to show that you are the times tables champions. As well as playing at school, see if you can find five minutes here or there to play at home, too. Even a small amount of extra playing time could make a huge difference to the results.
All the best in next week's matches!
Helping Your Child With Reading
Helping Your Child With Reading – at home!
As parents, we are the most influential teachers that our
children have. It is down to us to play an important part in
helping our children to improve their reading.
Here are some suggestions to help your child read at home:
• Set aside quiet time every day for reading with no distractions.
10 to 15 minutes a day should be enough. Little and often is
best.
• Make this time enjoyable. Sit together and if your child loses
interest then just talk.
• Do not correct often at all. Let them make mistakes!
• Allow time for children to self correct their own mistakes and
if you do need to correct them, then don't do this for every
word mispronounced, only occasionally.
• Boost confidence with lots of praise.
• Build up confidence with easier books.
• Discuss what happened in the book, what was said, the
pictures etc. This discussion will lead to good comprehension
skills as well as develop love of books.
• Make up stories with some of the characters. What would they
do here in our home or school?
• Which characters did you like? Why?
• Which characters did you not like? Why?
• Would you like to be able to climb inside the book and visit
the place it is set in?
• Can you draw pictures and write out scenes from the story?
• Could you make a sequel? A prequel?
• Most importantly . . . have fun!!
3/4C Class News
In Living and Learning, we have talked about the importance of being resilient in learning and that sometimes learning is tricky. We have reflected on the times when we have been resilient and have been successful.
We have discussed climate change in related to COP26 by building on and responding to the views of others.
In Art, we have closely observed pattern and shape in fruit, completing some careful drawings.
A great start to a new half term!
Reading Records
Before half term, the last week's activity was Draw It!
Thank you to all the adults who wrote some fantastic comments in their child's reading records. Remember – useful comments might include what went well, what they need help with or how many pages they read at home.
This week's reading activity is 'Step into their shoes'. This activity is about knowing a character's thoughts and feelings.
Possible activities:
Draw a character and it's thought bubbles – what would they say?
Write a short diary entry for one of the characters.
Tell or show the reader all about the character