Science -flowers
Today, our Science learning involved  exploring the part that flowers play in pollination, seed formation and seed dispersal.
We watched a wonderful video   by artist Katy Scott of how flowers make new flowers. There were no words which made it all the more special.
The main points were:
The bees visit the flowers to gather nectar and pollen which they need for food. Some of the pollen gets moved from flower to flower.
Once the pollen has moved down the stigma into the ovary, the flower has been pollinated. Seed formation begins in the ovary.
We made the different parts from paper and put the structure together in groups.
Here are some pictures from the session.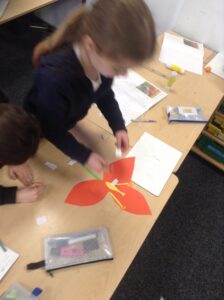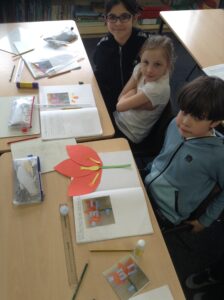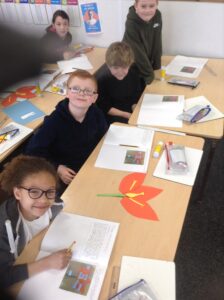 NumBotters and TTRS of the week (01 April 2021)
I am proud to present our final Hall of Fame members of the term.
Congratulations to each of you. You've been practising lots on your number facts and times tables.
TTRS tournament winners (wb 29 March 2021)
Our final week before Easter may only have been four days, but we've still seen some very impressive times tables practice.
3,4E were victorious for the first time last week.
They've only gone and done it again!
Congratulations! The TTRS guitar will remain with you.
Class News
Lots of children ran for the Junior Leadership Team and made brilliant speeches. We set up the hall as a polling station with a ballot box and a confidential voting system.
The New Junior Leadership Team
I am pleased to announce that we have a new Junior Leadership Team. A massive thank you to everyone who wrote a speech, had the confidence to speak in front of their classmates and thought of creative ways to improve our school.
There was a flurry of activity this morning as all classes visited the hall to cast their votes. It was very tense!
Our new JLT is…
1/2 C – Michael and Nyla
1/2 K- Caleb and Hermione
1/2 V – Ava and Lorien
3/4 N – Aurora and Freya
3/4 O – Rowan and Jessica
3/4 E – Sam and Elisa
5/6 S – Paige and William W
5/6 M – Seth and Joseph
5/6 B – Nathan and Zoe
I can't wait to meet with the new team after the Easter holiday and get started!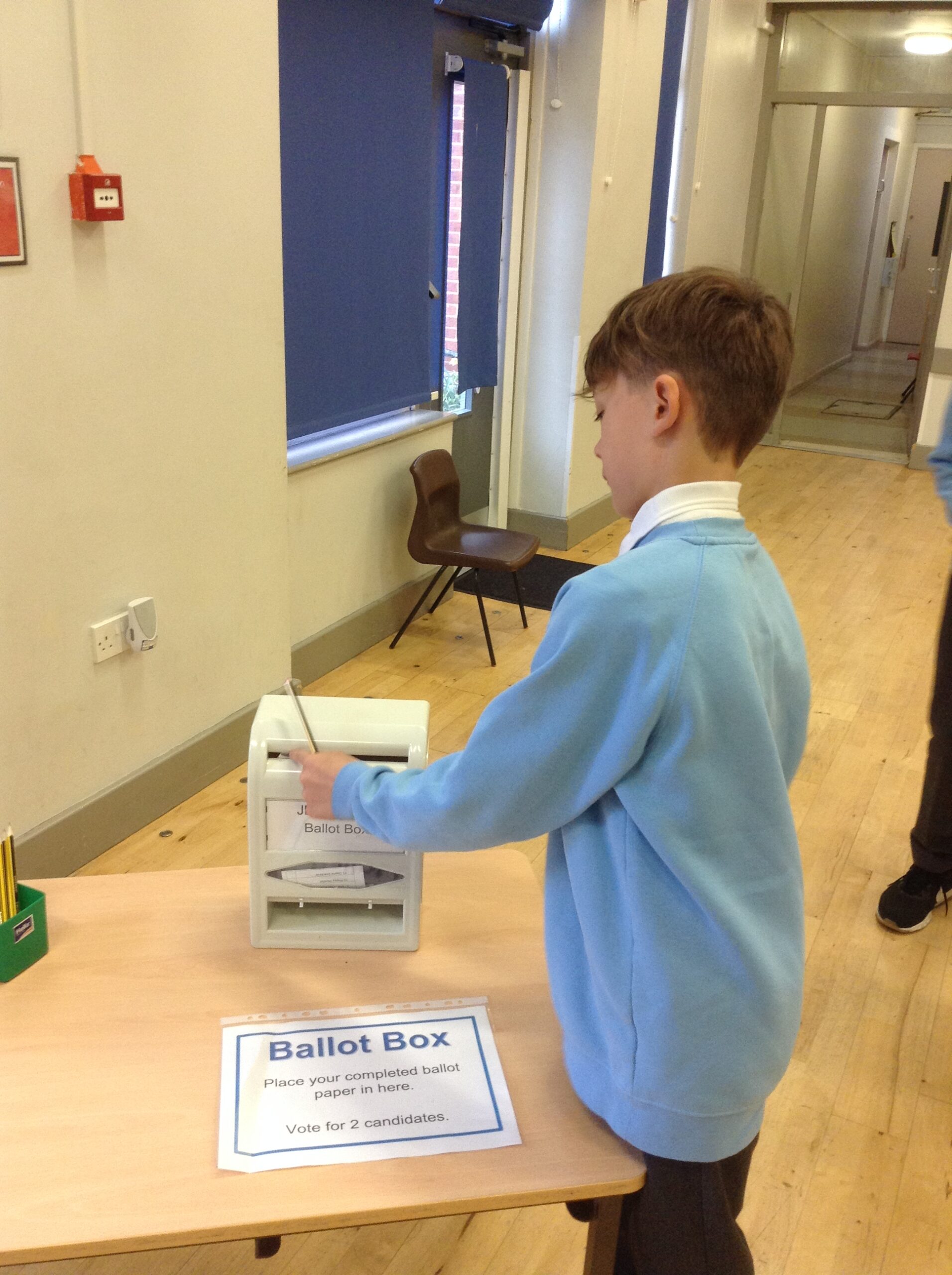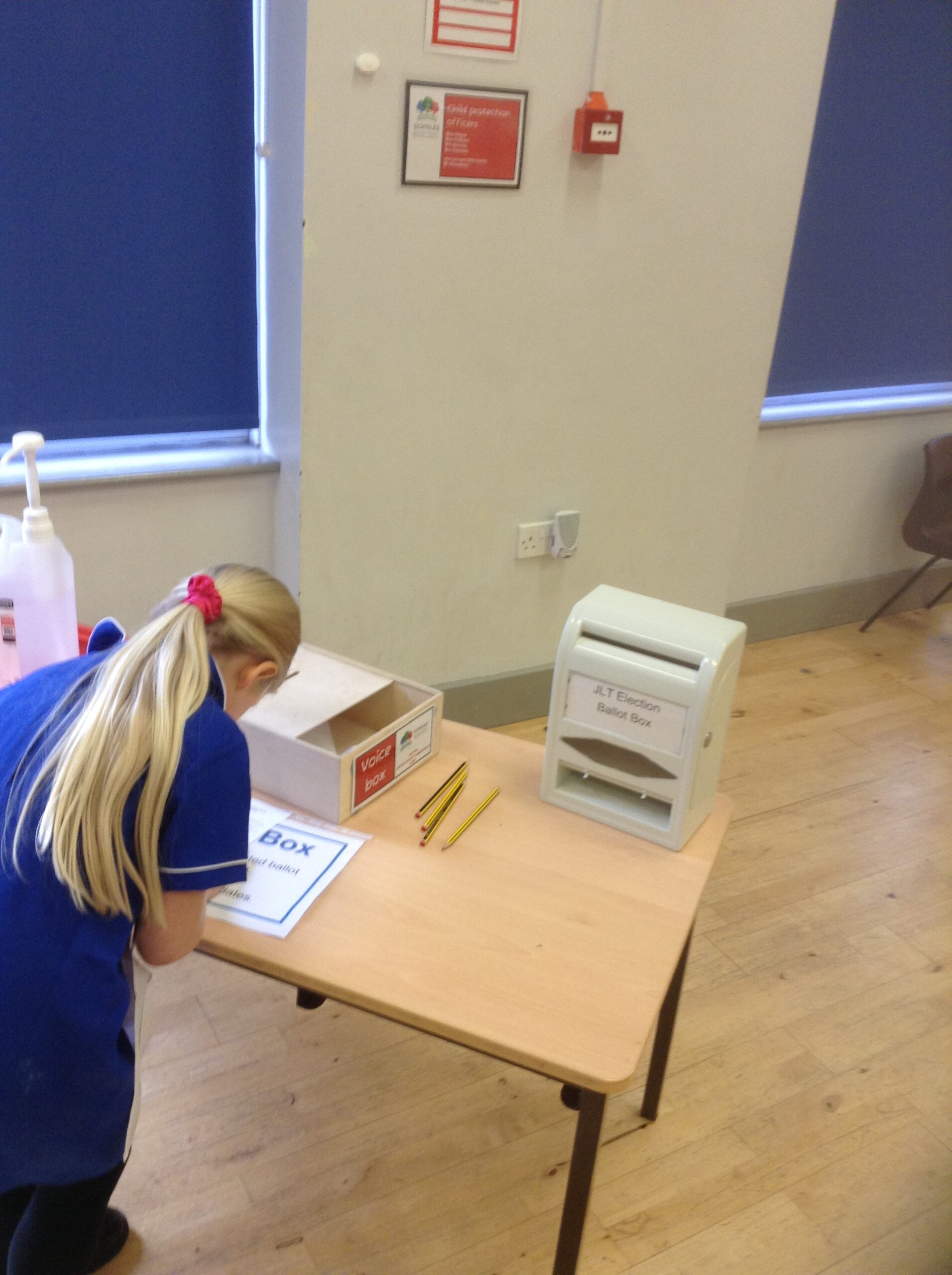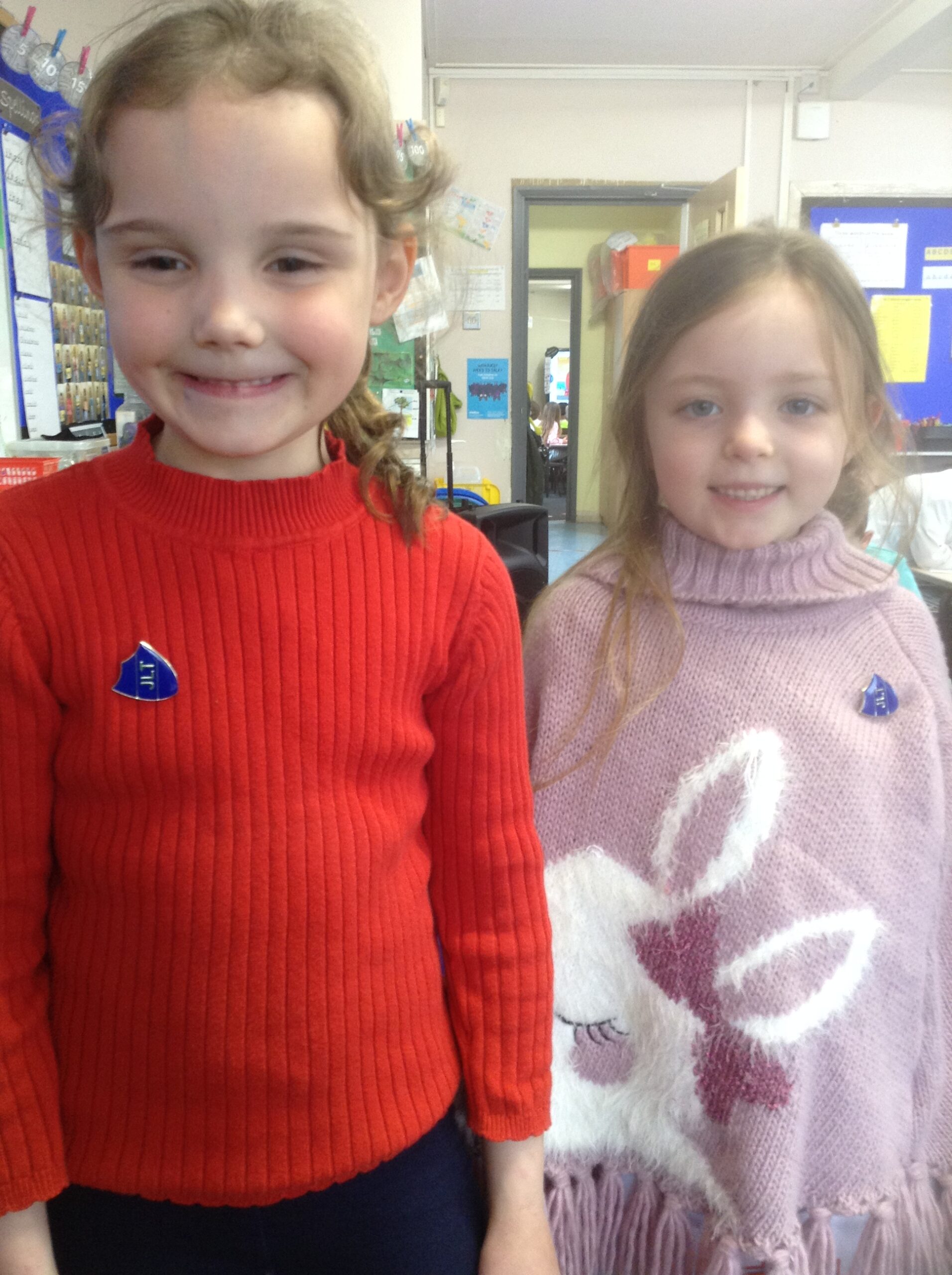 TTRS tournament winners (wb 22 March)
What can we say other than WOW?
This week, the TTRS tournament has been as competitive as ever.
The winning class has doubled (yes, DOUBLED) the score of last week's winners.
After a few wins in a row for 5,6M, we have new champions! I REPEAT – WE HAVE NEW CHAMPIONS!
Congratulations to everyone in 3,4E on your hard-fought win. We're pleased to announce that tournament winners will each week be presented with the TTRS guitar!
Everyone is really upping their game at the moment and the results speak for themselves.
The latest tournament will end this Thursday, seeing as it is Good Friday this week.
All the best, one and all.
3,4O: certificates
Well done to all our certificate winners this week…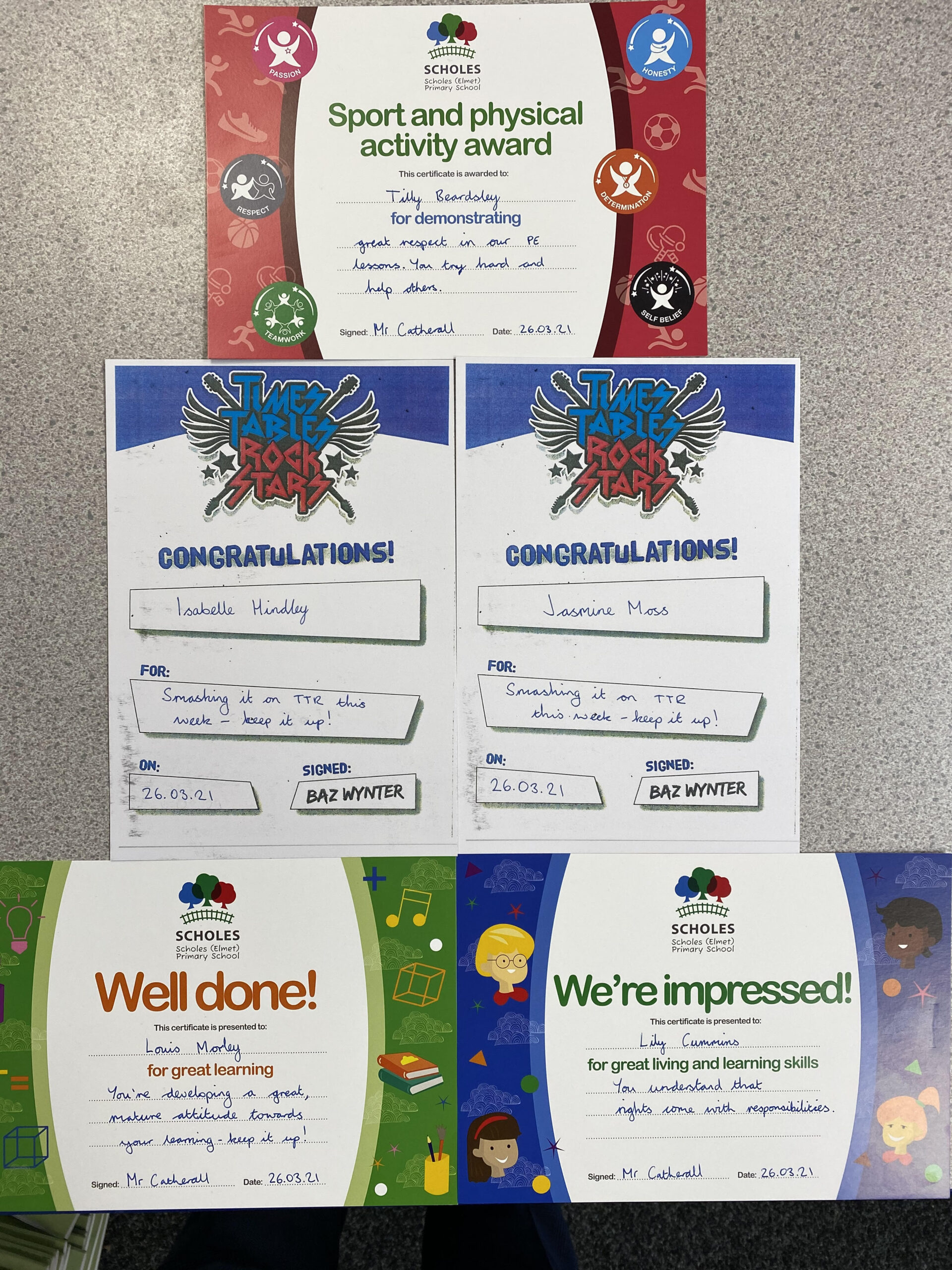 3,4NV class post
What another great week 3,4NV!
Today, we were really lucky to have a visit from Junior Jam so we could learn to play the Steel Pans and create some carnival music.
We all tried to learn the tune to 'Under the Sea' and some of us had the chance to perform this at the end of the session! We had great fun.
We have also continued to create the final versions of our carnival outfit designs. Have a look at this design.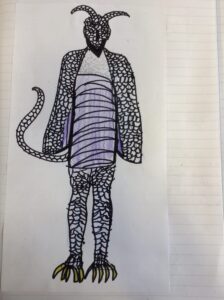 Our certificate winners for the week are:
For great learning…
Zac – for excellent answers in reading.
For living and learning skills…
Leila – for always being ready to learn and for contributing ideas to class discussion.
For Sport and physical activity
Aurora – for fantastic tennis skills in PE.
Our TT Rockstar this week is Harry E!
Well done to everyone!
Mrs Wadsworth, Mr Gledhill and Mrs Richardson
Certificates 3/4 E
This weeks certificates go to:
Tia for demonstrating super tennis demonstrations and volleying skills.
Elisa for great learning, working extremely hard this week on absolutely everything.
Georgia for great living and learning skills and being able to describe how rights come with responsibilities.
Living and Learning: I understand that rights come with responsibilities
This week, our Living and Living statement is –

I understand that 

rights

 come with 

responsibilities

. This follows on from the NSPCC Speak out. Stay safe assembly last week:
We all have the right to speak out and stay safe.
It's a really important one for helping us to live in a respectful, responsible way. It can relate to lots of different aspects of life. For example, we have the right to play, and we have the

responsibility

to play safely and sensibly with our friends; we have the right to food, and the

responsibility

to make our own healthy choices.
The link between 
rights
 and 
responsibilities
 is the key part of this learning.
Here are some photos of our posters we made in our Year 3/4 sessions.