Rock Stars and Numbotters of the week (27 November 2020)
Our band has some new members. Take a look at this week's superstars:
The band have been working extremely hard and are excited to be joined by some new members next week.
For the latest breaking news, keep checking the class news pages.
History : What's the artefact?
We've had some great history lessons this week. We looked at some artefacts (old objects) and tried to guess what they were. This one is a water squirt – used to squirt water on buildings during the Great Fire of London.
The children guessed what it might be before we talked what it was used for.  We were great historians!
It might be a spear.

It's a gun.

It's a balloon pumper.
Rockstars and Numbotters of the week (20 November 2020)
Following on from last week's homework, we have selected one player from each class to become a member of the Times Tables Rock Star and Numbotters band.
Take a look at this fantastic line-up:
It's not too late to be in with a chance of making it into next week's band. Keep on practising and you might be the next big star! Tune in tomorrow evening to see who has been an awarded a place in the band.
Keep on rocking, all you Rockstars and Numbotters.
Celebration certificates
Our certificates this week go to…
For great learning…
Joseph – for challenging yourself in all lessons this week.
For sport and physical activity…
William – for great enthusiasm and determination in PE.
For living and learning…
Gabriel – you know how to be a great friend and respect similarities and differences.
Numbotters of the week– Ava A  and Edward for earning loads of stars!
Our new class reward system is still going down well too. For making good choices throughout the day, children can write their name on a raffle ticket (some children have got 9 or 10 tickets in this week). On a Friday, 5 winners will be drawn out and can choose a prize from the Raffle Reward box.
Certificate Celebration 2C
The weather may be turning but we are all still smiling. It's been another fab week!
For great learning…
Archie H – You have written sentences with some great adjectives. Well done!
For sport and physical activity…
Elliot K – You showed a great attitude in Wake Up Shake Up. Keep it up!
For living and learning…
Jacob – In the classroom and on the playground, you've shown great problem solving skills.
Numbotter of the week…
Our first ever Numbotter of the week (NOTW) is… GEORGE! You've been practising lots at home and loving it. Well done!
Anti-bullying week 19-20 November 2020
This week, it's Anti-Bullying Week and the theme for this year is 'United against bullying'.
We took part in Odd Socks Day this Monday to celebrate our differences.
STOP is a key message linked to bullying. In our school, STOP stands for two things:
the definition: Several Times On Purpose
the solution: Start Telling Other People
Recently, our school council (now called the Junior Leadership team) met to review our school definition of bullying and our child friendly anti-bullying policy. Thank you to the JLT for their valued contributions. As a result, our definition and policy have now been updated.
Child friendly anti-bullying policy
What is bullying?
In our school, this is what bullying means:
Bullying is where you hurt someone, physically or emotionally (including online), several times on purpose.
What might bullying look like?
If any of these things happen several (lots of) times, it is bullying.
Hurting peoples' feelings, for example, name calling, teasing, threatening, ignoring, leaving people out or spreading rumours
Hurting peoples' bodies, for example, hitting, punching or kicking
This could be in person or online (cyber bullying) and could be because of someone's race, disability, gender, appearance, age or any other protected characteristic.
What could you do if you are being bullied?
Start
Telling
Other
People
Who could you tell?
Miss Hague, Miss Pallister, Mrs Goodwin, Mrs Beesley or Mr Roundtree (they are child protection staff)
Any other members of staff
Friends
Someone in your family
A trusted adult
Childline (0800 1111)
Write a worry slip and put it in your classroom Voice Box or the whole school worry box
Email stayingsafe@spherefederation.org
Our views on bullying 
STOP bullying – bullying is wrong! We're a happy and healthy school.
Adjective day 2020
We had a fabulous Adjective Day today. It was a bit different having to stay in our bubbles and not being about to parade in and out of every classroom but we still had a great time. We have lots of examples of adjectives on our word walls now. We even managed a distanced rendition of our adjective song.
Adjectives can tell you more,

About a noun and that's for sure,

Ad-jec-tives!
Healthy eating assemblies 
The whole federation joined together to take part in an assembly about healthy eating last week. It was very exciting to see the other classes in the other schools! We had these booked in for Health Week last summer, which had to be cancelled.
The Leeds Health and Wellbeing Team delivered the assembly where we learnt all sorts of interesting things about keeping healthy and finished off with an interactive quiz.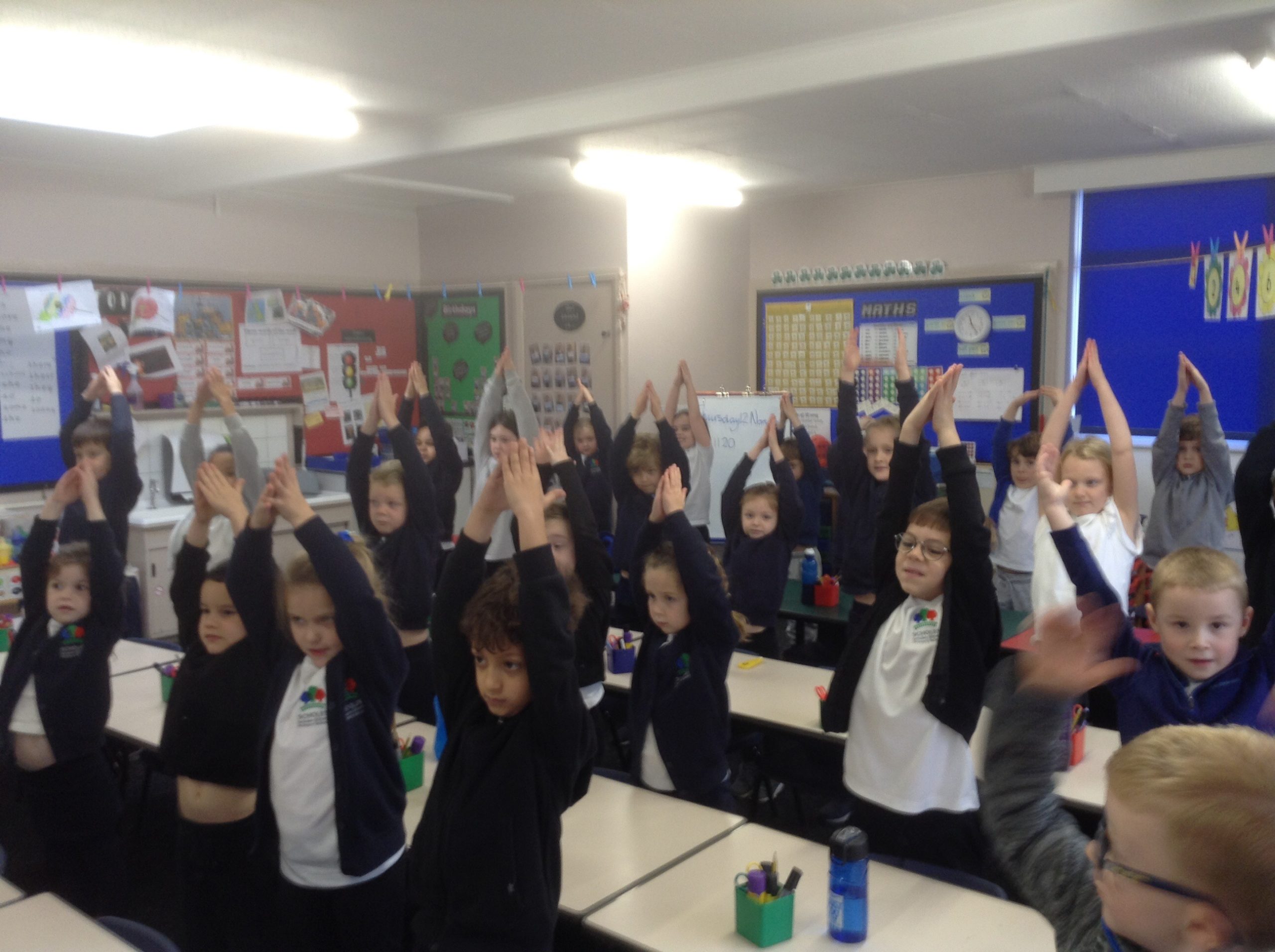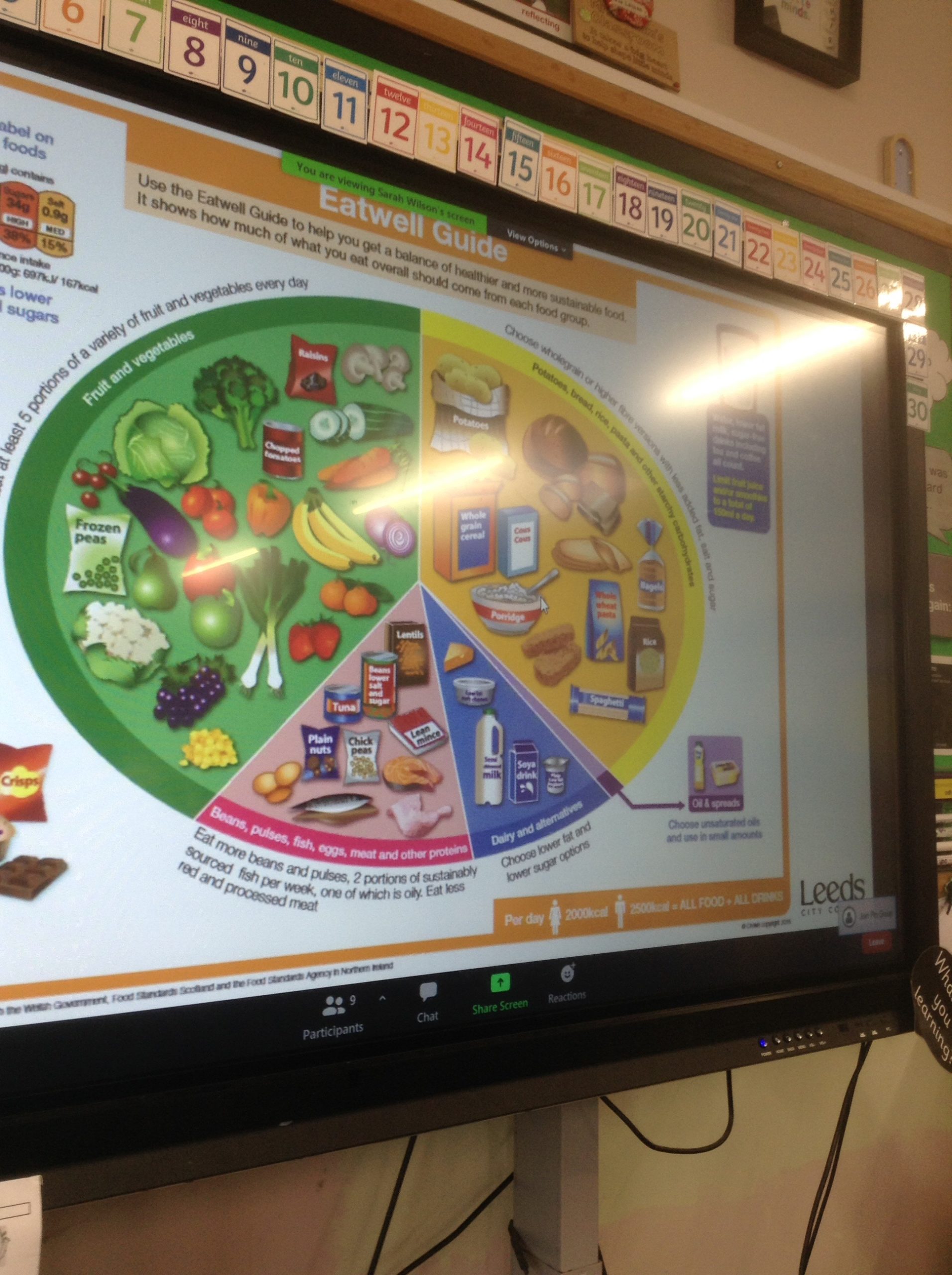 Active playtimes – keeping happy and healthy
We have got some new equipment to help children keep active and have fun at playtimes. The stacking cups, target net, balance beams and hoops are all very popular and great fun 😀
Living and learning : Odd Socks Day (anti-bullying week)
We all got into the spirit of things today and came to school in odd socks. The message from the Anti-Bullying Alliance is all about encouraging people to express themselves and celebrate their individuality. We watched the Odd Socks day virtual assembly too.