This week's message (Friday 15 July 2022)
Posted on 15 July 2022 by Mr Roundtree
It's our penultimate message of the year… This one's a short one, but with two links to something longer if you're interested…
Before we start the message, a note about extreme temperatures forecast for the first part of next week. The Department for Education is not advising that schools close; instead they have issued guidance to schools. The guidance sets out sensible points to follow – make sure you consider each of the following:
make sure your child comes to school with a large bottle (it could have water previously frozen)
your child should wear a sun hat and loose, cool clothing (we're relaxing the rules around school uniform – replace uniform items with things that are cooler eg open sandals rather than shoes, uniform shorts with lighter PE shorts – try to stay as smart as possible)
your child should be wearing Factor 50 sunblock when they arrive at school and may apply more during the day
In school, we'll take as many actions as we can. These will include indoor lunchtimes, avoiding vigorous activity, and avoiding being in large groups in one indoor space for a longer time.
Governance
Governing bodies aren't required to produce an annual report; however,  Sphere Federation governors believe communicating with our school community is important. Check out their annual governance statement.
Summer Fun
Breeze is for all children and young people aged 0-19 from Leeds (and their families) who are looking for positive things to do. Although Breeze is run by Leeds City Council, the information they list comes from all sorts of organisations and partners working positively with children, young people and their families in Leeds, not just the council. Check out the 27 days of fun: Breeze in the Park.
Have a good weekend. Next week, look out for the return of our Summer competition!
WUSU Crew 2022
Posted on 14 July 2022 by Mrs Latham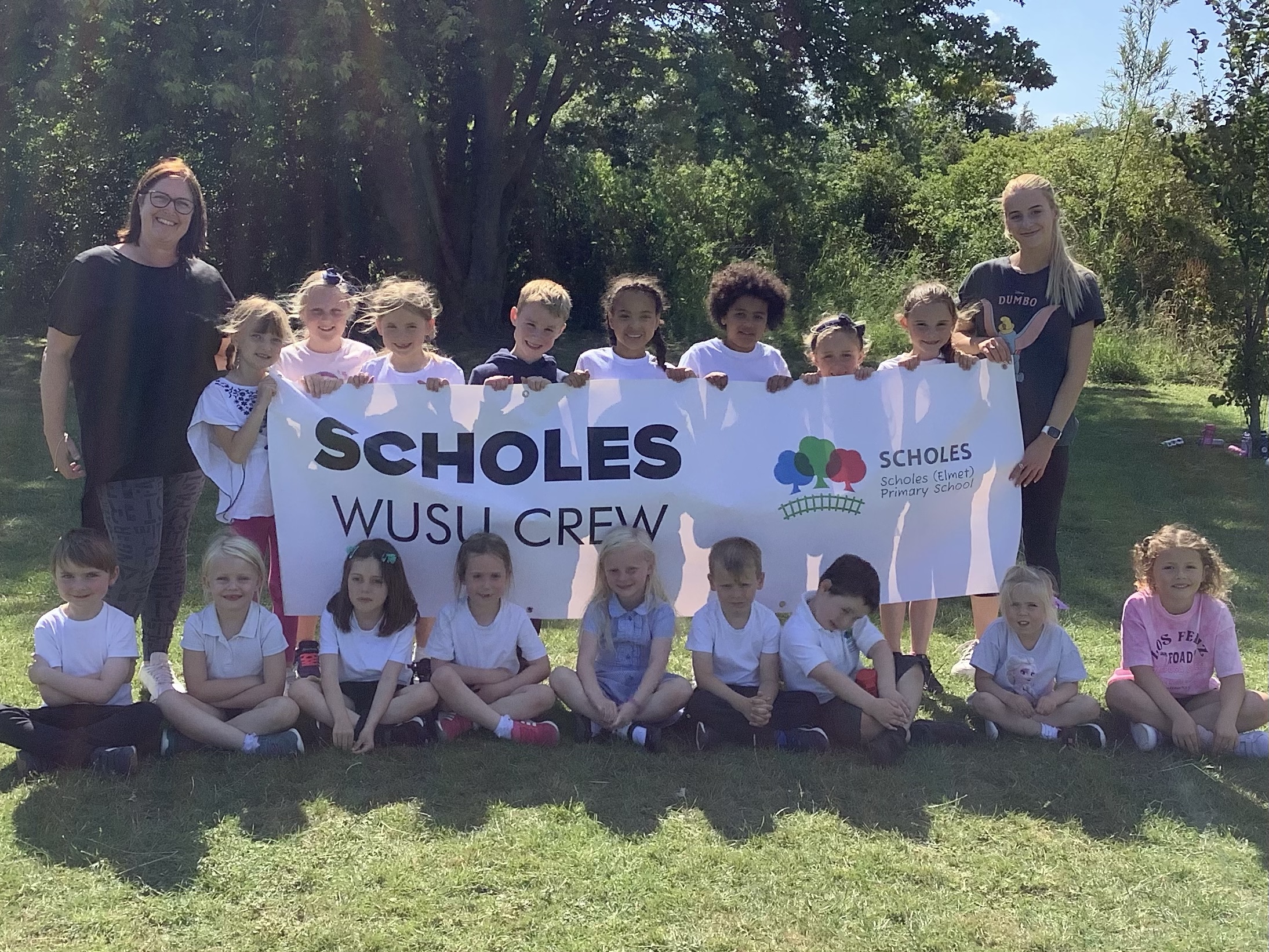 Scholes in Bloom - winning design
Posted on 13 July 2022 by Mrs Latham
A group of children went out to meet the Britain in Bloom judges today. The winning designer of the Scholes in Bloom competition was there and everyone admired the planted design in the flowerbed outside school. It looks fabulous!
Sports day - KS2 Competitive
Posted on 11 July 2022 by Mrs Latham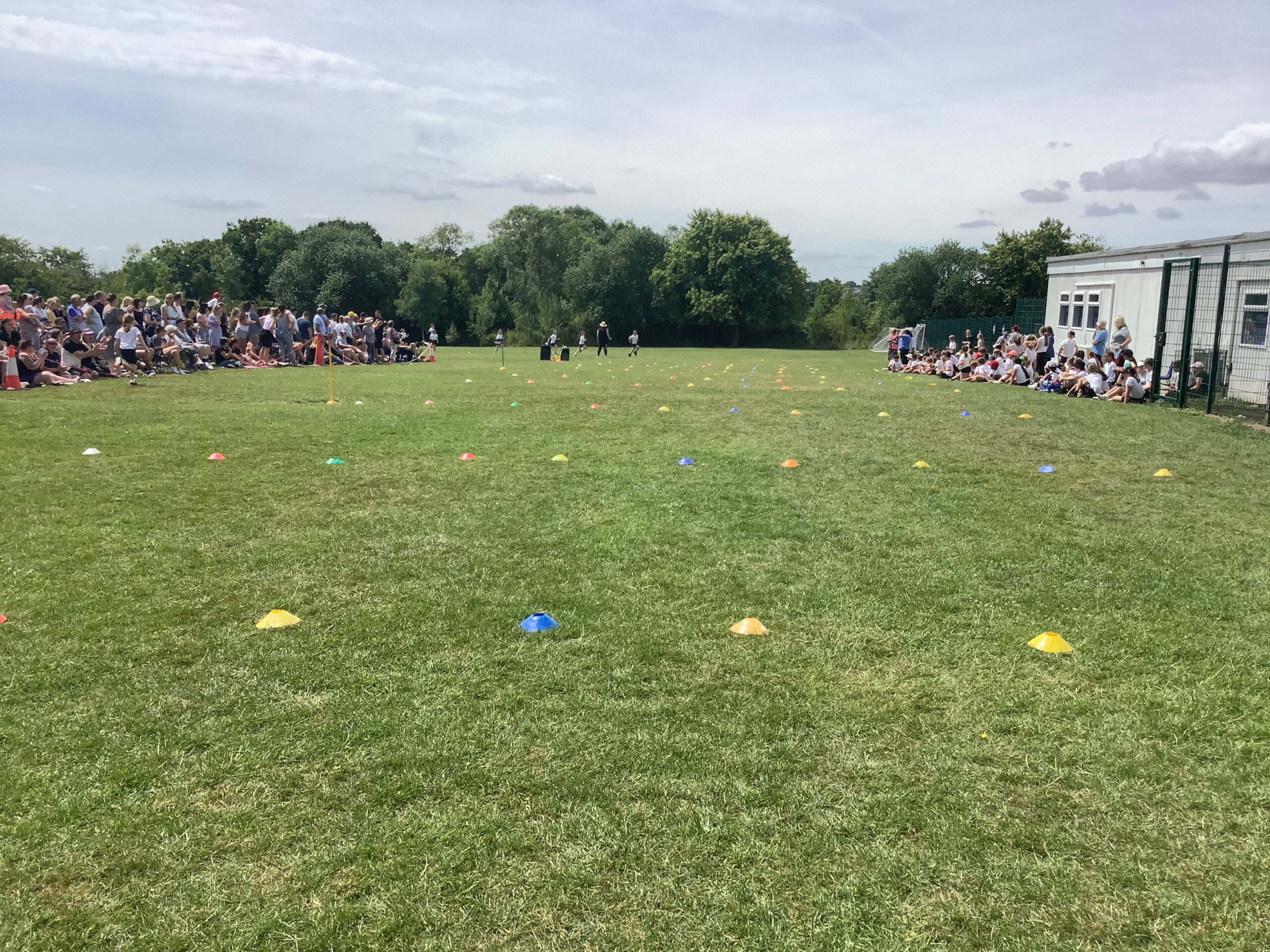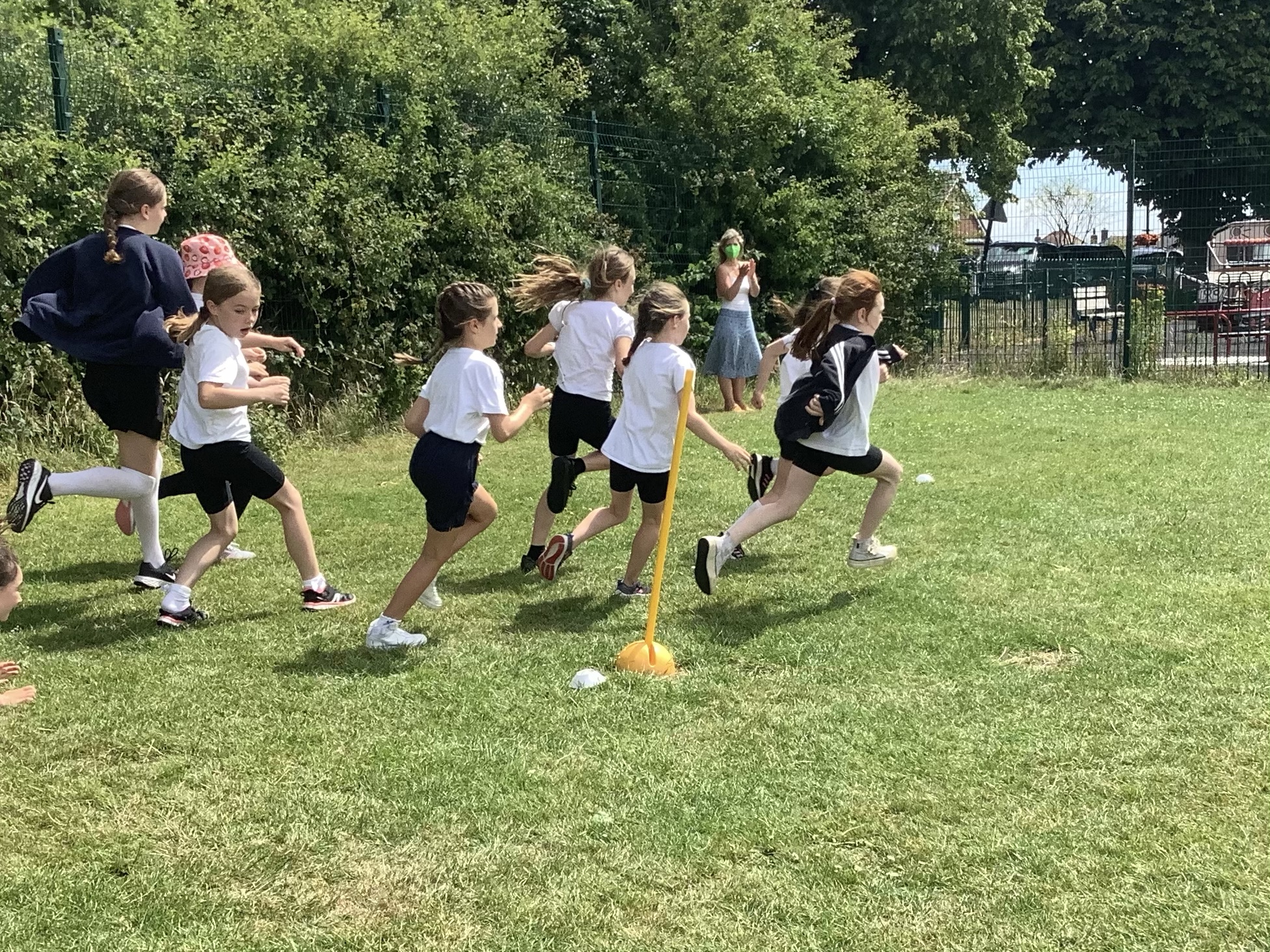 This week's message (Friday 08 July 2022)
Posted on 08 July 2022 by Mr Roundtree
It's a busy time of year in school. Sports day, productions, reports… This week, you should have received an end-of-year report for your child – if you haven't, please let us know.
At this time of year, you might be already thinking about uniform for next year. This week's message starts with a reminder that we've updated our school uniform policy…
School uniform
Due to a recent change in guidance about school uniform, we've recently updated our school uniform policy.
Wearing a school uniform brings with it many benefits, and everyone following the policy brings a sense of fairness.
There's no change as to what uniform is required in our policy: as has always been the case, branded items are available, but they're optional. As well as having at least three suppliers for branded items (with different price ranges), you're able to purchase generic items from a range of retailers, giving you choice and value for money. Second hand uniform items can also benefit parents / carers and, by extending the life of items, are more sustainable. Some items may be available in school (unclaimed and unnamed lost property at the end of term) or at the Leeds School Uniform Exchange.  Check out the website for more information on suppliers and the policy.
We do expect all children to follow this policy, including wearing the correct kit on PE days.
Thank you for supporting us with this.
TikTok
Last week's message mentioned TikTok. Here's an extract from a weekly email we receive from a safeguarding expert:
A few days ago I spent a rather disturbing half-an-hour on TikTok… Clicking in to TikTok Live was worse than I had thought it would be… there were a number of video streams that I think should concern us from a safeguarding perspective. Livestreams from the school bus, school playgrounds and even from tutor time in classrooms. There was even a group of primary aged boys trying to out-swear each other while they waited for the bell.
Check out these parents' guides: one from Common Sense Media and one from Internet Matters.
Some summer reading
You might like to read the latest edition of Raring2go. It's got lots of ideas for the Summer holidays.
Some summer support 
The approach to providing free school meals during holidays has changed in line with government guidance. 
As a result of this change in government guidance, Leeds City Council has decided to support those households in receipt of council tax support. This will include most households receiving free school meals but this will no longer be the driver of eligibility. More detail on how the council is spending the funding can be found here.
Anyone in urgent need of support for food, rent and other household bills can contact the Leeds Welfare Support Team. Details are available at: Help with food and bills (leeds.gov.uk). The Healthy Holidays scheme will also continue to provide support during the summer holidays to those most in need.
The forecast is looking good… Have a happy and healthy weekend!
Sports Roundabout
Posted on 04 July 2022 by Mrs Latham
We had a successful Sports Roundabout this afternoon after a break since 2019, due to the pandemic. All the children enjoyed collecting points for their team and showed great teamwork and support for each other. Thank you to all the families who came to show their support too. The points are listed below.
1st Northern Ireland 507 points
2nd Iceland 518 points
3rd Germany 502 points
4th Portugal 493 points
5th Sweden 483 points
6th Italy 477 points
7th Belgium 454 points
8th Spain 394 points
9th Netherlands 379 points
10th Norway 366 points
11th France 360 points
12th England 346 points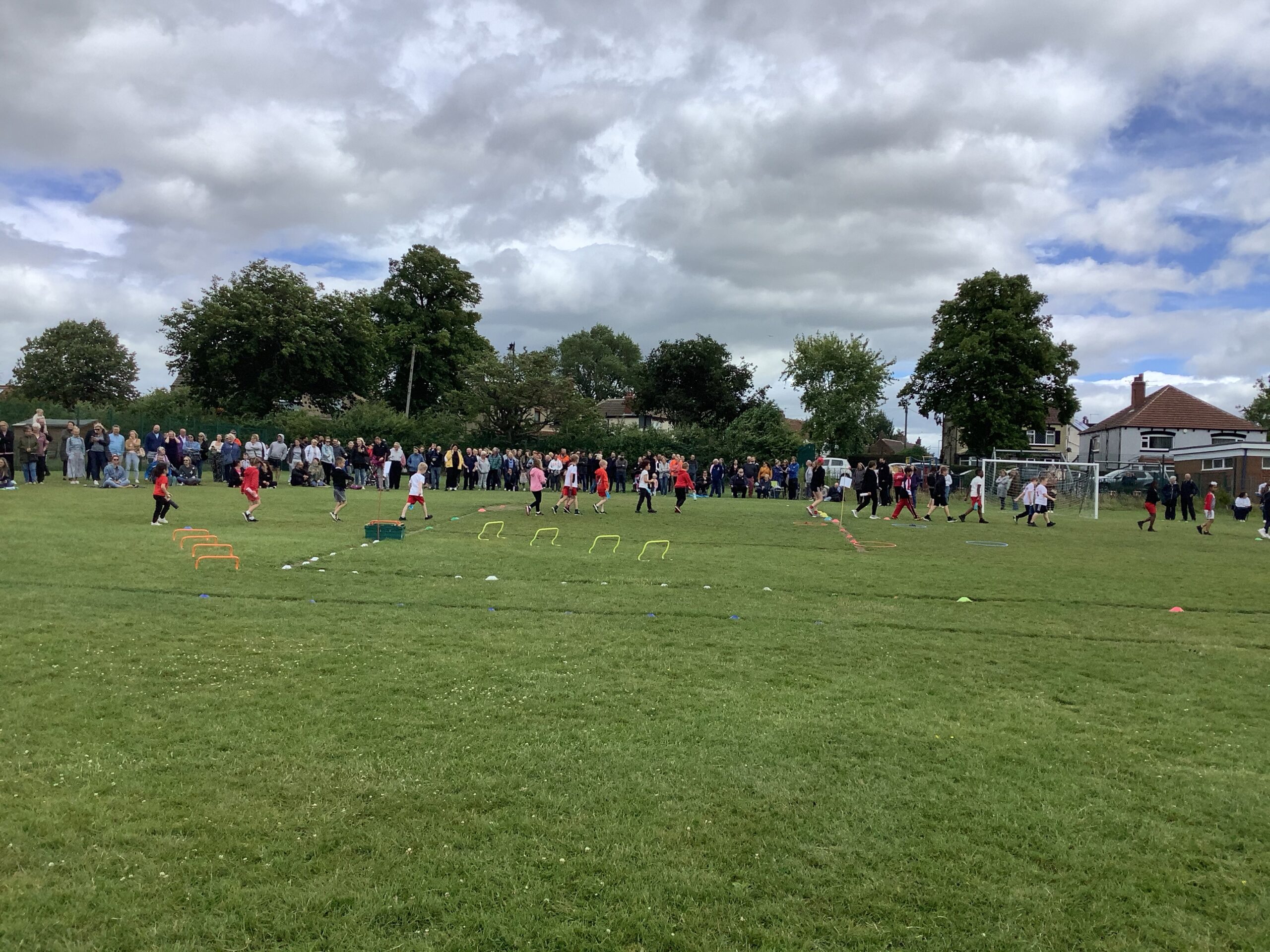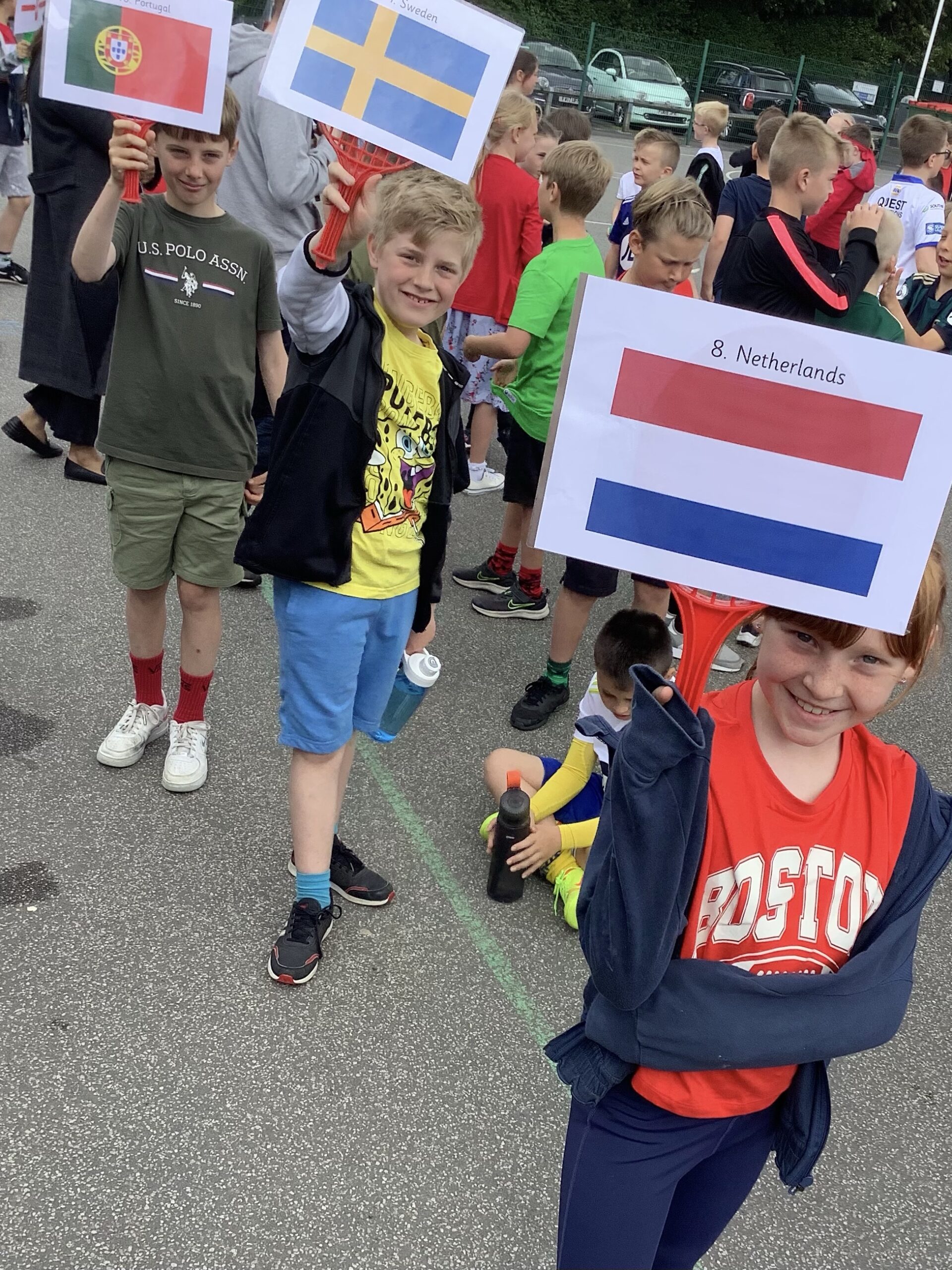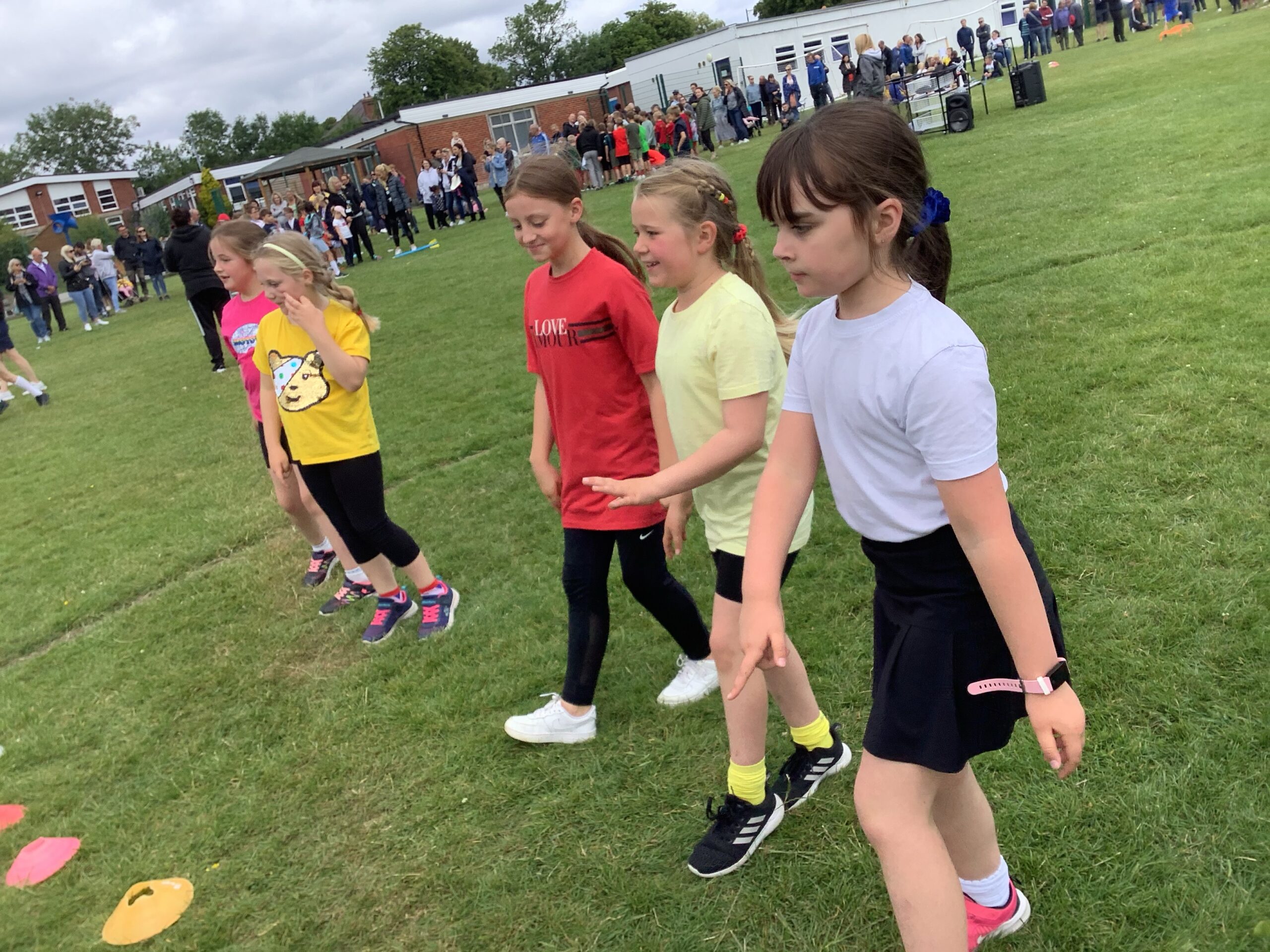 This week's message (Friday 01 July 2022)
Posted on 01 July 2022 by Mr Roundtree
Our message this week is a short one, but an important one. We know we send lots of messages about online safety, but please do take on board what we're saying – this year, we've experienced more issues, and more serious issues, than ever before.
Ofcom recently published a report looking at media use, attitudes and understanding among children and young people aged 3-17. It also includes findings on parents' views about their children's media use, and how parents of children and young people aged 3-17 monitor and manage their children's use.
The summary of key points (below) comes from a safeguarding email we receive each week in school. The bold text is from us:
Children

 were more likely to experience being bullied via technology than face-to-face: 84% of 8-17s said they had been bullied this way (ie via text or messaging, on social

media

, in online games, through phone or video calls, or via other apps and sites).
Nearly all 

children

 went online in 2021 (99%); the majority used a mobile phone (72%) or tablet (69%) to do so.
Using video-sharing platforms (VSPs) such as YouTube or TikTok was the most popular online activity among 

children

 aged 3-17 (95%).
Among all types of online platforms, YouTube was the most widely used by 

children

; 89% used it, compared to half using TikTok. But TikTok was more popular than YouTube for posting content.
A majority of 

children

 under 13 had their own profile on at least one social 

media

 app or site; 33% of 

parents

 of 5-7s said their child had a profile, and 60% of 8-11s said they had one. This is despite the minimum age for most social platforms being 13.
Just four in ten 

parents

 of 3-17s knew the minimum age requirement for using most social 

media

; 42% correctly said 13. Four in ten 

parents

 of 8-11-year-olds said they would allow their child to 

use

 social 

media

 (38%).
Six in ten 

children

 aged 3-17 played games online in 2021, increasing to three-quarters of 12 – 17s.
More than a third of 8-17s who gamed online played with people they didn't know (36%); overall, 16% of 8-17s chatted to people they didn't know, via the messaging/ chat functions in games. You wouldn't let your child play out with random strangers – for the same reasons, talk to you child about who they may be chatting with online.
Check out our online safety tips.
As always, if you've any questions, comments or concerns, do speak with us.
Have a good weekend.
Skipping School
Posted on 29 June 2022 by Mrs Latham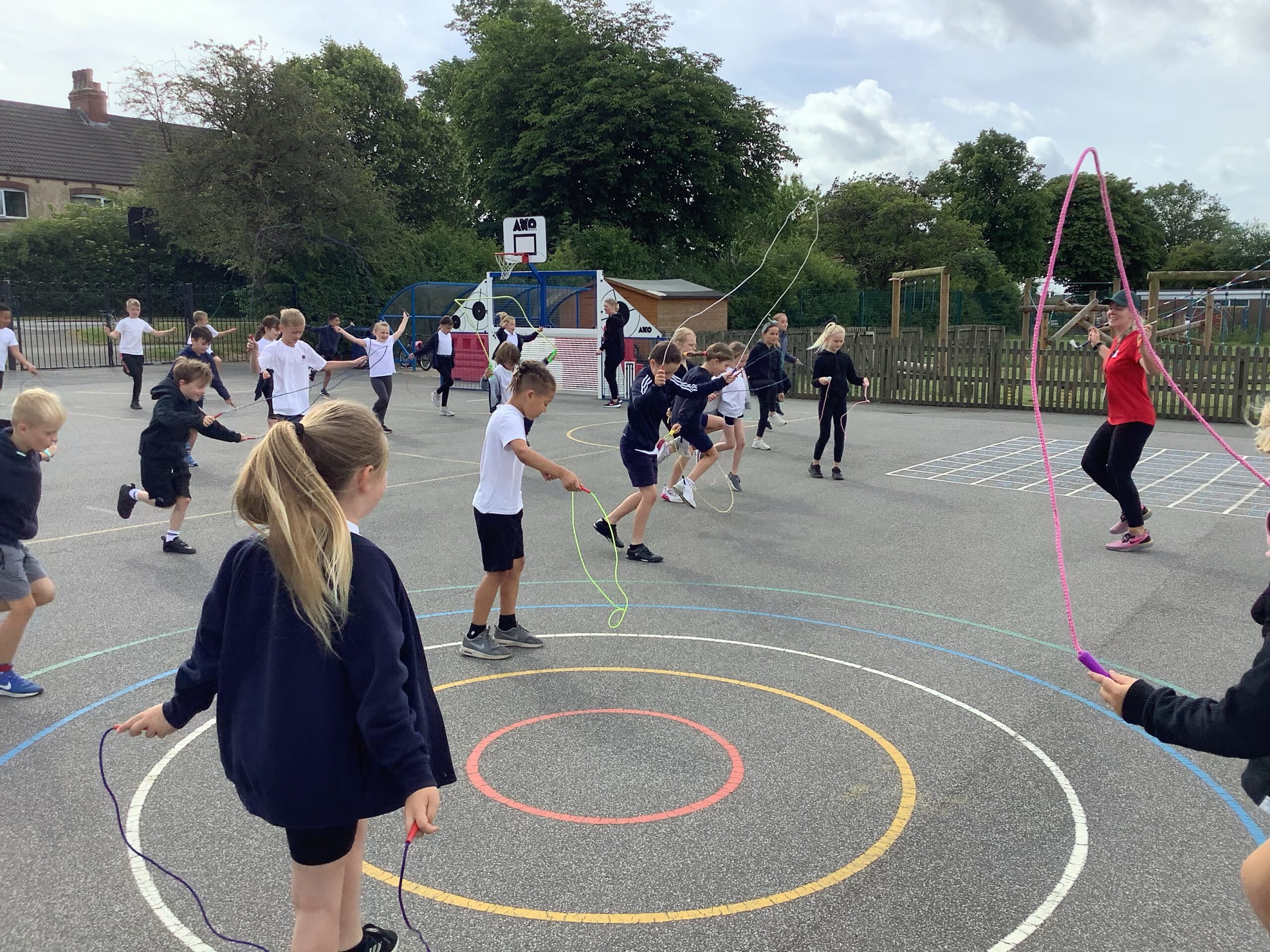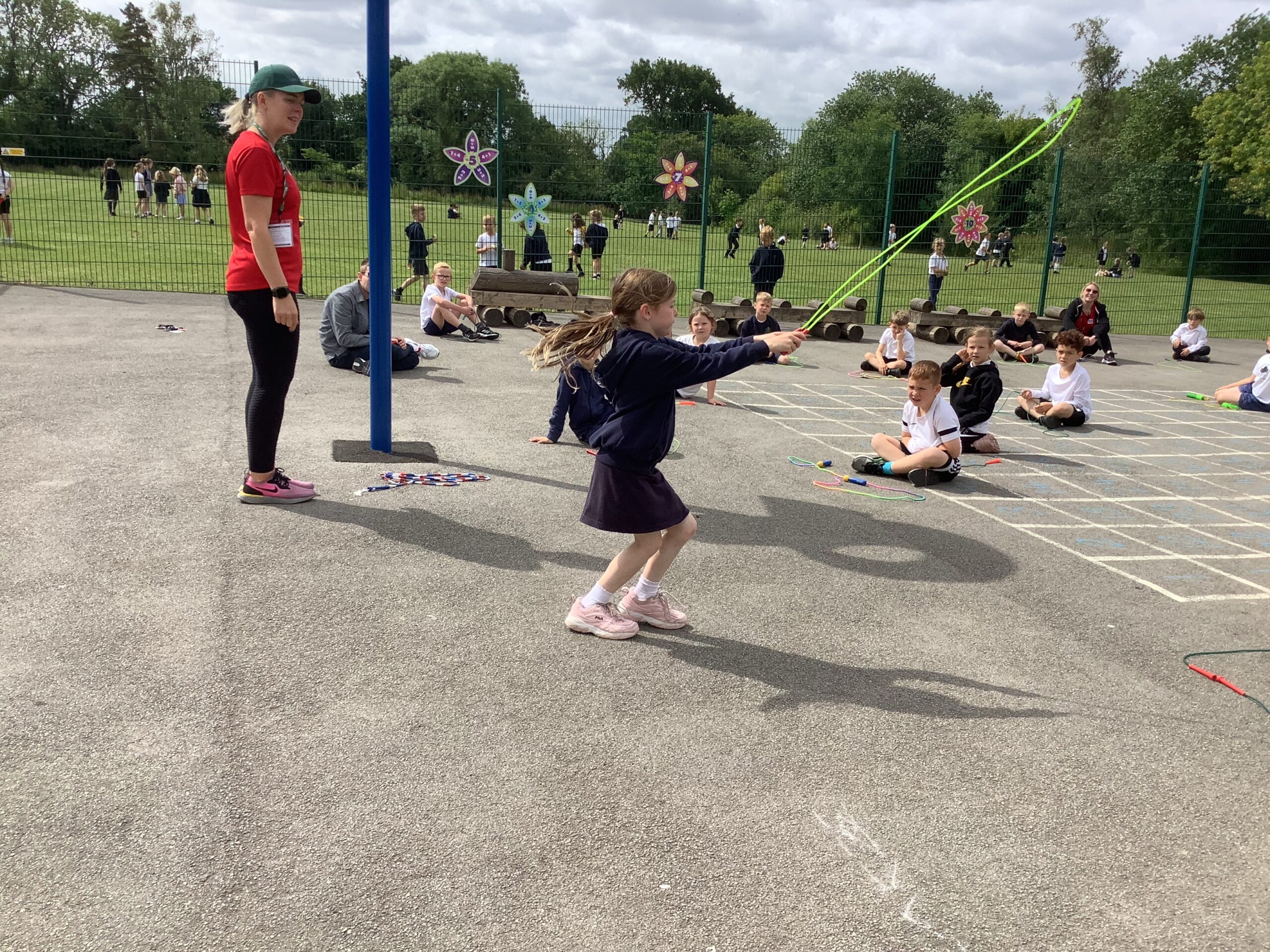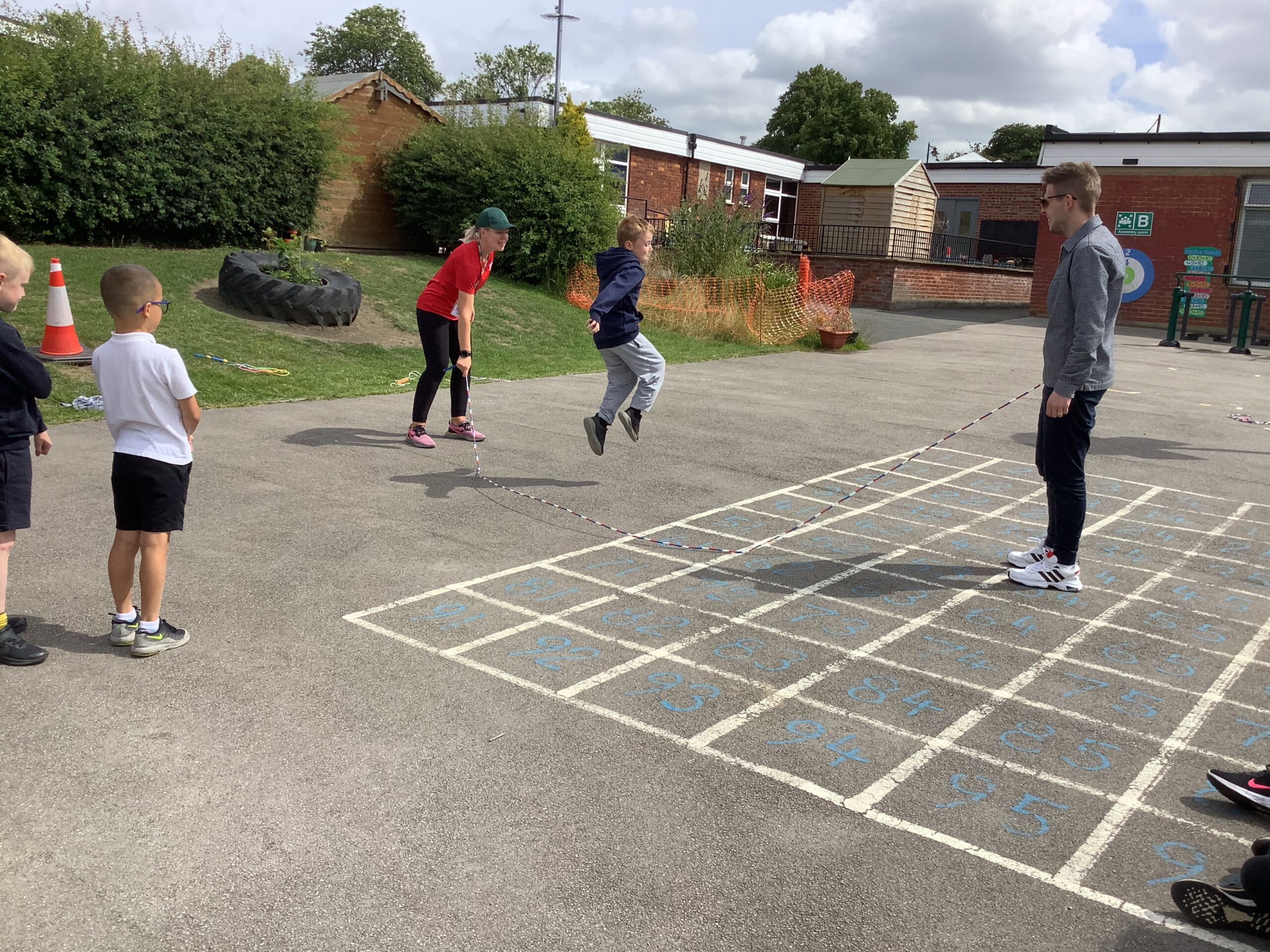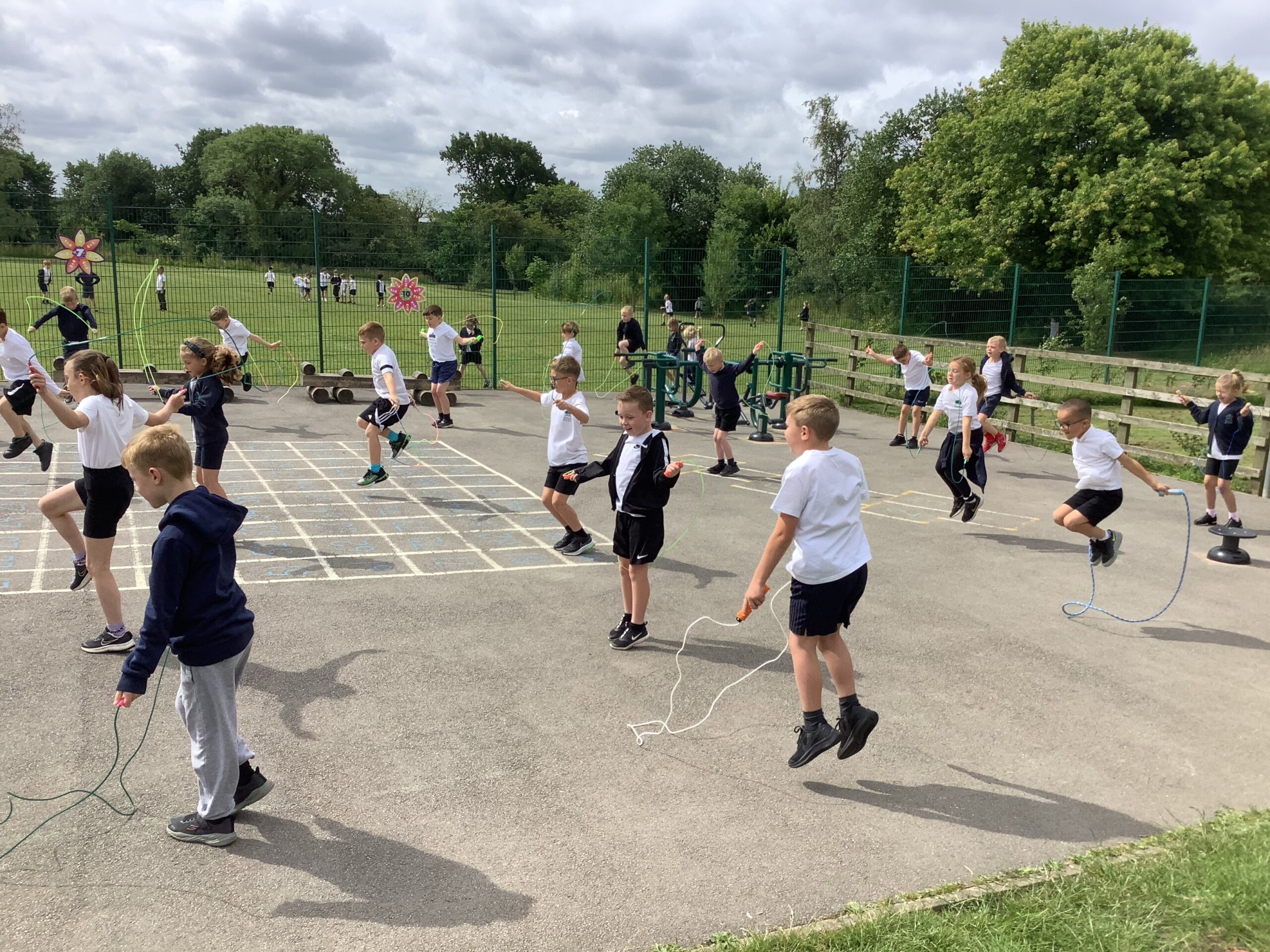 This week's message (Friday 24 June 2022)
Posted on 24 June 2022 by Mr Roundtree
Thanks to everyone who responded to this year's annual survey. We'll spend the next few weeks reviewing the responses and building in some action points to our School Improvement Plan.
This week's message is a little different: it comes from our Junior Leadership Team…
We would like to introduce ourselves as the Junior Leadership Team from our school. We have had this role for nearly a year after we were nominated by our classes. Our school works hard to promote democracy and the JLT elections are a perfect opportunity to demonstrate pupil voice. We regularly meet as a team to talk through issues that might have arisen or things that have come up in class. Our aim is to make the school even better and be a happy and healthy place to learn.
One of our biggest achievements this year was fundraising. At the start of the year, we asked classes to think of a school charity that would benefit from the money we raise. We brought these ideas to a meeting and selected the most popular charity – Leeds Autism Services. Over the year, we have arranged lots of fundraising events. We stood out in the cold clutching buckets to collect cash for Children in Need, raising £410, whilst Odd Sock Day raised £126. In February, we created a maths challenge that would test our times table knowledge and number facts. Through everyone's contribution, we raised an amazing £2318 – the most we have ever raised. This was a mind-blowing amount that benefited the charity and our school. April saw us raise money for Red Nose Day and the JLT made the decision that half the money would go to the Ukraine Disaster Fund due to current events.
We had the recent opportunity to visit Scholes Library – the first visit since Covid. We enjoyed a chance to browse the amazing range of books that it has to offer and we selected some to bring back to school for classes to enjoy.
In the Autumn term, it will be time for the new JLT elections. We will step down and hope that some new children will enjoy the same experiences we've had and will take on the challenge of being part of an incredible team that brings about change and difference for our school.
Thank you to everyone for your support, ideas and encouragement.
Triathlon - winning team announced!
Posted on 23 June 2022 by Mrs Latham