Summer Tennis @ Scholes Tennis Club
Posted on 10 July 2018 by Mrs Latham
A message from Dwight Brown, tennis coach…
Wimbledon – although overshadowed by England's soon glorious victory of the World Cup – is here! So we thought it the perfect time to let you all know the schedule for Summer sessions at Scholes Tennis Club.
We currently run a coaching session every alternate Wednesday through the week, this coincides nicely with the clubs social night, also on a Wednesday.
Junior and adult players are welcome – so why not turn up and get started?
Next coaching session is … Wednesday 18th July .
5.30 – 6.30pm for junior players (aged U11) £2.50 members/£5 non members.
6.30 – 8.00pm for everyone else 12+ yrs.
How do I become a member? I hear you ask… contact the Club chairman, Colin Smith, for further details on 07518 144202 .
Holiday schedule is below.
Email me with any questions, to sign up and arrange payment.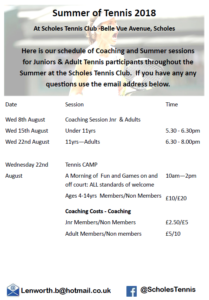 Health Week Highlights 2-6 July 2018
Posted on 09 July 2018 by Mrs Latham
What a jam-packed week! We focused on learning about our physical and mental health and engaged in a wide variety of activities including:
Whole school sports roundabout
Tag rugby sessions with 5 Star Sports
Tutti Frutti production of 'Keepy Uppy'
Fruit tasting, drawing, smoothie and kebab making
Living and Learning lessons – healthy choices and sun safety
Crucial Crew – personal safety and risk assessing
KS2 competitive sports afternoon
WUSU Crew performance
Dodgeball – Leeds City Finals
Netball, rounders, football
Mindfulness
Yoga
Change for Life – Train like a Jedi
Visit from Doodles the donkey from the Donkey Sanctuary
Flex Dance – World Cup dance workshops and dance-off in front of the whole school
Whole school health related homework
Leeds Rhinos Rhinestones street dance workshops
Health Fair after school
Fab feedback
Posted on 04 July 2018 by Mr Roundtree
At Scholes (Elmet) Primary, we're always keen to welcome professionals beyond our own school to provide an additional 'pair of eyes', to provide an external view on how we're improving. This is obviously even more important following the Ofsted judgement of 'requires improvement' (January 2017).
One of the people who has visited throughout the year is our School Improvement Advisor (SIA). At the end of June, he visited again and we've received his report – it makes for really encouraging reading. Here are some extracts:
It is the view of the SIA that the school has made significant strides from the January 2017 Ofsted RI ['requires improvement'] outcome. Scholes Primary is now a securely good school. The Executive Headteacher communicates a clear vision for the school and, through coaching, mentoring and direct support, he has developed dedicated teams of capable senior and middle leaders. During his time of working with the Executive Headteacher, the SIA has been impressed by his willingness to listen, consider advice and implement initiatives with thoroughness.

The Federation has benefited each of the three schools involved – allowing the sharing of good practices, CPD [continuing professional development], leadership development and moderation. The Executive Headteacher utilises the skills of his extended middle and senior leadership team well and monitoring files evidence how each has played their part in evaluating the quality of on-going work in the school and in holding others to account. These leaders are thorough in their checks; their actions to improve the effectiveness of the school have been implemented and all indications are that, as a result, improvements have met with success in terms of improved outcomes for pupils across the school.
[The report goes on to detail specific aspects of what we're doing, including the advisor's views on the teaching he saw during a 'learning walk' around school. The report ends:]
In summary, it has been the SIA's privilege and a pleasure to work with the Executive Headteacher and his leadership team who have become skilled practitioners in their own right. The SIA has witnessed advances in the consistency of approaches to teaching, behaviour management, higher expectations and the evaluation of learning in books. Subsequently, outcomes for pupils continue to improve. Wisely, leaders are keen to use the 2018/19 as a year to consolidate and embed initiatives and in so doing, the SIA has little doubt that the future for Scholes Primary is bright.
We'd like to thank all parents/carers who have supported and encouraged us on our journey of improvements.
Summer support
Posted on 02 July 2018 by Mr Roundtree
The long holidays can be a tricky time for families. The extended services team (EPOSS) have organised two drop-ins for parents / carers – an opportunity to come in and chat with the team about any difficulties, ask advice or look at problem solving together, to try and help the holidays be an enjoyable time for all the family. Or, just a chance to have some adult
conversation and a cuppa!
There's no need to make an appointment. Just drop in at any time during the session.
Friday 10 August, 10.00am – 12 noon, Wetherby Children's Centre
Friday 17 August, 10.00am – 12pm noon, Boston Spa Children's Centre
Conrad Burdekin - Library Grand Opening
Posted on 29 June 2018 by Mrs Lake
Yesterday, we had the pleasure of welcoming local author Conrad Burdekin into school to 'officially' open our library.
Throughout the day, Conrad worked with every child in school. He read a selection of his poetry and challenged the children to a tongue twister competition. He started the day with an assembly where he taught the whole school to recite a short poem about bananas.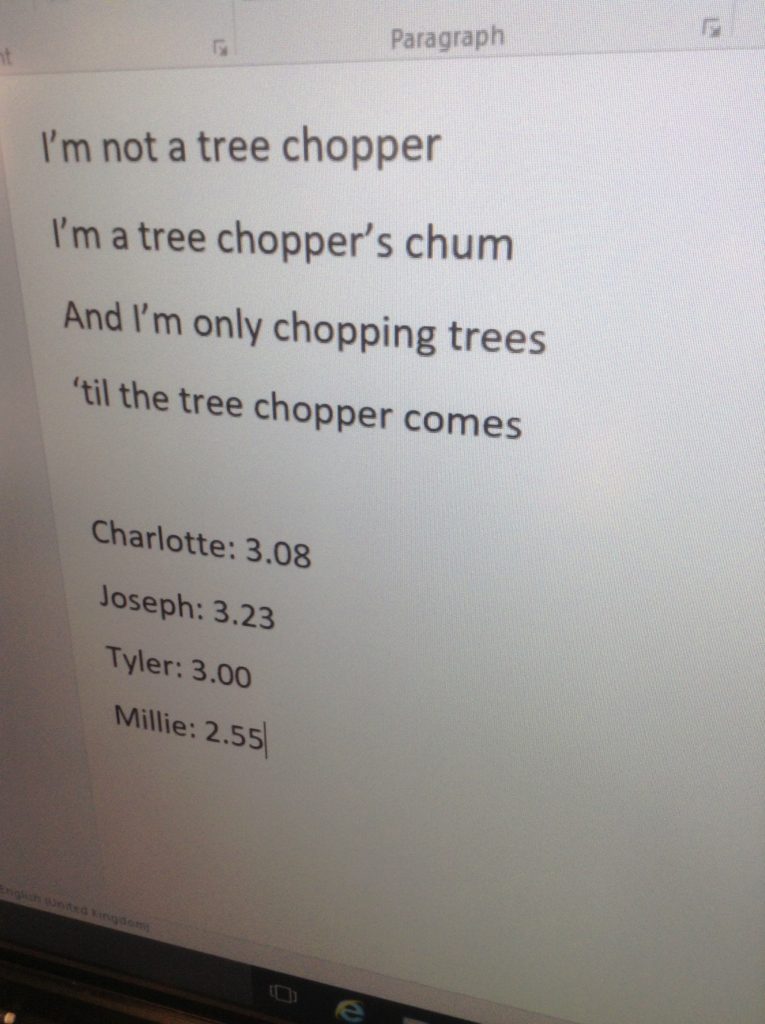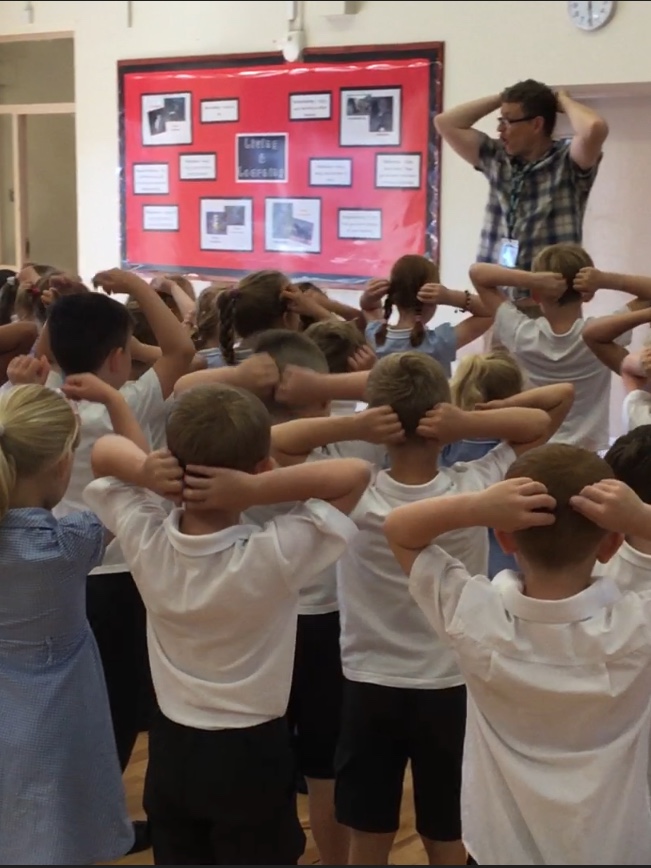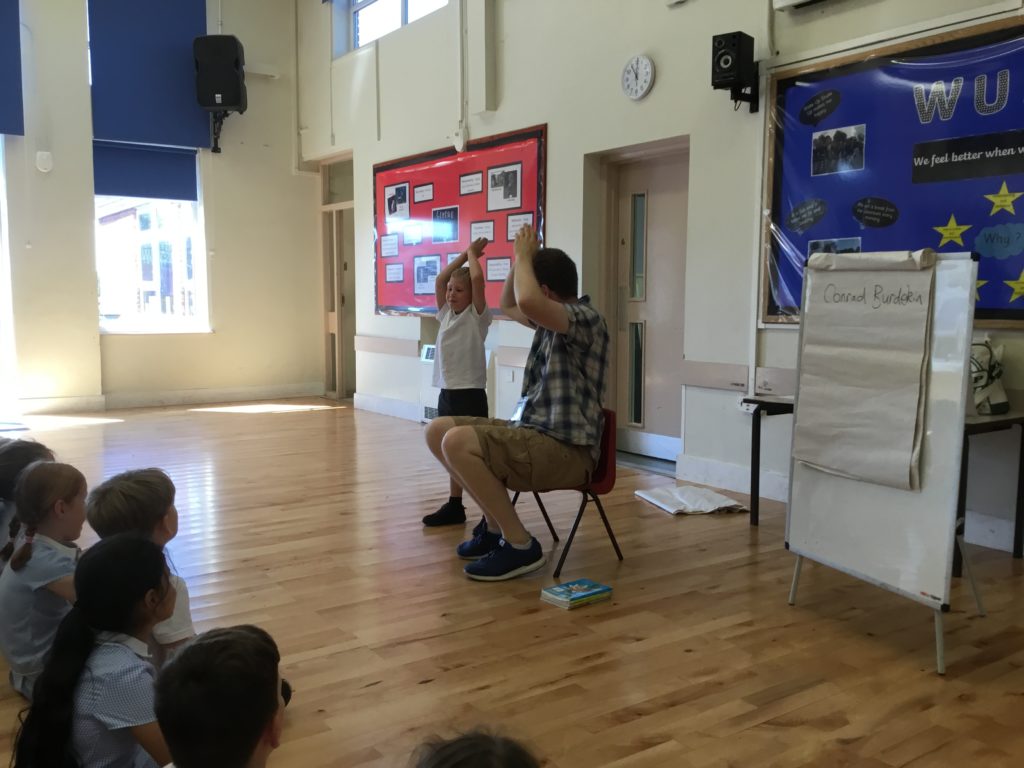 At the end of his day in school, Conrad cut the ribbon and officially opened the new, revamped library. School council members had the pleasure of watching him open the library and then enjoy reading their favourite books.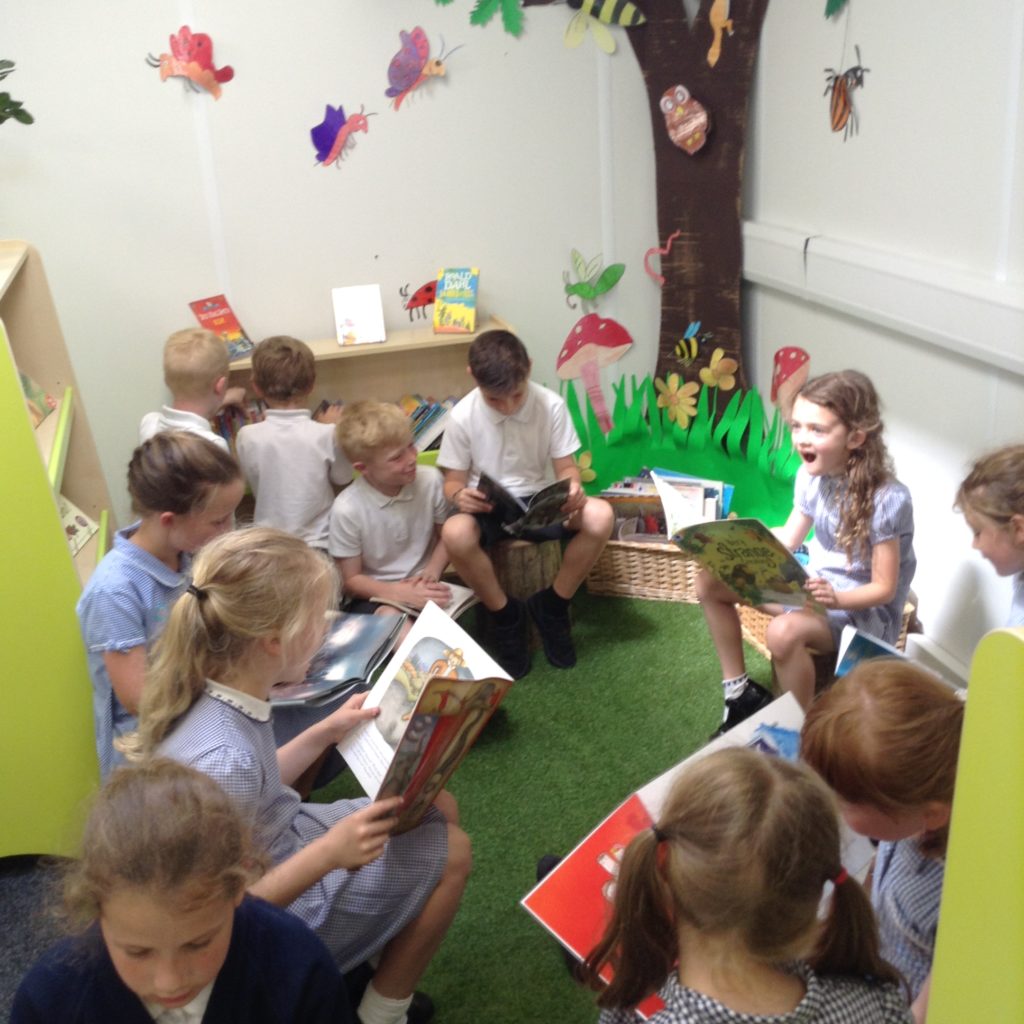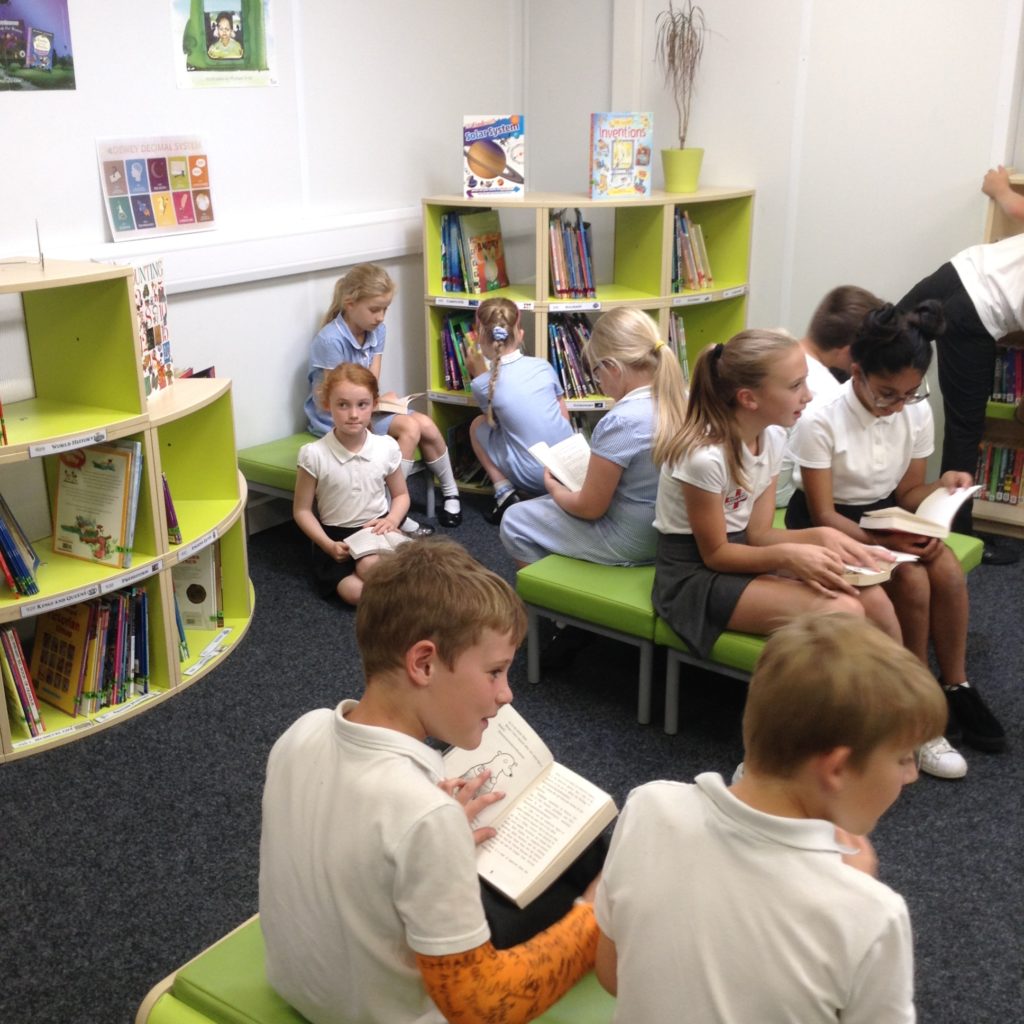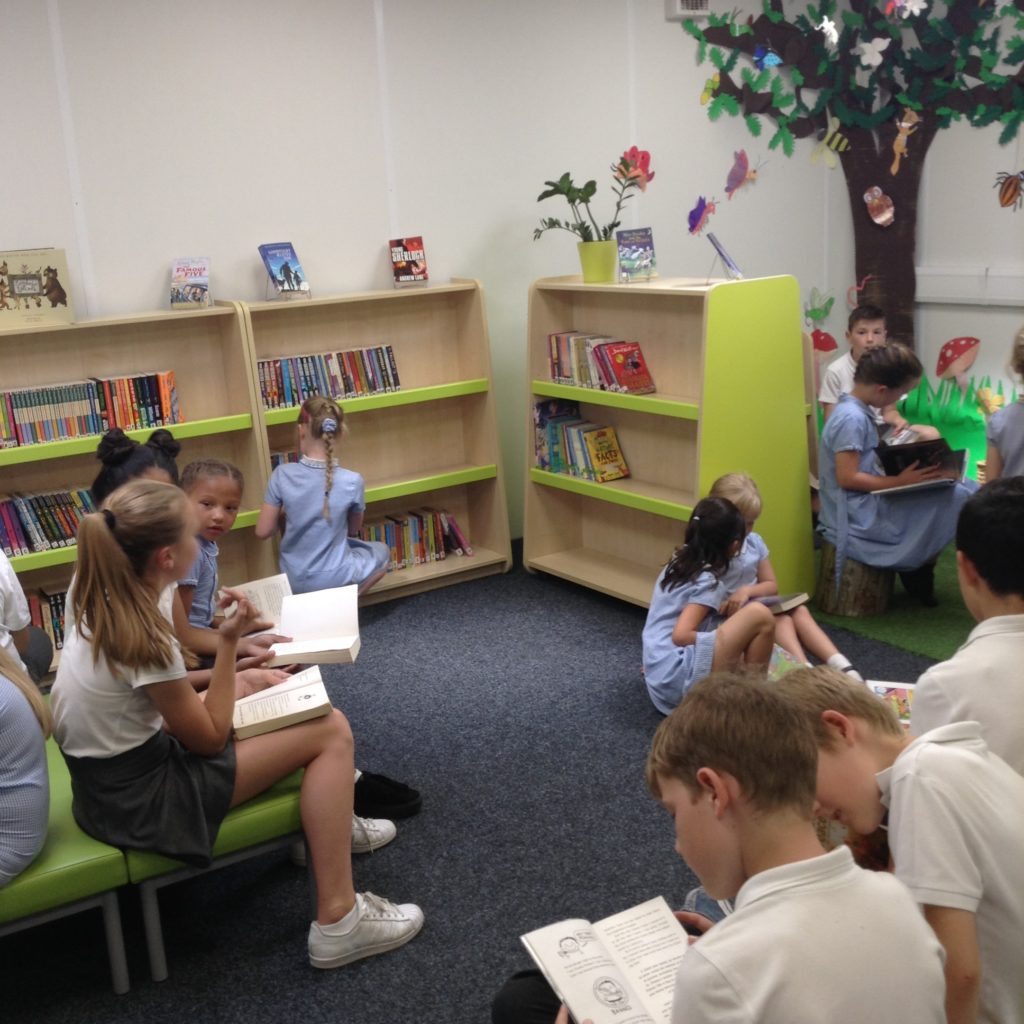 The children loved listening to Conrad's poems with many children purchasing signed copies of his books. There are copies of Conrad's books in our school library for your child to borrow if they enjoyed listening to his poetry.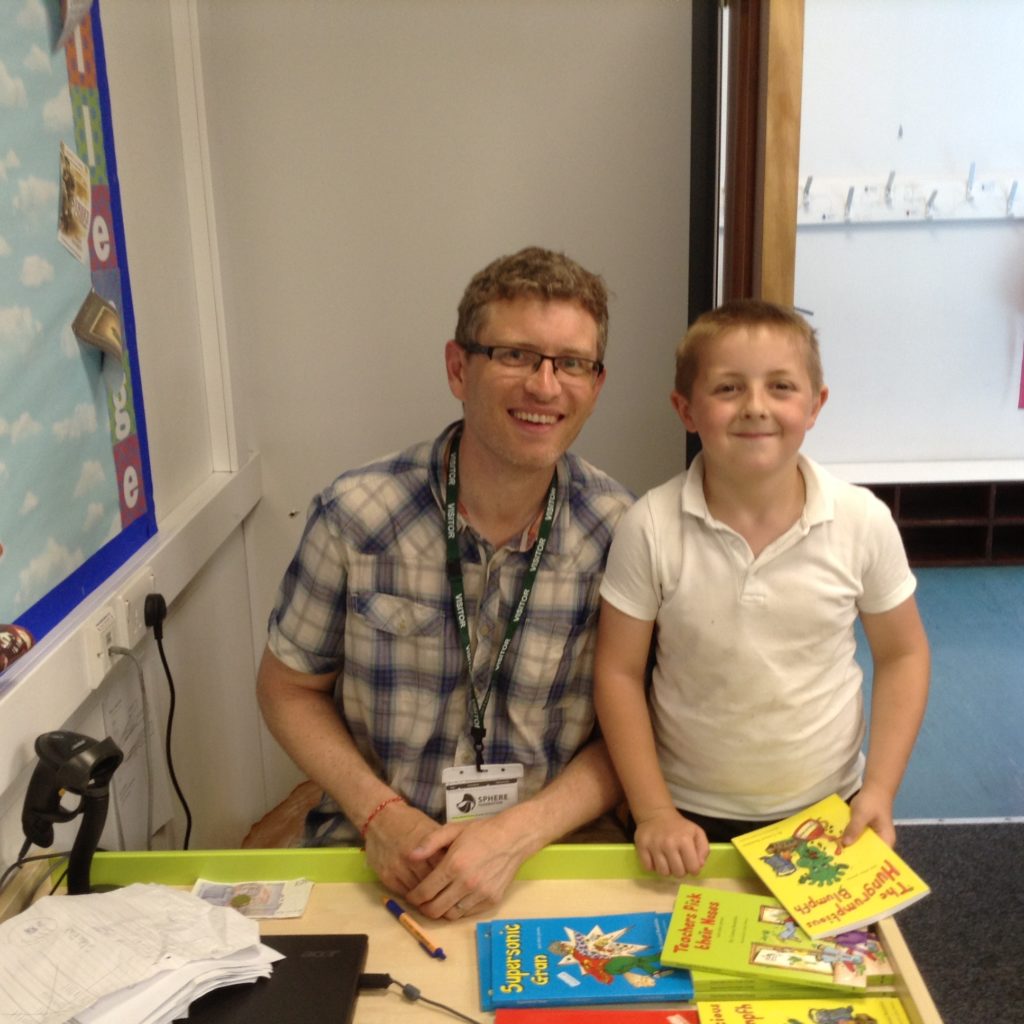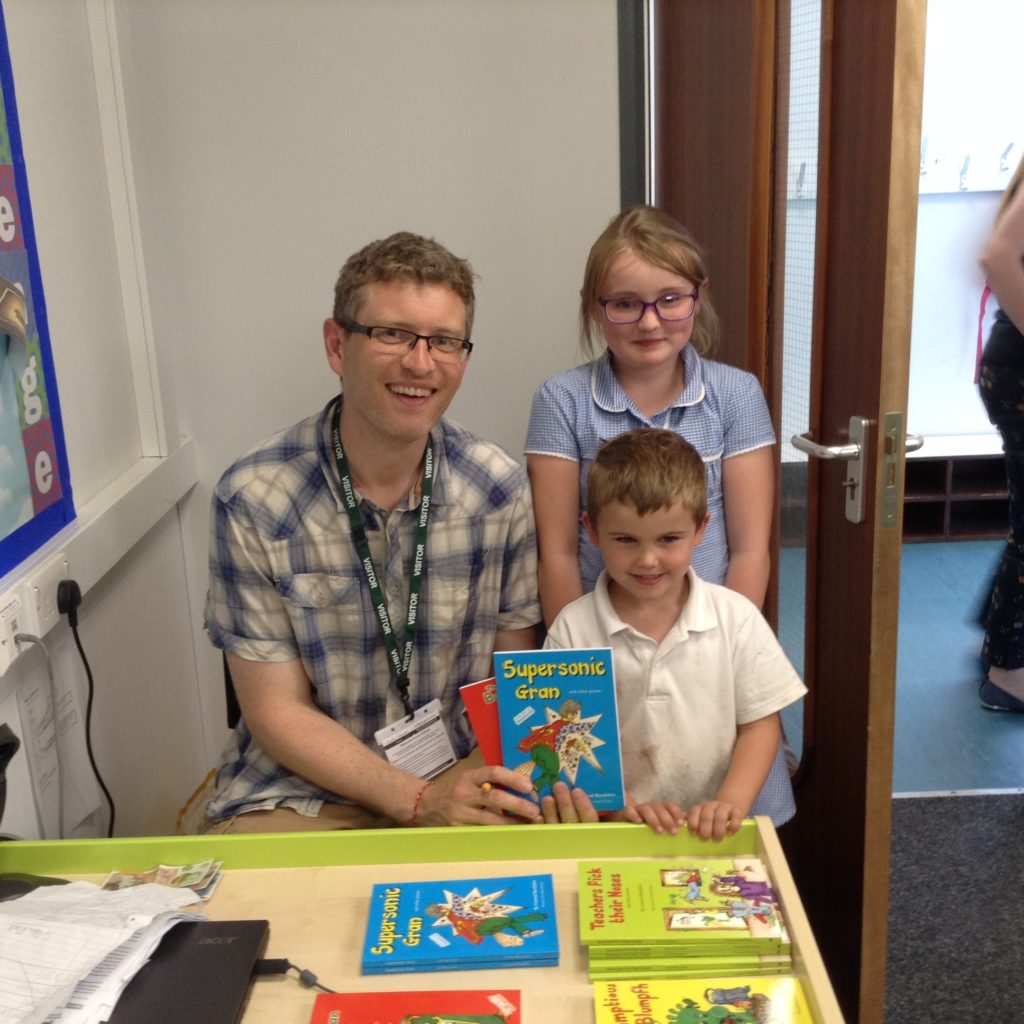 Conrad was a great sport at lunchtime by helping the Year 6 children raise money as part of their enterprise week. The children enjoyed throwing their sponges at him.
To see examples of his poetry and to order his books you can visit his website –http://www.conradburdekin.com/conrads-poems/
Pupil power
Posted on 26 June 2018 by Reception Team
Year 5 and 6 School Councillors have had a fabulous day attending the Youth Voice Summit at the Leeds Civic Hall. The purpose of the day was to learn what a campaign was and how to implement one within school.
During the day, we created a campaign – IF THE SEA CAN'T PROTEST, WE WILL! The campaign was all about using less plastic.
We made our own placards and shared our campaign aims with School Councillors from other schools. We even met the Lord Mayor and learned how the 99 council members of Leeds vote.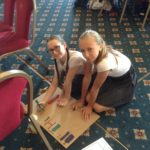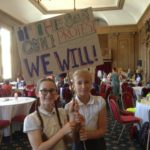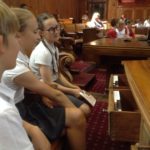 It was fun quizzing the Lord Mayor.

I really liked going into the council chambers.
Our Grand Library Opening!
Posted on 26 June 2018 by Miss Hague
Our new library is opening on Thursday 28th June.
Conrad Burdekin (local author and poet) will be in school on Thursday,  working with the children to create some poetry of their own.  He has kindly agreed to 'officially' open our library at the end of the day with School Council (and guests) present.
At 3.30, we are opening the library for you to view.  Please feel free to come along and see how amazing our library looks.  There will be the opportunity to meet Conrad and, if you wish, buy one of his poetry books.  The children have been reading them this week and have found them very funny!
Well done, Charlotte!
Posted on 20 June 2018 by Mr Roundtree
It's great to see this by Leeds Civic Hall – great design, Charlotte!
(Bit of a shame about the dodgy grammar and spelling…)
Scholes Tennis Club - coaching sessions
Posted on 19 June 2018 by Mrs Latham
A message from Dwight Brown, tennis coach …
Our newly launched fortnightly coaching session is back 
tomorrow
 (
Wednesday
 20th June) evening… all welcome!
Junior players (Under 14yrs) 
5:30 – 6:30pm
Full Ball & Adults (15yrs+) 
6:30 – 8.00pm
Technical and tactical play on the evening.
Rackets available. 
Costs


Junior Session – Members £2.50, Non Members £5
Full Ball Session – Members FREE Non Members £5
Hope to see you there!
Any questions – just email lenworth.b@hotmail.co.uk or text 07715 627159
Hope to see you there!
Library competition - please vote!
Posted on 18 June 2018 by Mrs Latham
Please vote for Scholes Elmet Primary in the National Book Tokens Competition!